Joined

May 14, 2011
Messages

363
Location
Hey everybody. I am working with a company to reproduce the VR-4 trunk badge to exact perfection. The OEM badge has been NLA since about 2012 when I bought mine new. A lot of people have been asking me to buy one, so I have decided to do something about it. Lots and lots of emails, but I'm confident I found the right company.
The OEM badge is made out of injection molded ABS plastic, is coated with satin/brushed gold and chrome, and has automotive grade adhesive on the back. Pretty much all OEM badges are made out of ABS and must be made from a mold. Unfortunately, a new mold must be made, which costs over $1000 based on the complexity and multi-stage coating process. Making a cheap copy is simply not worth it to me. I will own the mold for as long as the company is in business. The mold will be made off of my old badge because my new one may get ruined in the process, which is a risk I am not going to take. A lot of the "noise" will be cleaned up when finalizing the mold and they will also have my new badge to design and reference off of. There is no excuse for them to not replicate it perfectly, when they have a new example in their hands.
The minimum production run that most companies require is 300 units, so it's unlikely that there will be another run after this one. <b>THIS IS NOT A GROUP BUY</b>. I am fronting the cost of everything and taking a very large financial risk in doing so. The company making these will be using higher quality materials than OEM, so the finish and durability should be very good. If everything goes well, I'm sure this thread will probably go in the sticky section with approval from the mods.
I know a lot of you have crusty old badges like mine and could use some drip in your life. The crusty badge below is what 20 years of weathering looks like when I got the car in 2011.
Production time will be about <b>10 weeks</b>. I will be moving forward with this towards the end of the month after I get all the horn buttons shipped out and get back from visiting friends in Portlandia. Expect them to be finished <b>mid-August</b>.
I see used OEM badges going for $25-50 depending on level of crust. The $50 ones usually don't even have any gold left because that finish seems to degrade very quickly. At this point, I would rather rock a replica, so I can keep my "precious" in-tact. No money is required until I get the huge box of badges and they are ready to go to their new homes.
UPDATE - 4/8/20
Badges are here and ready to ship. The material of the badges have been changed to a heavier metal than the zinc alloy. The rejection rate was very high on the zinc alloy badges, so I made the decision to opt for a stronger material. These will most definitely last longer than the OEM badges and should retain the finish longer as well. Thanks for being patient!
Price Breakdown Including Shipping and PayPal Fees
1 = $50 shipped
2-3 = $95/$140 shipped
4+ = $180 shipped(+$45 per additional unit)
QC Rejects = PM for pricing(~10 available)
PayPal =
[email protected]
Please include your address in the notes. Thanks!
Top: 20+ year old OEM badge from MN / Bottom: New OEM badge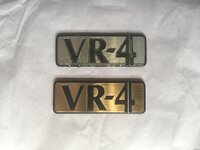 Replicas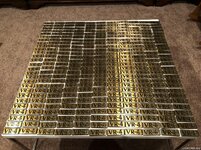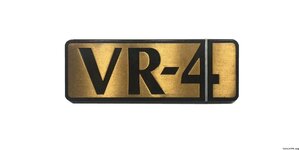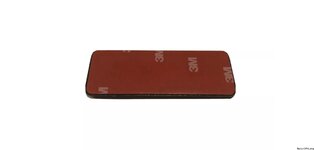 Here's a picture of the badge on Jacob Daily's clean two-tone ride.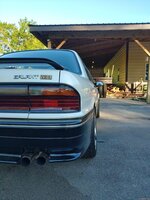 Joe Huria with a replica on his Carbonetics carbon trunk. Slight weight penalty of 50g, but well worth it for the flex. Photo by @redherringphotography from Super Street Online.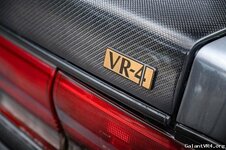 <b>YouTube video link showing finish reacting to natural light</b>
Last edited: