Joined

Apr 10, 2006
Messages

569
Location
I have a list of items up for sale, both new and used.
All items are priced shipped!!!
Send payment as gift or include paypal fees.
Precision Turbo 6176S A/R .63 set-up Used -Sold
14b turbo Used - $125
Unknown mileage but in working condition.
(Pictures soon to come!)
***Only one 1g 255 walbro fuel pump available now - $50
2g + kit - Sold
FIC 750cc Ball-Style Fuel Injectors MITSUBISHI LANCER EVO VIII & IX Brand New - $250.00
Bought. Shelved & never used. My loss, your gain.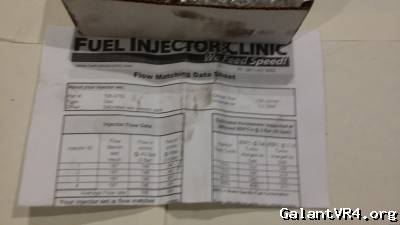 Greddy Turbo Timer New-ish - $40
I got this as a gift years ago that I found collecting dust on the shelves. Never used as I already had one installed on my car at the time. Was going to use for a future project. Box is destroyed but the item is still new-ish.
Stock GVR-4 intercooler + pipes Used - $50
180k mileage
(Pictures coming soon!)
Stock GVR-4 intake manifold + stock tb Used - $30
(Pictures coming soon!)
344 bracket Used - $125
195 bracket Used - $20
Compressor mount bracket (MB568808) Used - $20
I have more items to add to the list. I'll update later tho.
PM me if you have any questions.
Thanks.
Last edited: