Joined

Jul 5, 2014
Messages

46
Location
Bought this car this summer, I need a winter or track only car......this is too nice to drive in the snow. Most certainly can ship at buyers expense. Exhaust is not leaking, some of the heat shield do rattle sometimes. Great really good gas mileage and seems to be lighter than the EVO 8/9 that I've had.
Things I might be interested in trading might be a civic hatch w/swap, focus SVT, r32, Volvo 850r wagon.....anything that is interesting. Shoot me and offer if you are interested. Keep your negaitve comments to yourself.
RS spec details:
no sunroof(lighter)
no power locks, mirrors, windows
rs spec wheels
oil cooler(i believe is jdm or rs spec)
no 4ws
cloth seats(love the seats, driver doesn't slide around as much as leather seats)
Non automatic seat belts(though may be because of the model year)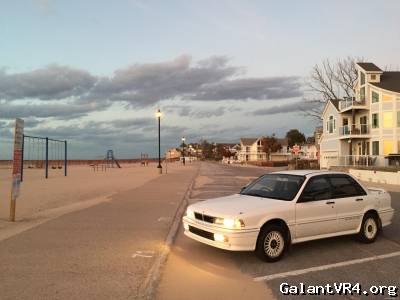 There is some rust, but not terrible. The body is in great condition and seems to not have any rust or bubbles yet. As for the other posts of the rust by other members on this forum, i'm not sure where they got those pics but if you are interested email me. I will probably POR-15 the small areas and leave it at that before spring, its not a show car because of the mileage and condition, but its a fantastic and rare car nonetheless.



Last edited: