Joined

Aug 28, 2009
Messages

218
Location
This is it. Everything I have left from my Galant. Lets make some deals and get this all gone!
Lucas
702-371-4127
[email protected]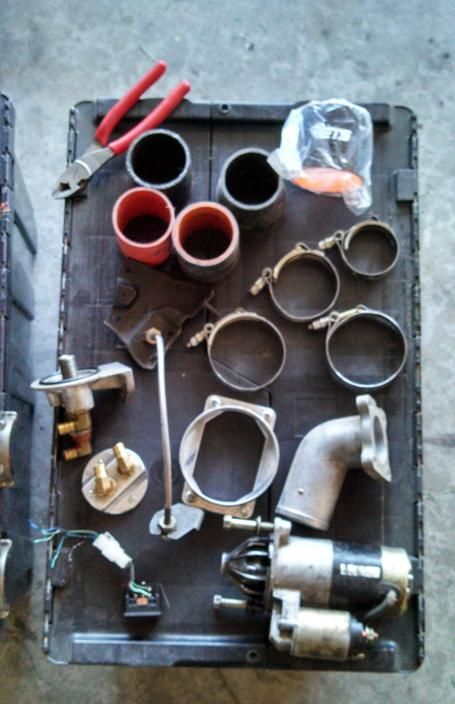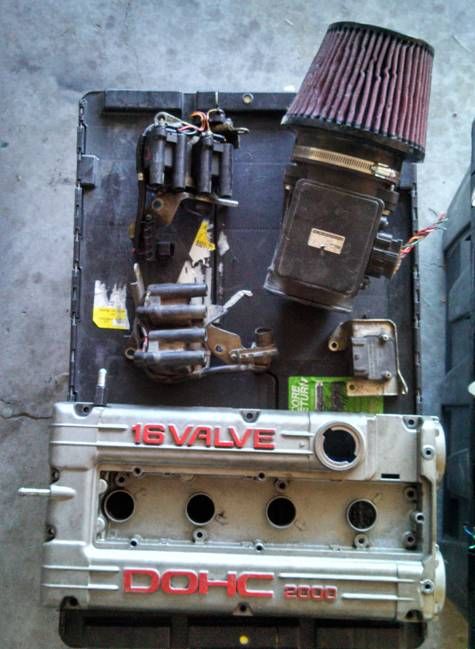 Starter (mitsubishi OEM, cant remember if it is 7-bolt awd or 6-bolt awd) $15+shipping
ECO/PWR Switch w/ pigtail $15 + shipping (Can probably fit in an envelope)
Throttle body elbow 45* $10 + shipping
Oil Filter relocation kit (No Lines) $30 + shipping
2g MAF sensor adapter $10 + shipping
Assorted couplers mostly 2.5", one brand new ETS 3", one reducer, t-bolt clamps $25 + shipping
Short steel braided clutch line $15 + shipping
1G silver Valve Cover (NO CRACKS OR LEAKS) $55 + shipping
(2) 91-94 Coil packs $30 + shipping each
(2) 91-94 Power Transistors $20 + shipping each
1990 Coil Pacl $15 + shipping each
2G MAF sensor w/ clean INJEN intake filter & adapter (Sensor works, Pulled from my car for SD setup) $45 + shipping
If you want EVERYTHING pictured in the previous two pictures, give me $110 + shipping and you can take it all. I prefer to sell it all this way! Sorry, the cutters are not included.
Monroe 1g front struts with springs, did bounce test on my old car before partout and worked well. $25 picked up, or give me a 6 pack of beer and we will be good!
RC 1000cc injectors. SOLD
AMG sark plug cover SOLD
T3 manifold SOLD
Turbonetics wastegate SOLD
MITSUBISHI valve cover red w/ black lettering painted. SOLD
Black top CAS SOLD
Stainless braided clutch line SOLD
Full Ostrich / Jackal Setup SOLD
90 OFH with B&M oil cooler and stainless braided lines SOLD
Civic radiator w/ SPAL fan SOLD
Throttle body SOLD
Greddy Type-RS bov SOLD
FP 4" intake painted black SOLD
Axis Halo rims SOLD
ETS front mount SOLD
AEM fuel rail silver SOLD
Aeromotive FPR SOLD
Transmission SOLD
T-cases SOLD
BC 280 cams SOLD
JDM yellowtop injectors SOLD
3 alternators SOLD
DSMLink cable SOLD
Head SOLD
Knock Sensor SOLD
Apexi N-1 titanium muffler SOLD
Intake & Exhaust Spacers SOLD
Greddy Dual catch can setup SOLD
Garrett t3/t4 SOLD
Last edited: