Joined

Dec 27, 2006
Messages

587
Location
Updated Pricing! 2/10/16
Hello Ladies and Gents,
We have a small run of shifter accessories for the Galant VR-4 & any M10x1.25 (Mitsubishi, Mazda, Nissan, etc.)
Delrin and Nylatron are not as sensitive to temperature, so very nice for places with extreme heat or cold.
Modeled after motorsport style knobs. No copies here.
*These are produced in the USA by Joseph Pope in Albuquerque, NM & Sold by myself in Boulder, CO. No outsourcing/all in house.
Knobs -
Nylatron (Dark Grey/Marble) - $40
Delrin (Black & White) - $30
*Nylatron weighs 3.3 ounces/94 grams
*Delrin weighs 4.1 ounces/116 grams
Shifter Extension -
Black - $15
Package Deal - Both knob, extension & will include 2 jam nuts
Nylatron $50
Delrin $40
Please Paypal -
[email protected]
Add 3% Paypal fee + Shipping (avg. $5-$8)
Feel free to check my "good guys"
Thread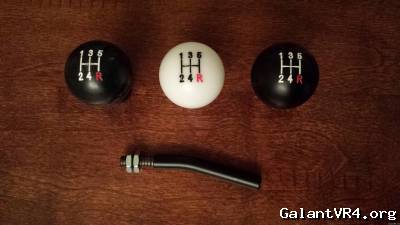 Last edited: