Joined

Oct 12, 2011
Messages

331
Location
ACT twin disk for a AWD 6 bolt dsm/galant vr4 has approximately 300-500 miles on it and 3 track passes. Excellent condition. Comes with spec card and build date. $800 shipped.
Turbonetics journal bearing turbo. I believe it to be a 20203/v compressor, T04B-V, with a 2-3/4" inlet. Has a T3 turbine housing with 5 bolt flange, a turn down and a oil return flange that comes with. Has roughly 5k on it, ran on a b18c1 Civic. This turbo is in excellent condition with no lateral or axial play. $500 shipped.
Love Fab turbo tubular manifold built for a Honda B-series engine. This is a very nice piece, made with Schedule 40 stainless steal pipe. This manifold is very heavy and will not crack, very well made. You will not find this on ebay. $500 shipped.
Full aluminum, Honda, 2 row radiator, brand new. $50
Dodge Neon stock front mount intercooler, Has a small section of bent fins in the back, still air tight. $60
Greddy type s bov, with new mild steel flange. $200
Authentic HKS bov. One of the older ones, but still works great. Comes with brand new, mild steel flange and diverter adapter also used clip, o-ring, box with instructions, non recirc fittings, check valve and recirc fitting. $140
1g 7 bolt G6 dsm head made to fit a 6 bolt. The head has had the deck resurfaced(straight 50RA), valve job, valve stem seals, has Crower valve springs, port and bowl work done at Mudpit Performance, new exhaust studs(never seen heat), comes with rockers, has less then 500 miles on it. Steam cleaned head and checked the deck surface with a machined straight edge. $500 Shipped.
3g gts wheels. No curb rash or dents. I found them with their original tires still on them(dry rotted). $250, wheels only.
1g silicon radiator hoses, in blue. Have approximately 15-30 miles on them, a hand full of warm ups. $30
1g awd suspension setup. Kyb agx struts with tein springs. The front struts have approximately 15-30 miles, the rears are unknown, but still good, lifetime warranty. The springs have less then 3k on them. $450 shipped
Fp intake pipe. Has had the reciculation fitting welded shut(can be welded back on), coupler and large k&n air filter have approximatly 30 miles on them. Has barb for breather. $75
FMIC kit for a 1g dsm. XS power intercooler. Stainless steel pipes with tial bov flange and IAT bung. The cold side was made to fit a s90 throttle body and the hot side was made to fit a downward facing turbo. BOV flange can be changed, as well as the IAT bung. $100
Chrome 4g63 valve cover. Was cracked in between the cam gears. It was welded and smoothed down. Valve cover does not leak, I used it for about 2 years with out leaking. $30
Early 2g 7 bolt complete shortblock, spun rod bearing. Free
Stock Belize Green 92 Galant vr4 wheels with crappy tires. Have center caps and lug nuts. $50
Kingstone grey Galant vr4 front bumper that is near flawless and a BG front bumper with a crack on the bottom. $150 for both obo
A hood to match the same Galant, same condition, small rock chips, no visible dents. $20
1gb dsm left fender, green, no dents. $20
Used 3" Magnaflow muffler, rust in minimal, has 6" Magnaflow exhaust tip welded on. $20
Have lots of stock Galant, DSM and turbo parts, just ask.
BUYER WILL PAY PAYPAL AND SHIPPING FEE'S unless otherwise stated above.
Call or text. 214-883-0389. Will send more pictures upon request
click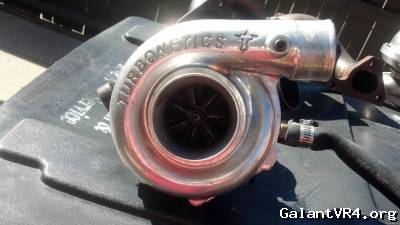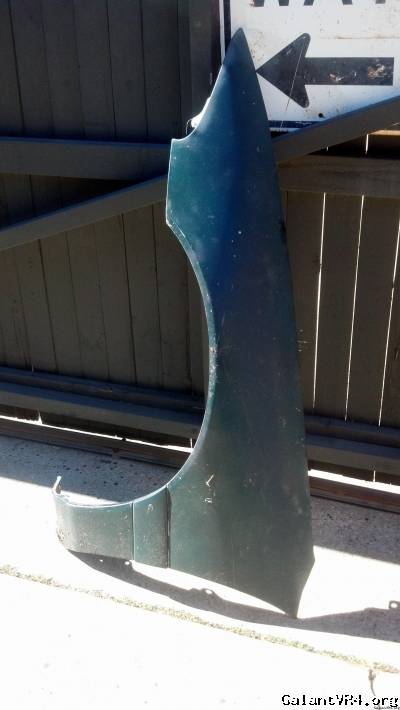 Last edited: