Joined

May 31, 2007
Messages

362
Location
After switching back and forth I have decided to sell my GVR4.
Southern car all of its life. I have the original window sticker and some news paper clippings from the original owner. I am the second owner. You can email me (faster to reply)
[email protected]
. I have a 92 Talon that I am including. It will have to be towed. I was using it as a donor car. 5 lug swap (I have new front and rear brake rotors and pads for this), 4 bolt rear end, and I will also include the Slowboy long block that I have w/ right around 3k on it (cp 9:1 pistons on 1g rods with ARP hardware). The long block from Slowboy is around 4k new. This sounds like a good deal to me. I have 2 sets of wheels that will be include if you buy everything. I will also be giving basically all of what is in my garage that has to do with Mitsubishi.
Engine
OEM timing belt (just put it on today)
OEM cam seals (just put it on today)
OEM crank seal (just put it on today)
OEM tensioner (just put it on today)
OEM Oil pump gasket (just put it on today)
OEM oil filter gasket (just put it on today)
OEM Stubby shaft (just put it on today)
removed balance shafts and turned bearings
OEM valve cover gasket (about 2k on it)
Evo half moon (aluminum, about 2k on it)
reseald oil pan with mitsu-bond
ARP head studs
272 cams
valve stem seals replaced (about 2k on it)
Coil over plug set-up
Trans/Drivetrain
Rebuilt trans (about 5k ago)
new synchro rings
fidanza clutch
stock flywheel
OEM throw out bearing
Brass shift cable bushing
Shifter base bushings
OEM nylon shifter bushings
1g shifter T/E/L
Evo shift knob
leather shift boot
Regreased and booted CV's
Fuel
Walbro 255
Precision 680cc injectors
Aeromotive AFPR
Turbo/ Intake
2g ported exhaust manifold, tapped for EGT and external set-up
FP red (rebuilt w/ less than 800 miles on her)
ported O2 housing
steel braid feed line from filter housing
1g return line
Turbosmart 38mm wastegate
custom FMIC
2.5 pipping
HKS SSQV V1
custom SMIM
Cooling
OEM water pump (just put it on today)
OEM thermostat (just put it on today)
Civic Half sized aluminum radiator
800cfm fan
modified upper and lower hoses
Fresh coolant fill
Still has coolant line to FIAV
Electronics/ Acc.
MAFT
SAFC
Autometer Boost gauge (30-45)
PLX wideband gauge and controller
Wideband has less than 800 miles on it (bosch sensor)
Suspension
KYB GR2
H&R springs (installed less than 5k ago)
Chromoly front crossmember (i do still have the stock members)
Misc
6000k HID's
No P/S (I have all the parts and they will go with the car)
No A/C (I have all the parts and they will go with the car)
The bumper has not been trimmed for the FMIC (I just dont have the time)
That will be included with the car
The car will need to be tuned. It is drivable any where. Just not tuned to its potential (I recommend Link V3 or EMS)
I will put up the pics I have and put more on either tonight or tomorrow. I will get some under body and interior shots.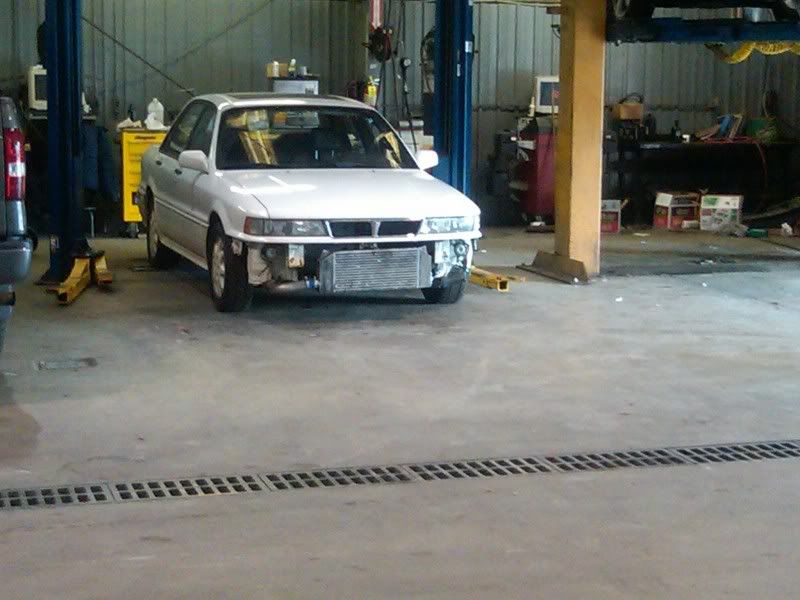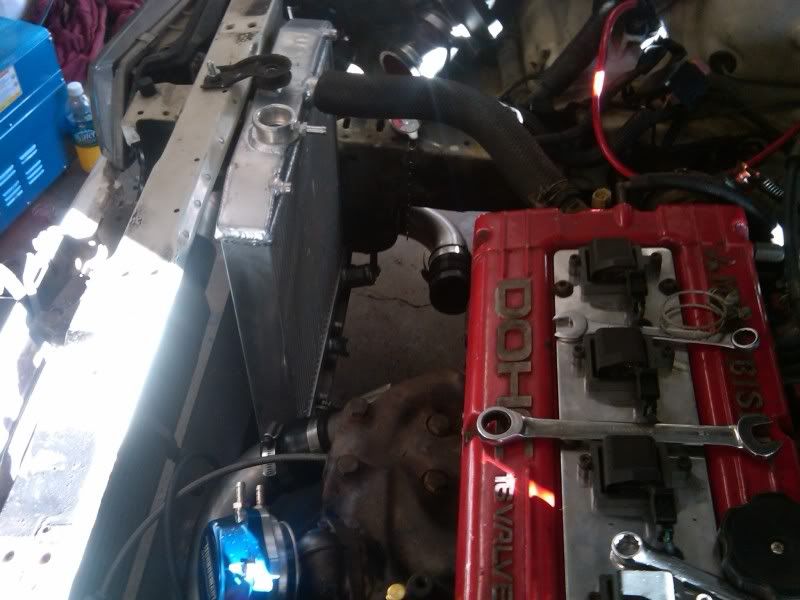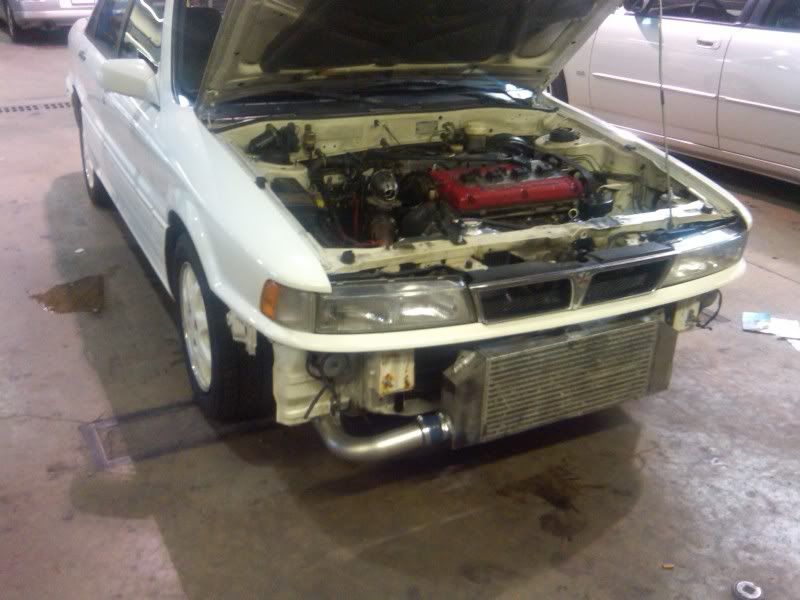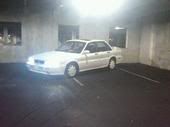 Last edited: