Joined

Nov 20, 2006
Messages

1,668
Location
Looks like I am moving forward with the purchase of a GVR4 so this is up for grabs. Its a great sleeper and can be even quicker with just a few more things like, exhaust and bigger fmic. copy of my craigslist ad below.
Has been a great car and I bought it 100% stock. I did all the mods to it and they can be taken off to lower the price or if you prefer to have a stock one. The body on this car is in great condition as well as the interior aside from the driver seat needing to be reupholestered. It has 138k and runs great with no transmission or engine issues. It has cold a/c and hot heat as well as a new soft top to drop down on nice days. I will list everything I have done to it and if you have any questions please give me a call and I will be happy to answer them.
1.6 Dual Over Head Cam
Turbo
5 speed
power windows
power locks
power mirrors
cruise
cd player
all wheel disc brakes
fog lights
Mods:
3" cold air intake with VAF adapter and F.A.S.T. reducer
HKS adapter flange (Real HKS not the knock off)
HKS SSQ blow off valve (also real HKS product)
Blitz Super Street Boost Controller with high and low boost settings (electronic so you can set it while you drive)
Lotek Dual Gauge pillar pod
Autometer boost gauge
390cc fuel injectors (also have the stock 300cc)
Injector resistor box
Rocketchip eprom ECU upgrade
New unistalled Innovate Wideband setup (comes with car at asking price)
maintenance:
new drive belts
4 new tires
new outter tie rod ends
new distributor cap
new rotor
new plugs gapped @ .30
new thermostat and gasket
a/c has been converted from r12 to 134a
new front motor mount
new front strut mounts
The BAD:
the car has pleanty of get up and go but will need a clutch soon. Once I turned it up to 16psi it started to slip a little in second and more in 3rd gear. I have the low set at a conservative 10psi and the high boost at 15psi. Other than the clutch issue the car is ready to go. Once it gets a new clutch you can crank the boost up to 18psi and have some real fun in it. My next step was to throw a 2 1/2" turbo back exhaust since it really wakes up turbo cars but just havent gotten around to it.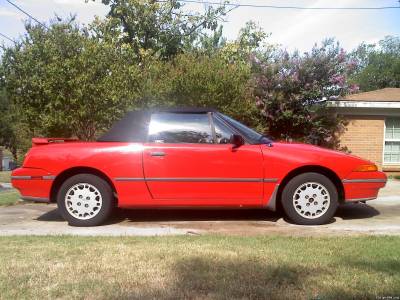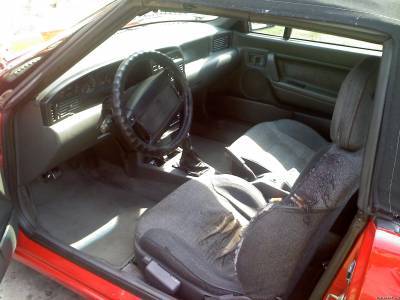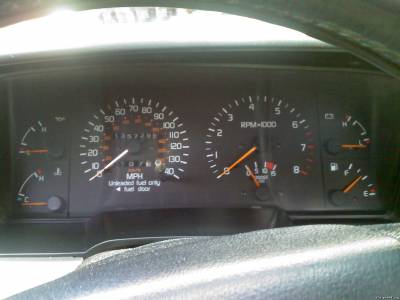 Last edited: