Time to get rid of the gvr4,
1991 Galant vr4, summit white and of course black leather
Car was driven from Indianapolis, Indiana to North Carolina so there are no questions of motor and transmission integrity.
Two problems with the car, it needs a turbo setup because it was converted to n/a by previous owner. and slight sun damage to the top of the back seat.
149,800 miles, all factory, unmolested, all power options work except the passenger front window motor is dead.
I do have a spare t25 and 2g turbo manifold that go with the car, also comes with extra oil pan. I do have but not necessarily included in the deal, .20 over ceramic coated pistons, 1g rods and pistons, 7 bolt crank, crank and cam gears, new crank sensor, extra set of valves, both set of pistons have rings included. more I cant think of right off, but a very clean vr4,
Car is located in Waynesville North Carolina but willing to meet in decent radius.
828 734 2587, call or text, Justin
Thanks!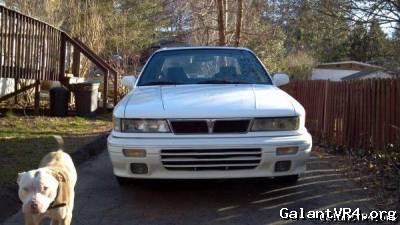 Last edited by a moderator: