Joined

Oct 28, 2003
Messages

1,573
Location
This is a part out for the following vehicle:
- 1991 Galant vr4 badge number 560/2000
- VIN: Unknown
- Model: E39ASNPFL2M
- Color, Interior Option: X68
*All parts prices include PayPal fees and shipping costs for CONUS based transactions. I accept all payments via PayPal to:
[email protected]
. If interested please contact me via PM or mobile no
(910) 689-6150
. Thank you for looking!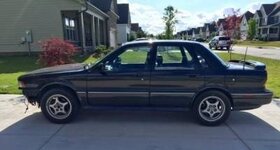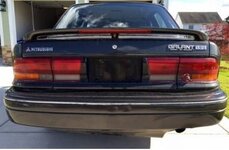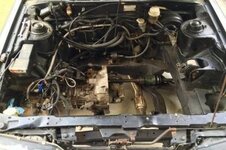 ---
ENGINE
​
Engine Mount Bolt $8.00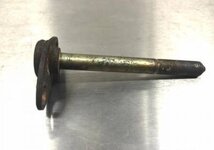 Injector Resistor Pack $40.00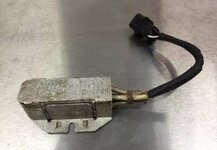 Relay Set $25.00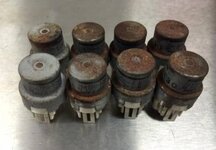 Alternator Relay $12.00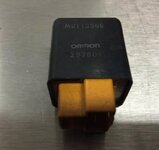 ---
BODY​
Air Inlet (Passenger Side) $15.00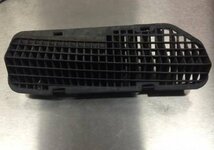 Cowl Trim $8.00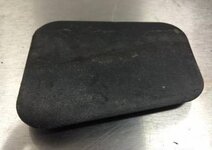 Door Striker $8.00 each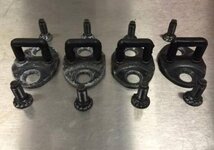 Door Wiring Harness $40.00 each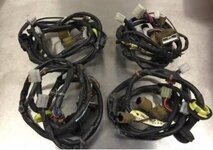 Door Ajar Sensor $12.00 each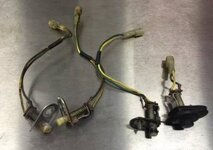 Door Lock Relay (part no MB543647) $12.00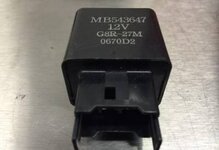 Front Door Lock Actuator & Latch Assembly $25.00 each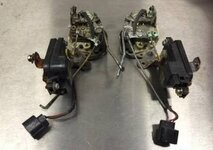 Rear Door Lock Actuator & Latch Assembly $25.00 each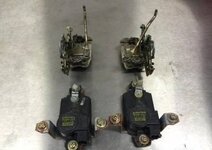 Door Handle Base $12.00 each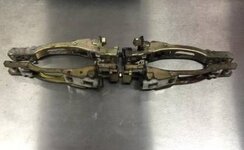 Outside Door Handle Cover $8.00 each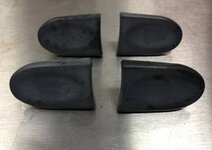 Door Molding $65.00 each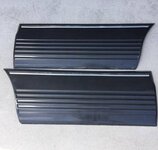 Rear Window Regulator $50.00 each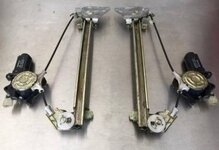 Chassis Control Module (part no MB801352) $40.00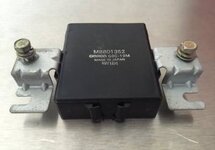 Control Unit Auto Seat (part no MB617345) $40.00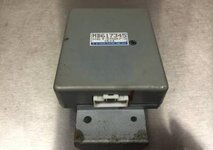 ETACS Computer (part no MB852353) $50.00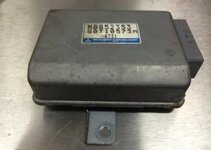 Timer Unit Defogger (part no MB572253) $12.00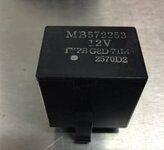 Driver Quarter Glass $50.00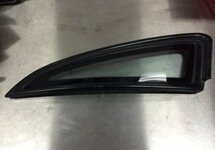 Passenger Quarter Glass $50.00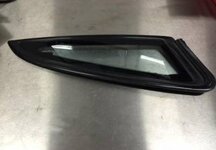 Fuel Filler Door $20.00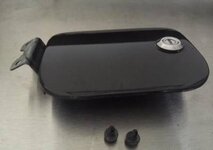 Fuel Lid Latch $8.00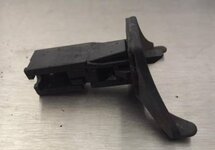 Trunk Lid Wiring Harness $40.00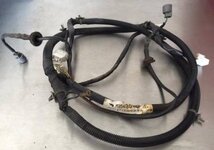 Fuel Pump Wiring Cover $15.00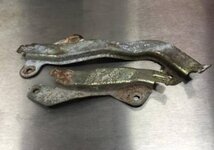 Passenger Rear Tow Hook $25.00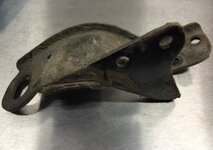 Wiper Arm $20.00 each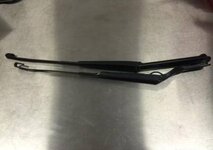 Horn $12.00 each or $20.00 for the set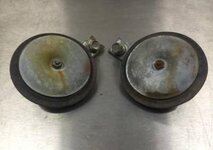 Hood Latch $15.00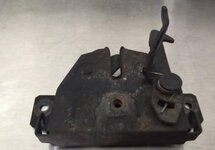 Hood Release Cable Guide $12.00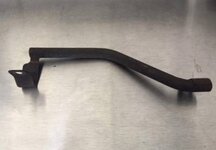 Hood Alarm $8.00
Hood Dampener Set A : $5.00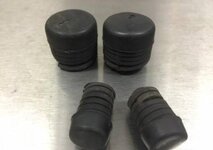 Hood Dampener Set B : $3.00
Clutch Pedal $50.00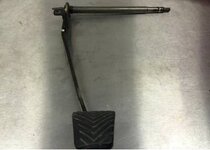 Brake Pedal $40.00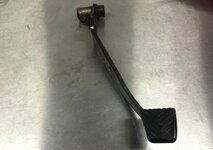 Gas Pedal $40.00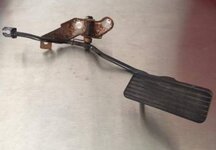 Driver Foot Rest $15.00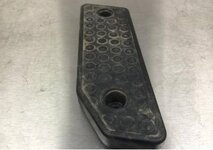 Brake Light Switch $15.00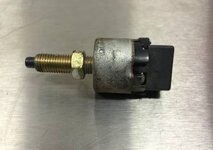 Clevis Pin $5.00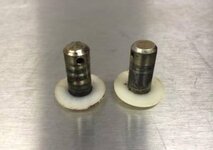 Hood Release Lever $12.00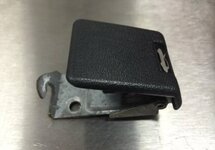 Passenger Dash Speaker Cover $15.00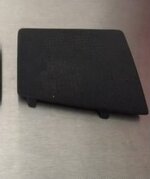 Passenger Door Speaker Cover $15.00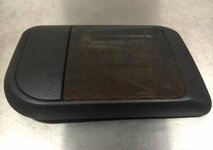 HVAC Control Panel $30.00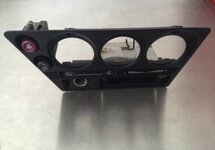 Buzzer (part no MB561626) $15.00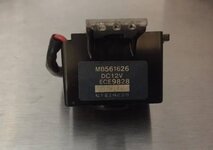 Radio Antenna Cable $20.00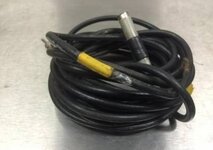 Front Door Sill Set $20.00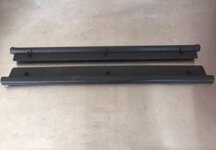 Rear Door Sill Set $20.00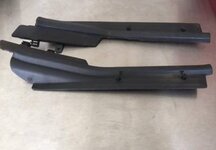 Center Console Trim $15.00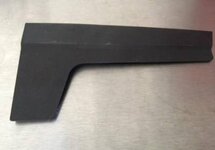 Door Card Hardware Set $3.00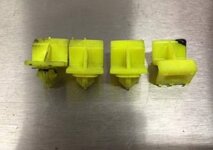 Door Card Retainer $1.00 each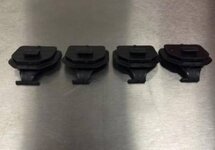 Door Card Light Set $5.00 each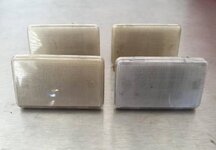 Interior Door Handle $8.00 each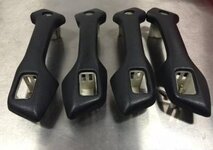 Door Handle Backing $5.00 each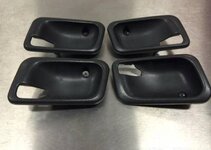 Front Lap Belts $20.00 each
Rear Shoulder Belts $20.00 each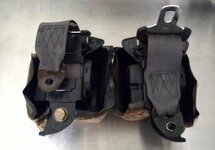 Rear View Mirror $20.00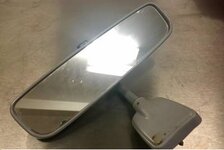 Window Switches $8.00 each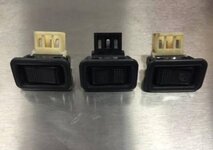 Rear Seat Arm Rest $40.00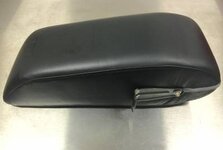 Rear Speaker Cover $20.00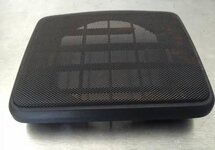 Non-Sunroof Dome Light $30.00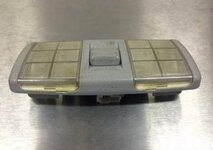 Trunk Access Trim $15.00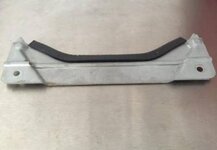 Trunk Trim $20.00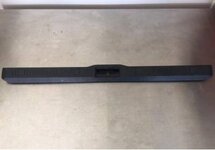 Trunk Dome Light $8.00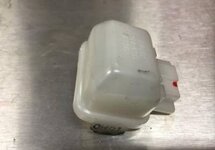 ---
DRIVETRAIN
​
Clutch Master Cylinder $20.00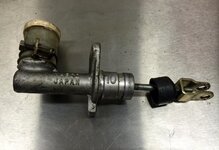 Clutch Line Bracket $8.00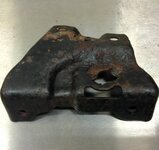 Clutch Line to Slave Cylinder $12.00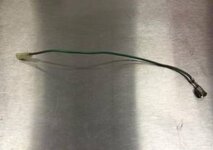 Flange Yoke to Differential Hardware Set $5.00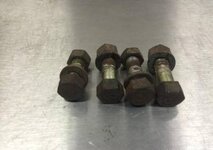 ---
BRAKES
​
Non-ABS Brake Lines *Missing one $85.00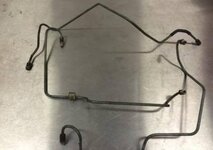 Front Driver Brake Lines $15.00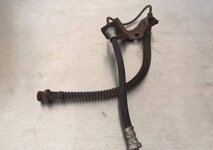 Rear Brake Line Set $15.00 each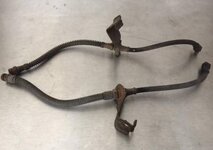 Brake Fluid Reservoir $20.00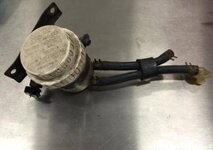 Parking Brake $50.00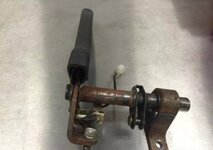 Parking Brake Adjuster $15.00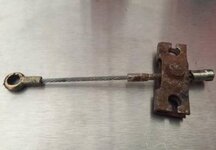 ABS G-Sensor *Front $30.00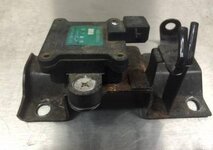 ABS G-Sensor *Rear $30.00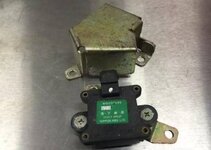 ---
STEERING & SUSPENSION
​
Front Control Arm Clamp $25.00 each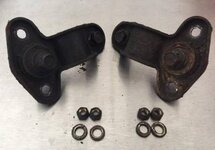 Front Swaybar Bracket $15.00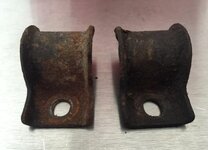 Rear Lower Control Arm $25.00 each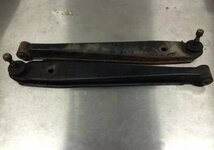 Rear Crossmember Bracket $20.00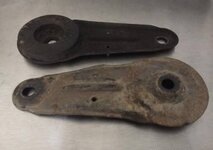 Rear Upper Control Arm $20.00 each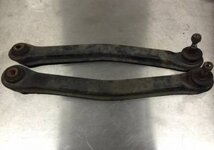 Rear Strut Mount $15.00 each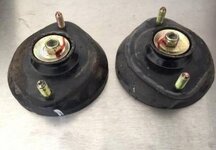 Rear Swaybar Bracket $15.00
---
HVAC
​
HVAC Control Panel $30.00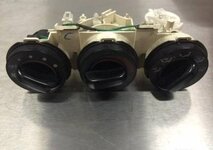 Auto Comp Controller (part no MB276780) $30.00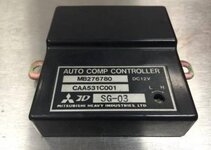 Harness, AC Thermostat (part no MB276781) $20.00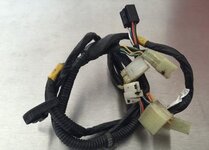 Blower Motor $65.00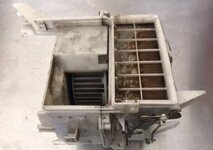 Cooling Unit $65.00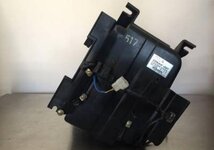 Heater Unit $65.00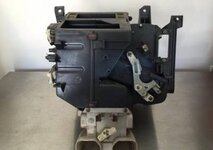 HVAC Vent Adjuster Tab $2.00 each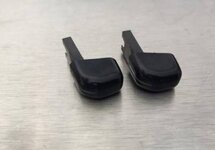 Last edited: