1991 Galant Vr4
1412/2000 Nile black
No sunroof
171k on odometer
10k on motor
Price: 3700.00 4000.00 with brand new snow tires on stock rims.
Car is in Evanston Wyoming can deliver at buyers cost.
Some history.
I bought this car about 3 months ago with the intentions of using it as a daily but other things have come up. I have a loan on the car (I did this in order to build credit) But have the clean and clear title in hand. The car was built by a guy in Utah and he had it for a few years until he sold it and it got tossed around by a few guys til I ended up with it. When I got it I replaced the front ball joints, and tie rod ends. I replaced the front struts because they were on their way out. I put a new Fp evo3 16g on it, ported 2g mani and o2 dump. I replaced the centerforce clutch with an act 2600 and did the axle seals while I was in there. The car runs like a champ and pulls pretty hard for being mostly stock. I drove it to vegas which is about 1000 miles there and back, its really reliable and wouldnt hesitate to do it again. I honestly love this thing but like I said other things have come up.
Mods.
Rebuilt motor. 2g pistons 1g rods.
Fp evo316g, ported and clipped.
Hks 272's
3 inch turbo back, 2 resonators and an apexi n1 muffler, Pretty quiet.
Safc
Intake pipe, uicp, hks ssqv.
Walbro 255.
Lowered 2 inches all around, Suspension techniques front springs, eibach rear.
Kyb agx on rear, gr2's on front.
Act 2600, 4 bolt rear, no 4ws.
Eprom ecu.
There is more....
Interior.
Leather no name front race looking seats
New Pioneer Deck.
Hks tt and evc.
Cf Autometer boost gauge
Has a different steering wheel, I think from a base Galant.
Short Shifter.
Exterior.
17 inch volk knock offs.
Subaru scoop. Dont know why, its not very mitsu.
Not much else.
Known Problems.
Has a dent in the front right fender.
Fogs are cracked.
Says es on the tails
Front bumper Hacked for fmic but doesnt have one.
Slight paint fade. Scratches, dings ect nothing bad though.
Car has a clean carfax I can provide.
Car is not the cleanest vr4 I have saw but not the worst.
If you have any questions feel free to call or text. 801-668-6740. Name is A.D.
Pics.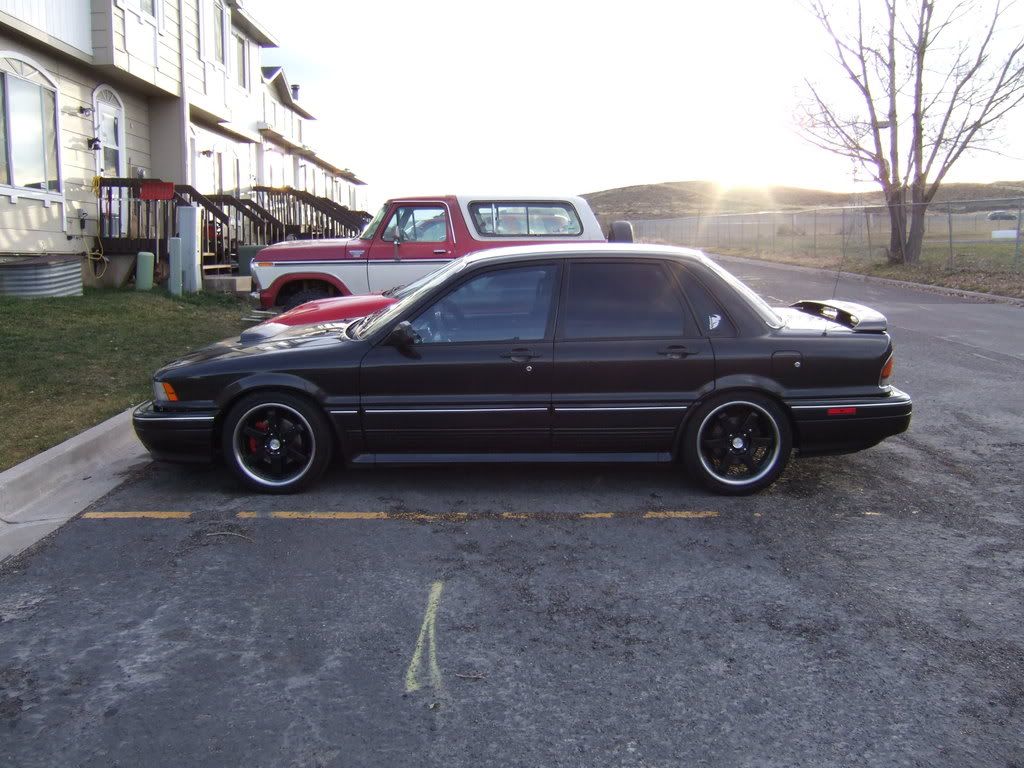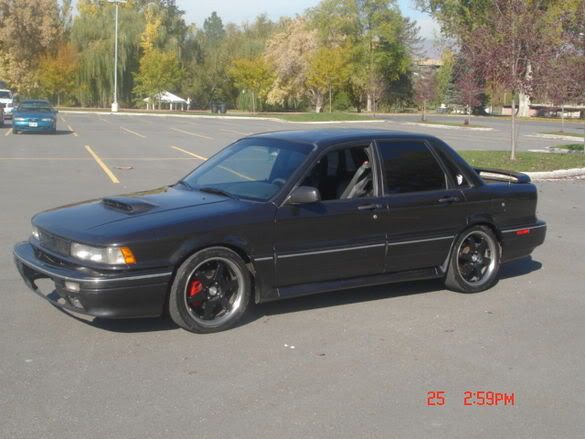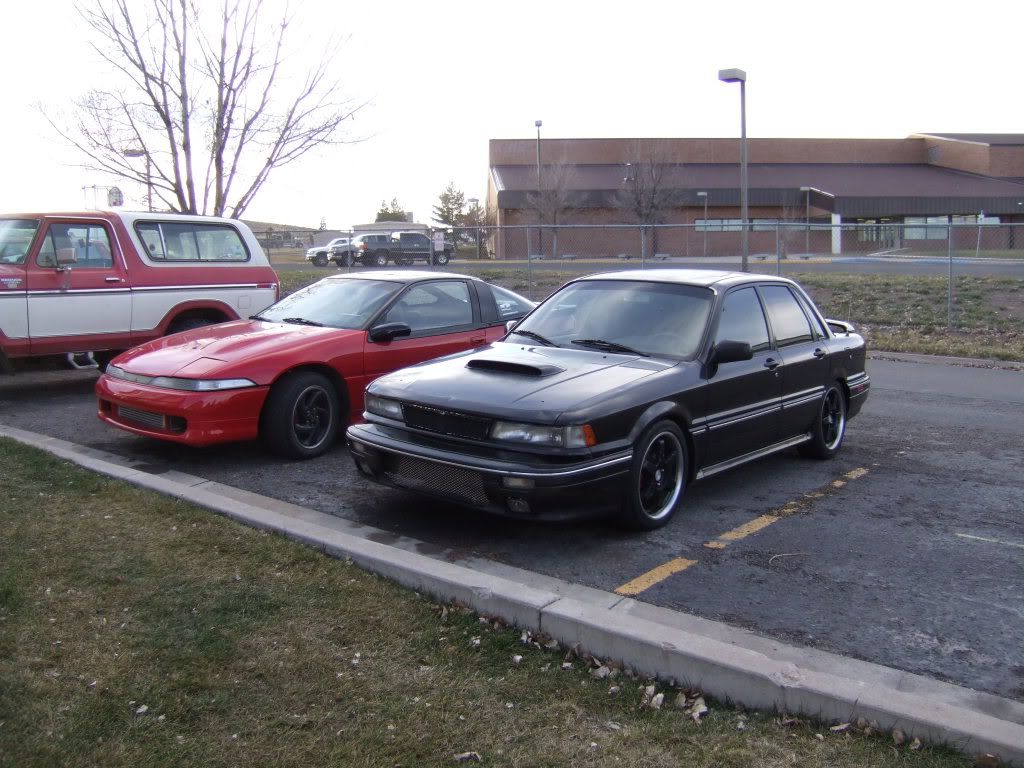 Once has a vpc has since been removed to be a daily.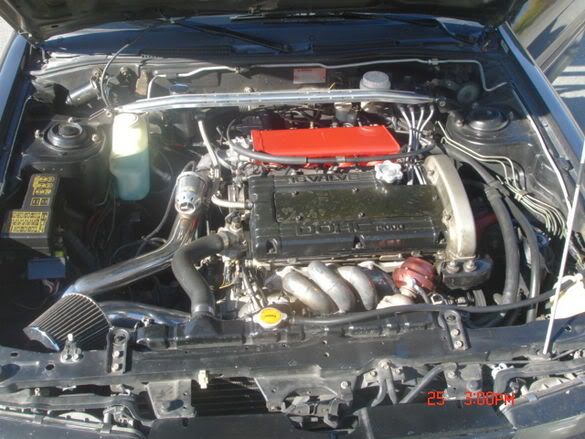 You can see the dent in the fender in this pic.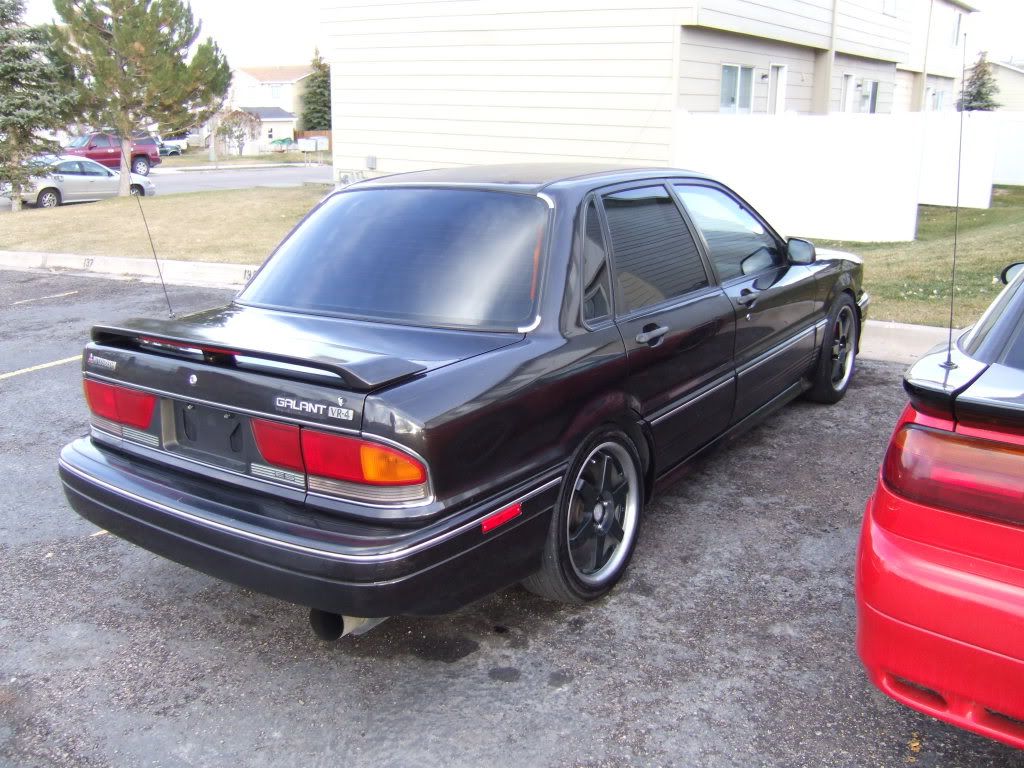 Grill has since been painted black.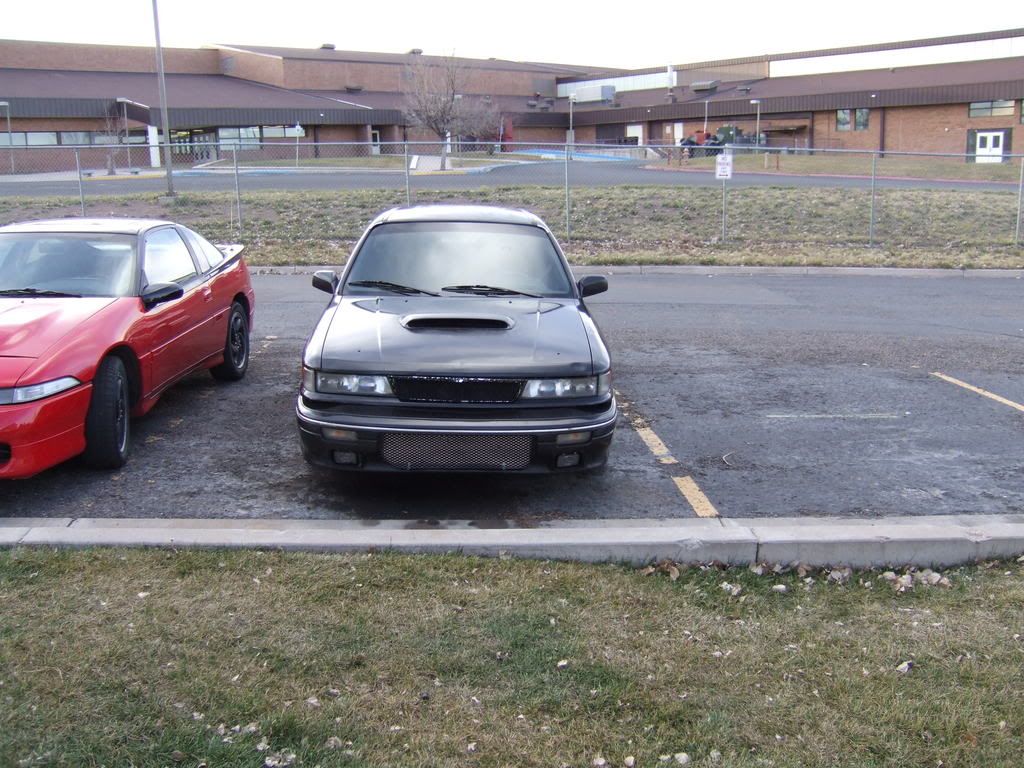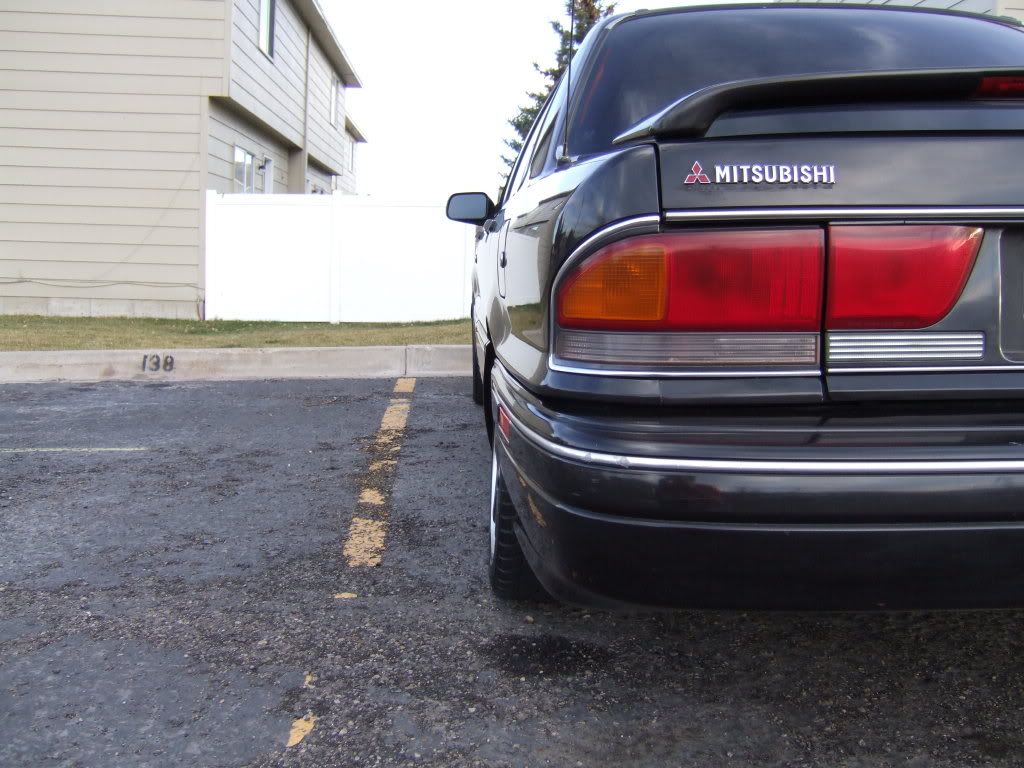 Last edited by a moderator: