Best bargain on Galantvr4.org. You are getting a big discount for some dings and dents.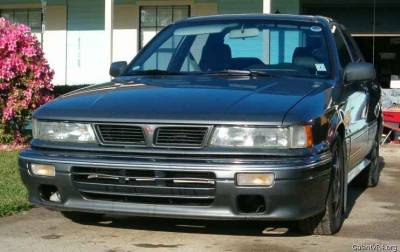 The Good:
1992 Kensington Grey, Factory sun roof (no leaks) and factory CD
Purchased from original owner in Pennsylvania
160,000 miles.
Engine rebuilt at 120,000 miles by ASE pro with DSM experience. Rebuild included the following:
Bored .20 over…all machining was done by the best local machine shop, (McMurtry, Gulfport, MS). Hot tanking was done mostly at mechanics--Kohl Motors, Long Beach.
Wiseco 8.5 pistons on original 1g rods, mitsu pins, clevite rod and main bearings.
Crank micro-polished, rotating assembly balanced by Vanderley Racing (Top rep around here!)
OEM water pump, oil pump, seals, gaskets, new oem studs and bolts
3 layer mitsu metal head gasket
balance shaft removal kit
all the stuff you normally swap for a t-belt change including Power Enterprises Kevlar lined timing belt, tensioner, yada yada
mitsu harmonic balancer (crank pulley)
mitsu big 16G ported (not clipped) by turbo trix
ported 2nd gen exhaust manifold and o2 housing
2.5"/3" RRE downpipe
Custom 3" exhaust, all mandrel bends, resonator, Magnaflow muffler (3" in 2x2" out)
Rebuilt head with new guides, etc. from Mitsu Graveyard (iirc)
Mobil 1 only since rebuild
Rebuild was due to a spun balance shaft bearing.
Other goodies added since:
EVO8 560 injectors
diamondstar motorsports FMIC, hard pipes, 1g bov. Bumper cut for fitment
Keydiver chip...stage 3, PK fix, 2G timing maps for 8.5 CR
3rd gen MAF (iceman setup)
freshly rebuilt JDM throttle body...NO leaks, fresh seals, only one port (blocked)
used gas tank from tx --no rust, cleaned and painted with undercoating paint prior to install
used fuel sending unit cleaned, also from TX...NO rust
Walbro 255lph hp fuel pump, rewired
Aeromotive afpr, rock solid
ACT 2600 clutch with street disk
billet shift fork on new pivot ball
stainless clutch flex line
stainless brake lines from RRE
factory springs on KYB AGX shocks
Autometer 20-20 boost gauge
AEM UEGO Wideband O2 sensor and meter
gauges mounted in pillar pod
Digital Tuning Knock-box (digital timing, O2, and knock sum display)
C&R Racing aluminum radiator with slim-line pusher and puller fans
Samco upper rad hose
Transmission was rebuilt at around 95000 miles by previous owner
Transfer case recall done, probably around the same time
Fresh battery
Low mileage tires (Goodyear Eagle GT...very good ride/handling compromise)
Momo Steering Wheel "Race evo" black leather/alcantera
1G DSM shifter with leather boot
Nice heavy Greddy knob and simple metal Sparco pedal covers
89 underdash
bling Injen chrome spark plug cover in fair condition
Logger cable for laptop with port plug (not just three wires with spade connectors)
Logger cable for laptop OR handheld (dual ports) with diag. port plug (see above)
Miscellaneous:
Cruise control replaced with factory non-cruise cable. CC unit included and works fine easy reinstall which I will do if you want.
EGR blocked, emissions lines cleaned up.
Good spare
Spare Tire Tools in original pouch
RWS disabled, lines blocked off with Earls hardware
1G DSM PS reservoir
Manual antenna
ABS not working, disabled
Windows tinted 30%, tint in great condition
Window trim recently painted with Duplicolor trim paint after careful prep and mask.
New whiper blades...cleaned and painted whiper arms
Original 450 injectors
Original manual, pouch, window sticker
Original badge AND key fob
Origional steering wheel
Origional PS resivoir
Original driver side under-dash panel
TWO SPARE ECUs for 1GAWD Turbo (with DSM cases)...one eprom and socketted the other not)
Spare set of used good condition EVO8 560 injectors
New ps cooler (will need to be bent to accommodate FMIC)
Extra throttle body
original intercooler, some IC plumbing
original maf and filter housing, unmolested
SAMCO lower radiator hose
AC and heat work fine
Original key and two copy-spares
Can of Whoop-ass (really...black painted 5gal can with silver "Whoop Ass" stenciled on.
Whatever else I can find laying around that goes with a GVR4.
The bad:
No fog lights...wouldn't fit after FMIC install so I sold em.
Front driver fender dent at trim piece above bumper
Several other small dents including driver a-piller, trunk, etc...all can be pdr repaired
Usual wear on driver seat plus small burn hole in cushion. Rest of interior is clean and good.
Carpet worn, especially in front of the back seats
PS Pump noisy...have replacement good used pump. Just need to install it.
ABS not working, disabled...probably needs sensors
Cigarette lighter doesn't work
Dome lights don't work (most of the time!) Map lights are fine.
This car runs great...very easy daily driver. Shifting is easy even at high rpm now that the new OEM master and slave clutch cylinders have been installed.
The dash is not cracked, all interior leather is in good shape except as noted, windshield washers work, power windows all work, fully functional non-leaking sun roof, etc.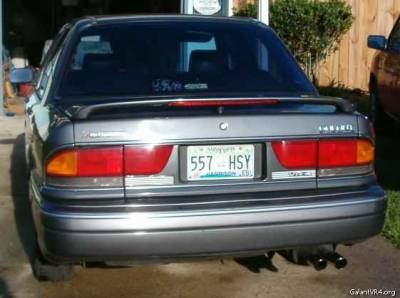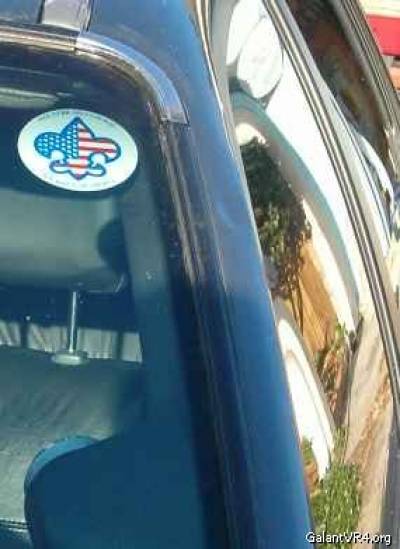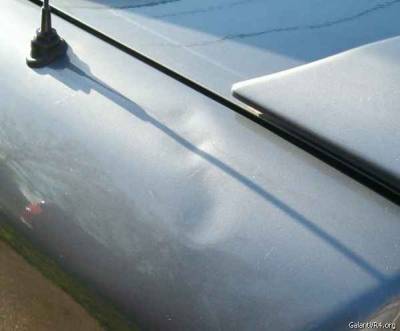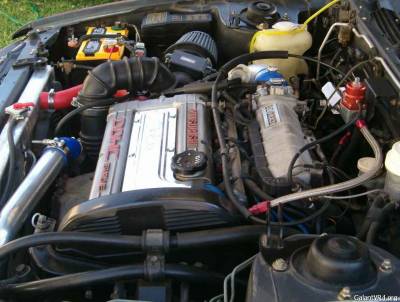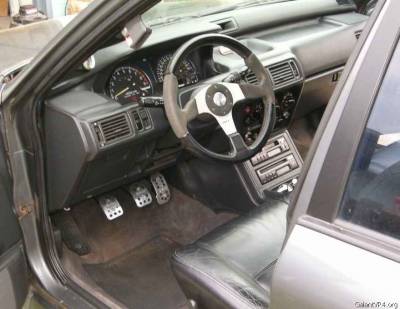 This is a fun and reliable daily driver and a good foundation for any project you might have in mind. I could probably fix it up...get some PDR and some floor mats and sell this thing for a lot more...but I need to make some changes for personal reasons and don't have the time or budget to do what this car deserves.
Last edited by a moderator: