Joined

Apr 20, 2006
Messages

4,085
Location
This thread has been approved by Hertz as I am not the owner of the car. I will be handling the entire sale process minus signing the actual title. This thread is also about the car not the former owner so leave those questions at the door. I can be reached via PMs here or email
[email protected]
Up for sale is the infamous #3. This car is beautiful in every way and performs very well. The car was originally built by Harry Blanchard a little over 10 years ago with some upgrades in the last few years. The exterior and interior are in fantastic shape. The car has been a toy/weekend car for most of it's life and as such has always been garaged. The current mileage is just a hair over 83,000. The car was recently tuned by Tony at UMS and made 451 AWHP on E85. The dyno video link is right above the first picture. Asking price is 18,000 OBO. Motivated seller so all serious offers will be entertained.
Exterior:
The exterior of this car is one of it's big selling points. I have seen many nice GVR4s with stock paint and even some nice cars with aftermarket paint. None of them look as nice as this car does. It's a GM black and looks miles deep. There is no orange peel, swirl marks, or haziness. The only down side to the exterior are 3 small issues. An outward ding in the hood, a small nick on the driver side c pillar, and a small ding in the trunk. To duplicate a paint job like this would easily cost 8-10K alone and would require pulling the car apart until it was just a shell. This car was recently detailed and the shop said they had more people ask about #3 than any of the exotic cars they had in house. The pictures speak volumes about the paint. The wheels are real deal Volk CE28N in perfect condition. There are no scratches, dings, or rash anywhere on these wheels. They are wrapped in almost brand new (maybe 1500 miles) Bridgestone Potenza SO3 Pole Position. Sizes are 225/40/17 all around.
Interior:
This car has always been a weekend car/toy and has always been garage kept. As you can imagine the interior is in excellent shape. The leather is in great condition with no rips, tears, fading, etc.. The driver side seat was modified to work with the 5 point harness that are currently in the car. All gauges work and illuminate the same color as the dash with the exception of the wide band. The stereo is an older head unit but works well. The car has aftermarket speakers, hooked up to an old school Sound Stream amp. It can be played quite loud with out distortion but doesn't get used much. The headliner is in fantastic shape, the sunroof works perfectly, the carpet is in great shape with no stains or wear marks. Car comes with custom Galant VR4 floor mats. The trunk has been redone with a carbon wrap on all trunk liners. The trunk floor was redone in the same material and has covers for the battery box, fuel cell fill, and a small storage bin. There is also a huge rear strut tower bar.
The only things that are annoying about the car (not issues) are:
The wiring for the stereo and gauges could use some cleaning up. It all works as it should but could have been done nicer. The fuel gauge does not work. When Harry built the tank he built it with no provisions for a sending unit. I usually just fill it up before I take it out or if its going to be a long drive I keep an eye on the mileage. The gauges are down under the radio. It comes with a Paulo A pillar gauge pod and the gauges could be moved more in the line of sight. With the fuel cell being in the trunk filling it up has to be done carefully as not to spill on the trunk.
This is a turn key car. Now what does that mean? That means it will fire right up and drive around (very fast if you want) without leaking, overheating, or any major problems. What that DOESN'T mean is that this car was built specifically for you. I am sure everyone here would change certain things about this car including myself, however, none of that has to do with the car starting right up and driving down the road. This car does not leak a drop of anything. No oil, trans fluid, fuel, nothing. It hasn't show any driveability issues since I've had it tuned. It gets looks and attention everywhere I take it. It could be a gas station, car show, Euro meet, it doesn't matter people love this car and how nice it is.
#3 will also come with boxes and boxes of extra stuff. Trophies from the mid and late 90's when Harry owned it, custom shirts, old school Shoot Out video, and a lot of extra parts. Basically when this car goes every single last DSM/GVR4 part will go with it. I have enjoyed these cars for along time but I am moving onto BMWs so all my spare stuff must go.
If anyone has questions about the car feel free to ask. If you want pictures of anything I will do what I can to facilitate that.
Performance & Driveline modifications:
-----------------------------
* HKS 272/272 intake and exhaust camshafts
* Forrester ported head with over sized valves, titanium retainers, springs, etc.
* AMS built and O-ringed bottom end including JE, Ross, and ARP products
* Moroso aluminum oil pan
* DSM Link V3 lite with DS conversion
* 4 bolt rear end with LSD
* Extrude Honed USDM spec intake manifold
* ThreeSpeed Stainless Steel Scatter Shield (SSSS)
* ACT 2600 clutch
* ACT flywheel
* Shep Stage 2 trans
* K&N air filter from a Mustang filter charger kit.
* Stainless steel clutch line
* Paxton fuel pressure regulator, filters, and pump with custom bracketing.
* FIC 1150 injectors
* -10 and -8 Braided fuel lines, modified fuel rail, and an hand made aluminum fuel cell.
* ThreeSpeed 3" aluminum lower and stainless upper intercooler pipes and hand formed aluminum sheet metal curved end tanks using a Spearco 2-197 bar and plate intercooler core.
* AGP T3/T4 Garrett turbo (60-1)
* Cast iron T3 exhaust manifold
* 35 mm Tial external wastegate
* ThreeSpeed 3" o2 eliminator
* 3" press bent steel exhaust with Magna flow muffler
* HKS SSBOV
* HKS EVC EZ
* Aluminum radiator and Spal 1400 CFM cooling fan
* EBC Red brake pads, cad plated slotted rotors, SS brake lines
* 90 DSM spec external air oil cooler
* Short shift using 3000gt parts and the MACH V Symborski shifter bushing kit.
Suspension/handling modifications, Exterior/Interior modifications:
----------------------------------------
* Tein HA Coilovers and pillow ball mounts
* Greddy front and ThreeSpeed rear strut tower bars
* Volk Racing CE28N 17 x 8.5 wheels
* Whiteline sway bars and bushing through out.
* Optima battery mounted in trunk in custom floor enclosure
* 6 point NHRA cage with swing-outs
* RCI 5 point harnesses (OEM seat recovered for crotch slot)
* AWS and ABS removed
* Momo steering wheel
* Shaved fuel door and emblems
* JDM clear corner lights
* Autometer Carbon fiber Oil pressure, and boost gauge. AEM wideband
* Stereo consists of Sony and Soundstream. (Never on)
* Leather carbon fiber tooled trunk linings
* Polished vanity spark plug cover (3of1000) with MACHV.com stainless hardware
* Custom floor mats
* Custom paint
* Window tint
Click me for the dyno video.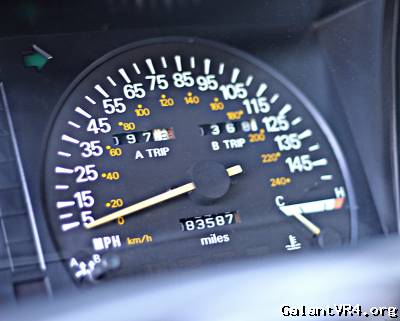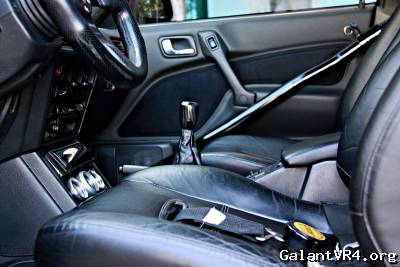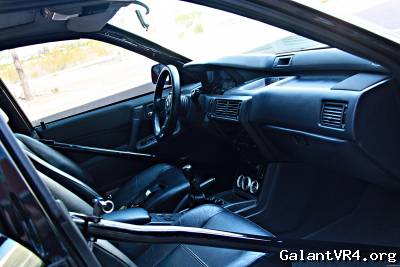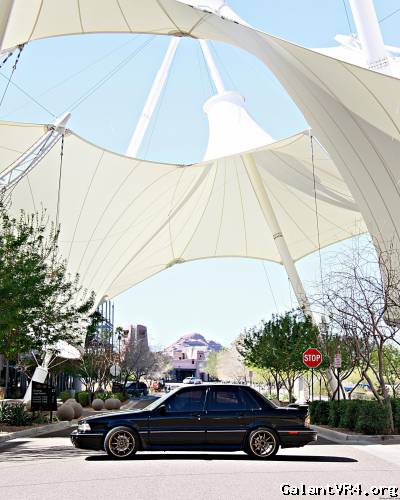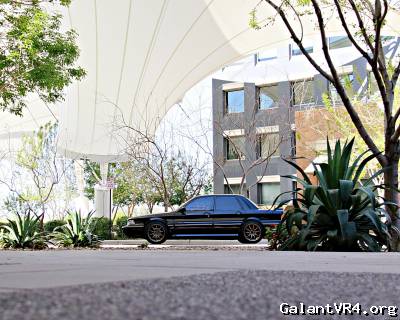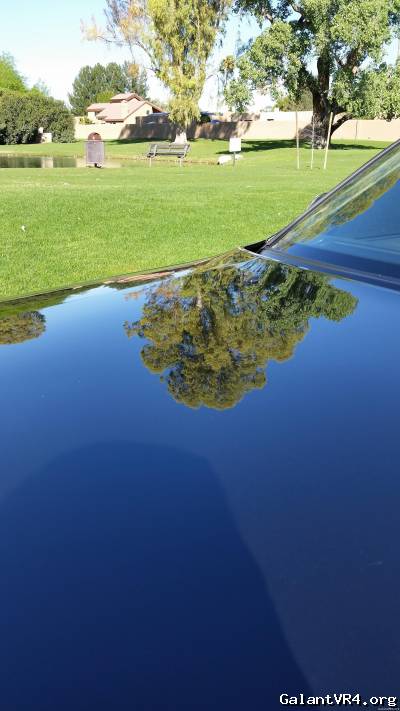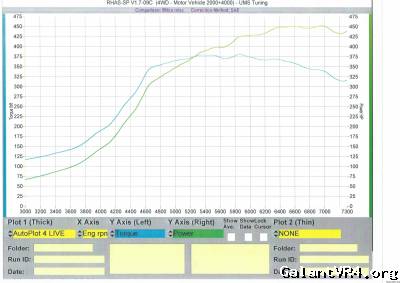 Last edited: