I purchased this car in August with the intent of cleaning it up, fixing whatever small issues it had then make it my daily. I am a tech at a local shop and so I was confident I could sort out all of the unfinished bits from the previous owner. It turned out to be more of a project than intended and so I am forced to sell it in search of a newer car.
Engine:
-153K miles all stock internals
-GM 3" MAF sensor and MAF Translator(Brand new)
-3" turbo inlet pipe
-Poly urethane engine mounts(Previous owner)
-Brand New OEM 02 sensor and NGK plugs
-stainless turbo oil feed lines(Previous owner)
-Evo 16G turbo(Brand new)
-Slowboy racing manual boost controller(Brand new)
-3" downpipe and 2.5" exhaust ALL STAINLESS no cat(Previous owner)
-Battery relocated to trunk(Previous owner)
***Recently replaced throttle body gaskets and coolant temp sensor. Also the entire intake system has been pressure tested for boost leaks.
Drivetrain:
-LSD rear differential(Previous owner)
-Unknown brand VERY high sprung clutch(Previous owner)
-All Royal Purple fluids(Previous owner)
Brakes:
-5 lug non-ABS hubs(Previous owner)
-Stainless brake lines(Previous owner)
Suspension:
-Eibach Coilovers w/ 8 way adjustable dampening in rear struts
Interior:
-Autometer Phantom boost Gauge
The car will come with an HKS turbo timer and OEM knock sensor both of which are not installed.
The car runs great except it will not hit over 5-6 psi. It is most likely leaking boost from the oil seals in the turbo and not the intake system, because I have done several boost leak tests with no leaks. This is unfortunate because I just installed the turbo. I literally don't have time to fix this due to work and my busy schedule. The Paint is exceptional and original with little defects. The Body is nearly flawless for a 17 year old car. The interior is about a 7/10 the leather still shines but there is a small hole from wear on the drivers side kidney bolster. There is no carpet in the trunk. The power steering pump needs to have its seals replaced because of a small leak. I don't fill up the PS reservoir because of this and so I drive it without PS fluid. There is a brand new AC compressor on the car, but the previous owner never hooked up the pressure lines. The blower fan doesn't work and I suspect the blower motor. Overall the car looks pretty clean, sounds good, and could be very fast if it were to hold boost, I just can't put anymore time into it. /ubbthreads/images/graemlins/frown.gif
There's for the description now onto the pictures...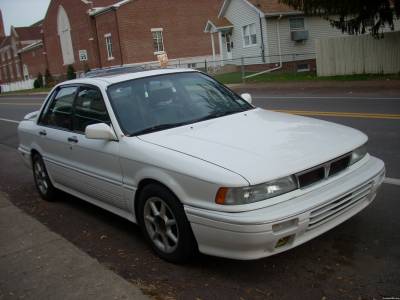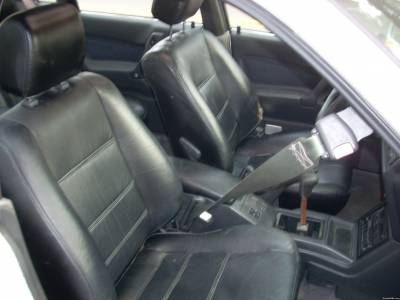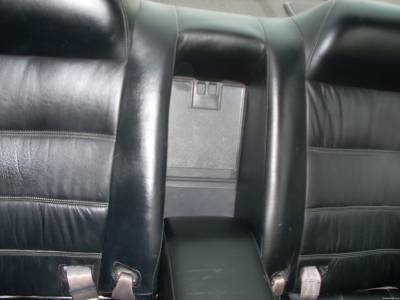 Last edited by a moderator: