Joined

Jan 30, 2009
Messages

161
Location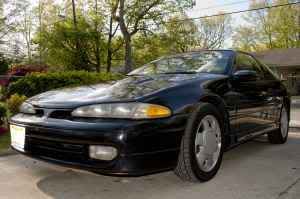 Selling my '92 Eclipse GSX in great condition for it's age. It is a Florida car (all but the past 5-months), and absolutely zero undercarriage rust. Driven in snow/salt only once and pressure washed the next day.
Current, valid and authentic NJ State Inspection good until 4/2013!
6-Bolt motor
4-Bolt Rear End with LSD
Manual 5-speed Transmission
AWD and Turbo
It has been well maintained and is in great condition considering it is 19-years old.
There are very tasteful and minor mods done:
3" Turbo-back Exhaust with Magnaflow straight-through muffler. Nice deep throaty sound. Sounds great!
Hallman MBC
Stock 14b Turbo running at a safe 15psi
K&N Air filter with air-box removed (only 4,000 miles on it)
Under-hood emissions garbage removed
Aftermarket Boost gauge
OEM Mitsubishi Weighted Shift Knob
Aftermarket Aluminum radiator
Eibach Pro-Kit Drop Springs (only 4,000 miles on them)
KYB GR-2 Struts (only 4,000 miles on them)
XTD Stage 3 Clutch and Pressure plate (only 4,000 miles on it)
OEM ported 2g Exhaust Manifold
The good:
Clean body with minor dings and scratches. Professionally re-painted recently within the last few years.
No major body damage anywhere
Strong 6-bolt bottom end
Fresh re-built Head (only 6,000 miles on it)
New OEM Timing Belt and hardware (only 6,000 miles on it)
New OEM Oil Pump and Water Pump
Shaved and Powder-coated Valve Cover
New OEM PCV (4,000 miles on it)
New OEM Coil Packs (6,000 miles on them)
New NGK Plug wires (6,000 miles on them)
New Battery (2,000 miles on it)
New re-built Alternator (300 miles on it)
New Sylvania Silverstar headlight bulbs
New Falken all-season tires (only 6,000 miles on them)
Transfer case recall work has been performed
Absolutely no fluid leaks anywhere
No blowby, or excessive crank case pressure
Oil change with OEM filter will be performed prior to sell, changed every 2,000 miles since I've owned it.
Recently cleaned, re-cleared and buffed headlight lenses
Driver's side wheel bearing recently replaced
All new Brake Pads and machined rotors
Recently replaced hatch struts
Flushed Trans fluid 2,000 miles ago, no metal was found.
Almost everything on the car functions just as it should
Overall the car runs great.
The bad:
Minor dings and scratches in the body
Some jerk put a small dent in driver's side door and damaged the plastic trim piece
Inner and outer driver's side tie-rods were recently replaced and now needs an alignment
Rear window defroster will need to be repaired.
Rear window wiper and motor has been removed, the hole in the body will need to be sealed up
Rear antenna has been removed, the hole in the body has been sealed
Both holes in the spoiler will need filled in
OEM Radio with CD-player works, but only the dash speakers are installed. Will need a new set of 6 x 9's for the rear and 6.5" for the doors.
Minor rip on driver's seat, dash is peeling up in the corner some (typical), crack on top middle of dash (common)
Fog lights work, but switch will need replaced as it does not stay down.
Minor wear, tear and stains around, but in good overall condition for age
In the past couple hundred miles I have noticed an issue with the shift cables. Shifter feels very tight, so they will need to be replaced.
Almost 175,000 miles, but adult driven and never driven hard. Never abused whatsoever.
I am asking a FIRM $2,950 (Reduced again). I have had this car listed locally for much more and had lots of interest, but no buyers. This is a very rust-free car, and you will not find another one like it in the Jersey area. It has been a very reliable and fun daily driver and still has plenty of life left.
Please no low-ballers. No joy-riding. To test drive, buyer will need to have cash in hand.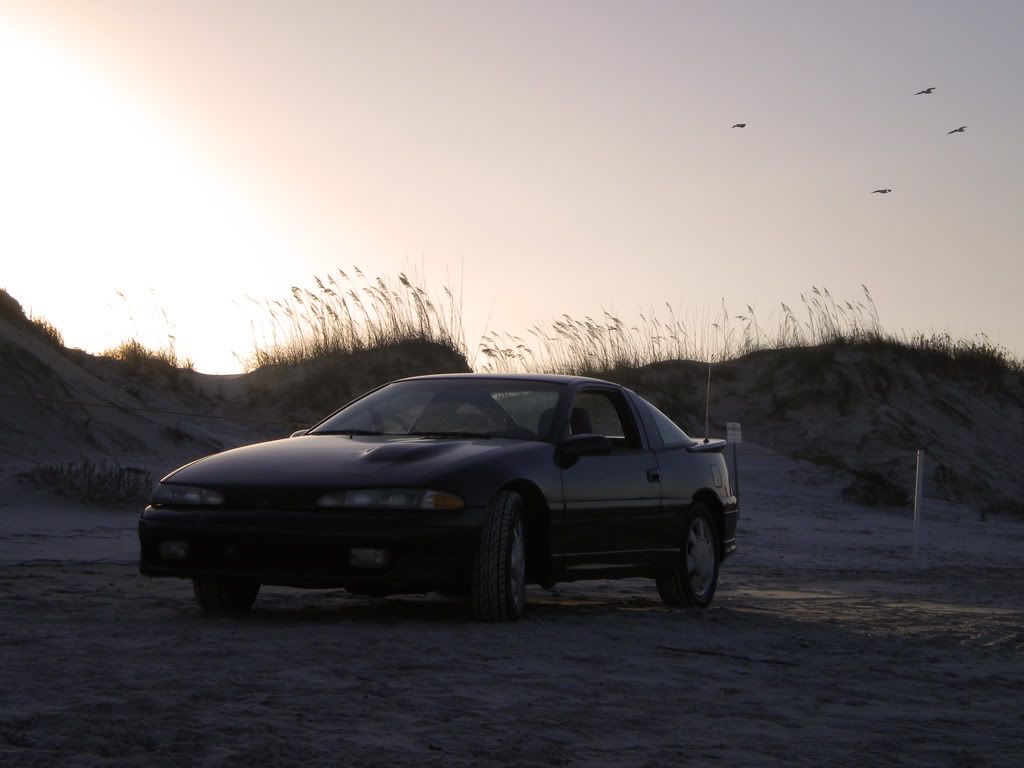 Last edited: