Hey guys, I'm Joe and up for sale is...
Year:1991
Make: Mitsubishi
Model: Galant
Trim: VR4
Miles: 156,000
Title: Clear
Contact: You can PM me here but for faster responses please text my cell phone (845-406-7609)
Interior: 8/10
Exterior: 6/10
Price: $2,000/OBO or a possible trade for a mid-size SUV (**reliable**) plus cash on my end.
Upgrades: 3inch turbo back exhaust and no CAT, manual boost controller (currently set to 11lbs), near perfect used jdm fender lights (unmounted), Apexi turbo timer, and open K'n'N air filter.
I'am moving in a few weeks to NY and I can not really bring it with me. Please do not try and take advantage of me on the price, I am trying my best to sell it before I leave to someone who will take care of the car and if not will have to trade it in for what ever I can get for it. I need a reliable suv to get me and my stuff to New York. Because I am I will do my best to describe the car, as like any Galant vr4/DSM it has its own unique History. So if you don't understand something or need something further described, please feel free to contact me. To start the interior is in pretty great shape. The leather on the seats and dash are all good, only bad things are the usual GVR4 driver seat fade, the replaced 2g shift knobs leather is falling off, and the carpet under some of the floor mats is worn down. The exterior is pretty great considering it was originally a north east car. It has no rust at all, not under the car or any surface kind of body rust. But the cars paint if ruff. It has the usual clear coat fade on the roof and some more on the hood and trunk. It has a few minor dents and scrapes but nothing to bad. A previous owner debadged the car except for the "VR4" rear badge its self. Although I have bought new-used badges to replace them, but have been waiting to put them on because i was hoping to paint the car soon. Now onto the not so good. The motor spun a rod bearing 2 years ago. I didn't have the money to do a complete rebuild and instead bought a working bottom from another dsm'ers 1g. Then just bolted it up to the head with a new oem Head Gasket and ARP head studs. And at the time I also replaced the timing belt and water pump. Then earlier this year my clutch blew and I had it replaced by 3SX (because I have a broken back and I can no longer take on major repairs), I had a AEM 2100 clutch, pressure plate, and light weight fly wheel. The tranny feels good except shifting down into second feels a bit notchy, but could possibly be fixed by adjusting the shifter cables brackets. And most recently have had a few more minor-ish problems. There is a small fuel leak near the end of the line near the tank. I believe it is the return line but I haven't checked to make sure. I also broke 2 of the turbo bolts holding the turbo to the manifold. I was not able to remove one of the bolts and couldn't afford to have it machined out. So I replaced the gasket and used grade 8 bolts all the way through with nuts to replace 2 of the bolts. I have done this before with another car I had, because my 20g kept blowing gaskets and I would snap the bolts every time I had to remove it. The Grade 8 bolts lasted forever and never broke. As it is now It seems to be holding well and not much more nosier. And most recently I have been having over heating issues. First a hole had formed in the radiator and was leaking slowly. So I bought a used one from a member here last week. My coolant temp sensors for the fans clips have broken. So I have wired up both fans to a switch inside the car for now. But I am still over heating now after the car warms up. I'm not sure why and I will work on it when I have time, but I am extremely busy lately and do not believe I will have time to really get into it. The water pump belts are still attached and relatively new, and since the pump is only a little over a year old I would assume its still good. I believe it could have some type of clog somewhere either in the motor or possible the new-used radiator. But the radiator seems in good condition and either way i think a proper flush is might fix it. That is all I can think of off the top of my head, again any questions feel free to ask. I can make time to show the car anytime just need a few hours notice. Car is located about 5 minutes south of down town Charlotte. So for pictures I have some fresh ones from when I washed it the other day. But because its still wet and hides some of its exterior faults, Im going to try and get some more exterior shots asap to give you a better Idea of what it really looks like.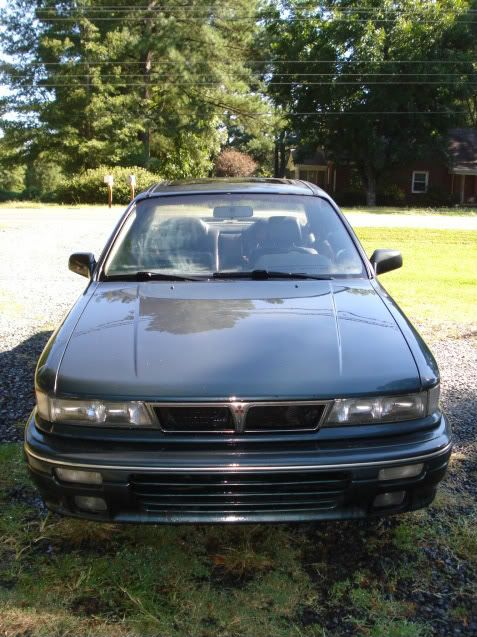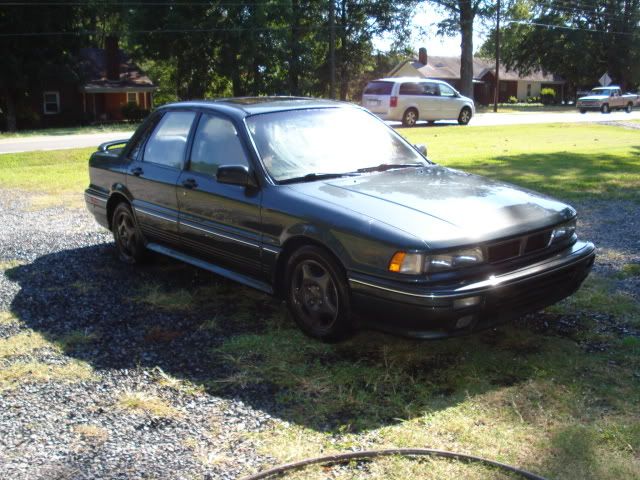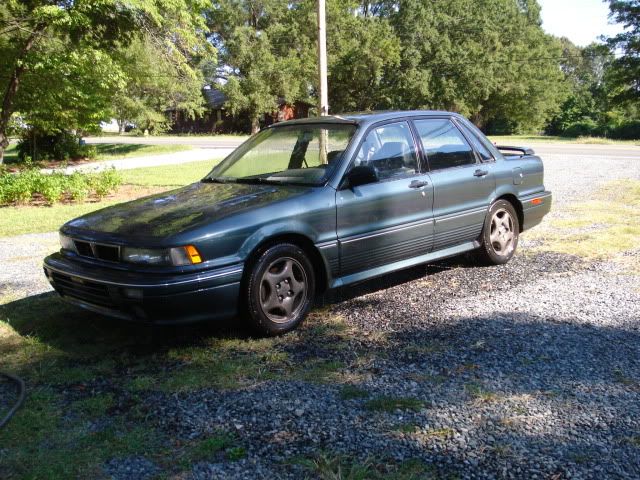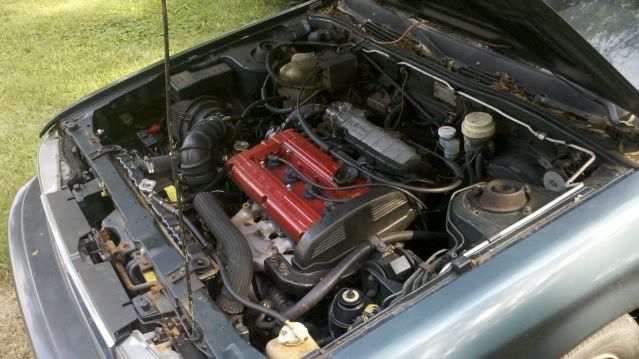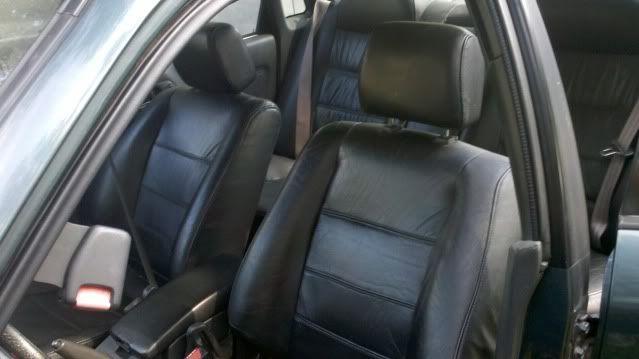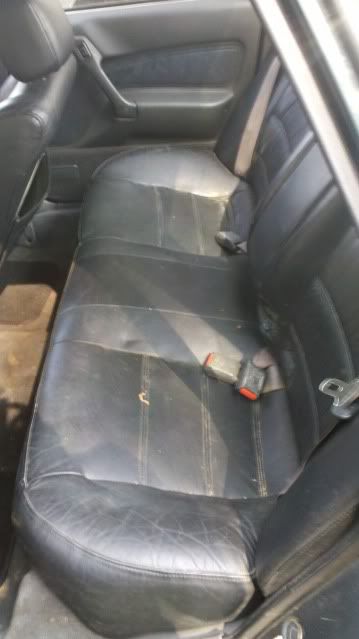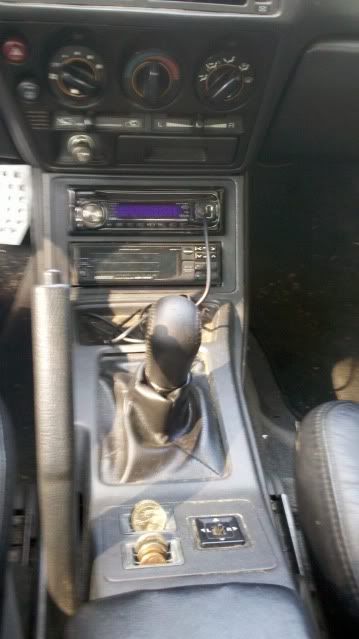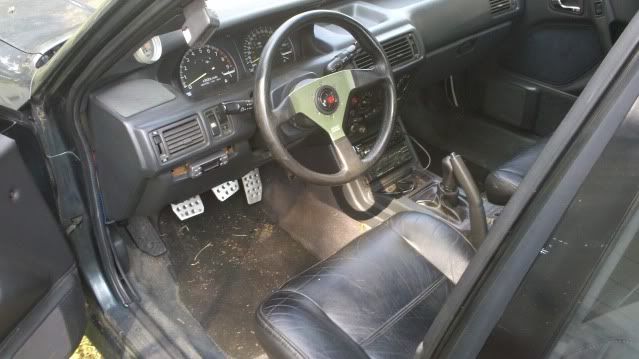 This Is from when I was just finishing up the block swap, I included it because I forgot to mention the heat shield and spark plug cover. But also so you can see what it looks like when you spend a good days worth of work cleaning the bay *could look like.
Thanks ahead of time guys
-Joe "Boosted_Yeti" Miller