I am selling my 1989 Dodge Colt GT. (original turbo car) 127k miles. 5sp, power steering, power mirrors. crank windows, no AC. (removed by previous owner).
I have to say, this car still makes me laugh everytime I drive it!! /ubbthreads/images/graemlins/rofl.gif
I bought this car two years ago and have been daily driving it ever since. I had it re-painted the origional Black about a month after I bought it. The body is very clean with only a few very minor dings and chips. Mechanically this car is very good as well. I drive it all the time, and have even driven it the 500 miles to the DSM Shootout, twice. I would have no problem driving this car anywhere. The interior is relatively clean, the dash has two small cracks, there are a few small stains on the seats, and the stitching is coming apart on the drivers seat. The carpet is not in great shape, and if I were keeping the car, I would probably replace it.
I am asking $3800. I am willing to entertain any reasonable offer, however, I am in no rush to sell this car, and I think the asking price is very fair. The car is located in northern New Jersey about 15 from NYC. Clean Title in hand. Send me a PM if you're interested or call/text (914) 907-6067. Thanks for looking,
Dave
Engine:
Completely Stock 4G63 6-Bolt Long Block (approx 75k miles)
New Timing Belt, Balance Belt, Tensioner
Trans:
Stock 1991 FWD Eclipse 5speed
Centerforce DF Clutch
Exhaust:
95 Exhaust Manifold
14b Turbo
Full 2.5" Turbo-back exhaust with Borla XR-1 muffler. (exits in front of drivers-side rear tire)
Intake:
Evo-8 FMIC with 2.5" IC piping
Custom short route intake with K&N air filter
Fuel:
Walboro 255 Pump (wired directly to 12V)
Evo-8 560cc Injectors
Management:
Super AFC II - Black
GM MAF sensor in upper IC pipe
MAF Trabslator
Suspension/Wheels
Recently replaced GR2 Struts
Front Strut tower brace
15x7 Wheels
New Dunlop Direzza DZ-101 tires 205/50-15
New rear calipers/pads
Interior:
Autometer Cobalt 30 psi boost guage
Alpine Head Unit with iPod intergration.
All Alpine in car Speakers
Issues:
E-Brake cable needs to be replaced
Hood release plastic piece broken
2 cracks on top of dash
Idle surges occasionally
Trunk area has no carpet
Drivers seat stitching is coming apart (no tears)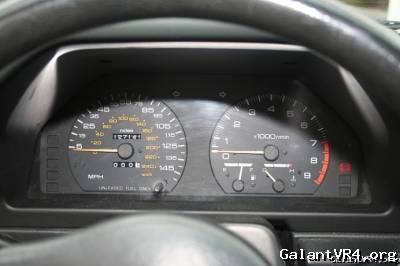 Last edited: