Joined

Sep 8, 2006
Messages

1,699
Location
Well i'm done.
(Please read this entire post before you even think of contacting me!!!)
I have been receiving a ton of text that have been very short with 2 or 3 words... Please, if you can't text complete sentences,
DO NOT TEXT ME!
All sales are cash and carry... I.e. I don't plan to ship a single $10-$15 part here and a single part there. Sorry if this doesn't help you, I just don't have the time with working 5-6 days a week and having kids on the little time that i do have off.
Also, I am in the middle of Michigan just north of grand rapids. Please research it before you ask me where I am at.
Basically I have a DSM/gvr4 junk yard that I need to turn back into a plane jane ordinary trees and grass kinda yard!
Ive had this stuff for way too long, and I know I've randomly listed some of this stuff before, but I can't keep holding on to the past.
Some of you know that at a point in time I was willing to go to any state at the drop of a hat to save another abused and forgotten about VR4, and pick up any DSM that had a incling of usable parts on it... Hence the Sig.... But I can't do it anymore.
I will be listing stuff up as soon as I can and with what pictures I can get. As for prices, most of them will be best offer.
I have literally tons and tons of DSM and and a few GVR4 parts left over and no longer have the ambition and drive to do any of it.
I wish I could sell it all as one lump cash and carry, but I know that there isn't a soul out there that is that crazy. (If there is bring me a couple hand fulls of cash, one semi box trailers and 2 -8 place car haulers and take it all!!!!) ((J/k))
Most stuff is left overs, stock parts and misc pieces...
I have 6 vr4's, two that are rebuildable, the other's are if'y, three gs that are rough except one,and One Gsx that a tree decided to attempt to decapitate,
I'd like yo sell them in groups but I know that would be asking for too much.
For the DSM's...
I have broken/rebuildable core transmissions from turbos, non turbos, and awd's a couple transfer cases and miscellaneous drive line stuff.
Heads that need rebuilt and brackets galore! Valve covers that may or may not be good, and interior pieces here and there.
DSM parts list-
Doors= $15 each (bare)
Hoods=$20
tail lights/center sections/turn signal=$10
Small interior parts=$1-$5 each
Large interior parts- $10-20
fenders=$10 each if its decent, or $5 if its usable
Seats= $25 each for turbo $15 for non turbo
windows=$10 each (no windshields)
flywheels=$10 non-turbo $30 turbo
valve covers=$25-$45 you pick and inspect- some are good some are slightly cracked like the common but usable
struts-$5
transmissions= I am pretty sure they are all cores = $30-FWD $50-AWD each
shift cables=$20-$25
intakes=$25
Wheels=$25 each ((DSM)might have tires, might not)
Miscellaneous bolts/nuts= pick and chose for a bulk price
injectors=$20-$60 a set
sensors= $5-$30
intercoolers= $20
brake calipers=$15
Everything will be pick up only
NO SHIPPING!
If you want to search my post, you will find some of the pictures of the stuff I have.
I do not come on here much anymore, so I guess the best and nearly only way for any one to get in contact with me is by texting me at 231-250-5972.
I just ask for you to respect me with no messages after 9:30pm eastern time. I will respond to you as soon as I am able.
I understand that I am a little vague on the listing right now, so bare with me while I work on finishing this as we go.
*(Pending)*1387 is the last project.daily I had, I will try to link my build thread to it very soon. The motor is blown and it is not with the car. The body is really solid but the typical faded nile black paint.-$(pending).
click
27/1000 is a hard one to describe. It belonged to Ian Koe many moons ago and was one of the cleanest vr4's around before it had a fire. The damage was sand blasted acidiezed metalready prepped and po-r'ed 5 years ago and is still in decent shape. It does need to be reprepped and touched up in a few sots tho. This is just a shell with some interior parts. It is a perfect candidate for your rusty beater to donate its vital organs to if you want.($800obo)
I have a really clean blue gs that is in really decent shape that has a popped timing belt. It was my daily for 3 years. It has the 5bolt conversion from a eclipse. It is complete. ($800)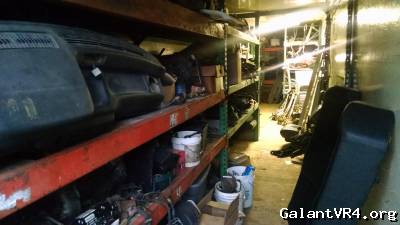 Last edited: