Joined

Apr 7, 2005
Messages

1,282
Location
I want to put this brand new, never installed trans in my car:
BUT, its for a Mitsu Expo, number W5M33-2 NNXL. It was used in the 93 and later Expo (and Eagle Summit and Colt Vista). The 92 Expo had a different submodel (NNXZ) that was the same except for first gear (column K in table below). Sounds like they're mixing parts for the expo trannys too. Anyway, I've done alot of research and I think it will work fine. The ratios appear to be the same as the gvr4. Below are the NNXL submodel and the 92 gvr4 submodel ratio data (L column). The one gearing difference I know of is for the speedometer gear which I plan to replace with the one from my gvr4 trans.
Using my vin and expo vins I found in some for-sale ads on the web, I checked part numbers of internal trans components, and other stuff, using CAPS. Much, but not all is the same. The front diff case with the speedometer gear drive teeth carved in it is the same. Front diff side gears - same, front axle seals - same, rear diff ring/pinion - same, TC gears - same. I didn't check everything though. One or maybe all of the shafts were different numbers, and I think maybe some of the synchros and gears. Anyway, what I'm thinking is that maybe this expo trans has the upgraded synchros, etc., that I would want anyway.
So, my questions to the tranny-smart people here are:
1a) Why wouldn't I put this trans in my 91 gvr4?
1b) Solutions/alternative(s) to anything from 1a?
2) Am I overlooking anything else?
Here's a couple pics from the ebay ad...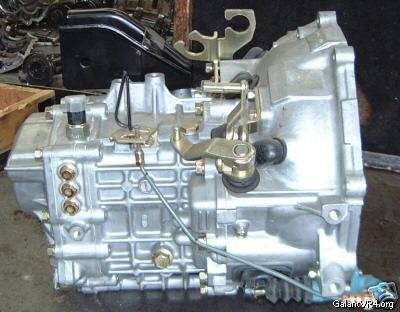 Last edited: