Joined

Jun 20, 2004
Messages

1,225
An overdue task that I've been putting off for months!!!
I pulled the rear subframe once a long long time ago (1998) to put the 4 bolt rear end in but I have these bushing from BOOSTX that have been sitting in my office for months now. So I am finally pulling my rear subframe out again to install BOOSTX rear subframe bushing.
Instead of swiss cheesing the old bushing to remove them, I opted for the OA torches. OA set to Acetylene only, burned the rubber bushing out on the parking lot. Took about 5 minutes to start the burn then the bushing catched on fire and burned itself out. Total time maybe half an hour if that. After the burn, wipe the soot off the subframe and wire wheel the inside of the "shell" to clean the rubber bits. The fire doesn't get hot enough to actually burned any of the factory paint off the subframe itself. I was ready with some black paint but its not needed.
Here's the finished subframe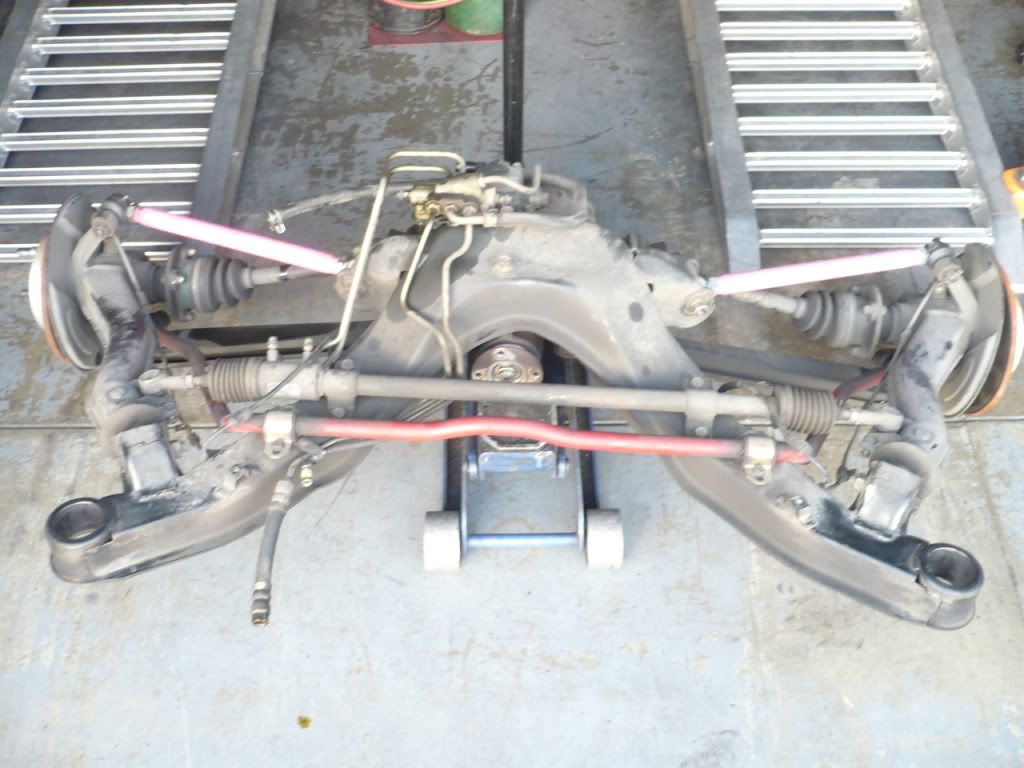 Passenger side front bushing shell clean all the way down to the metal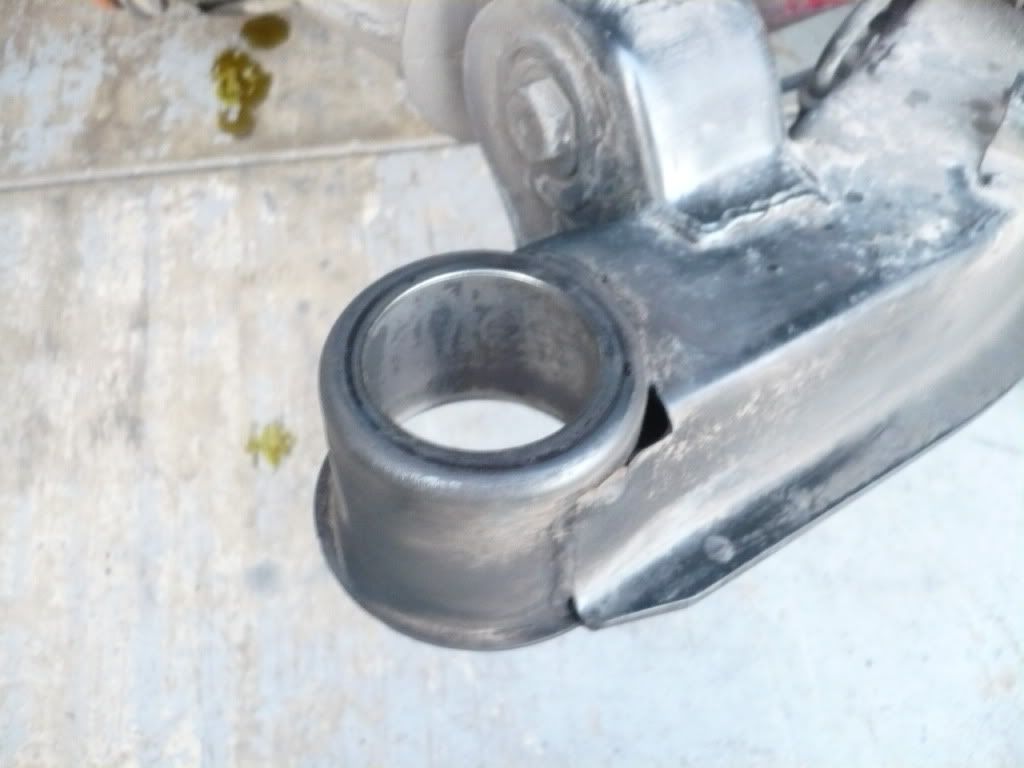 Driver side front bushing shell clean all the way down to the metal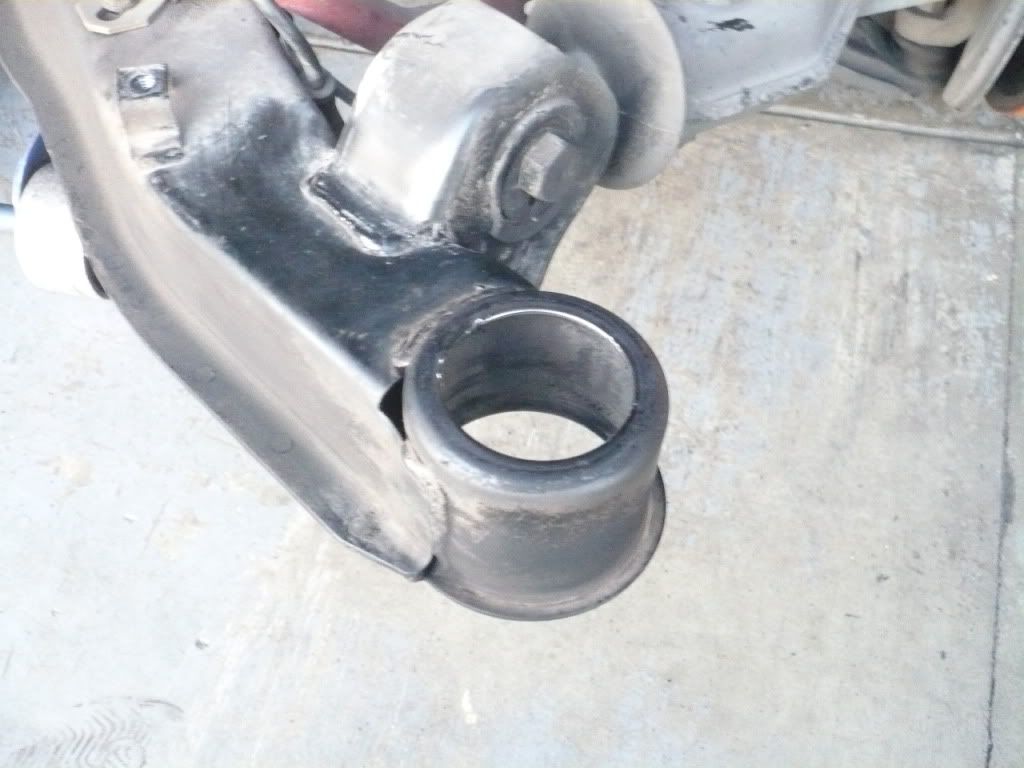 While I have it off the car: Driver side rear camber arm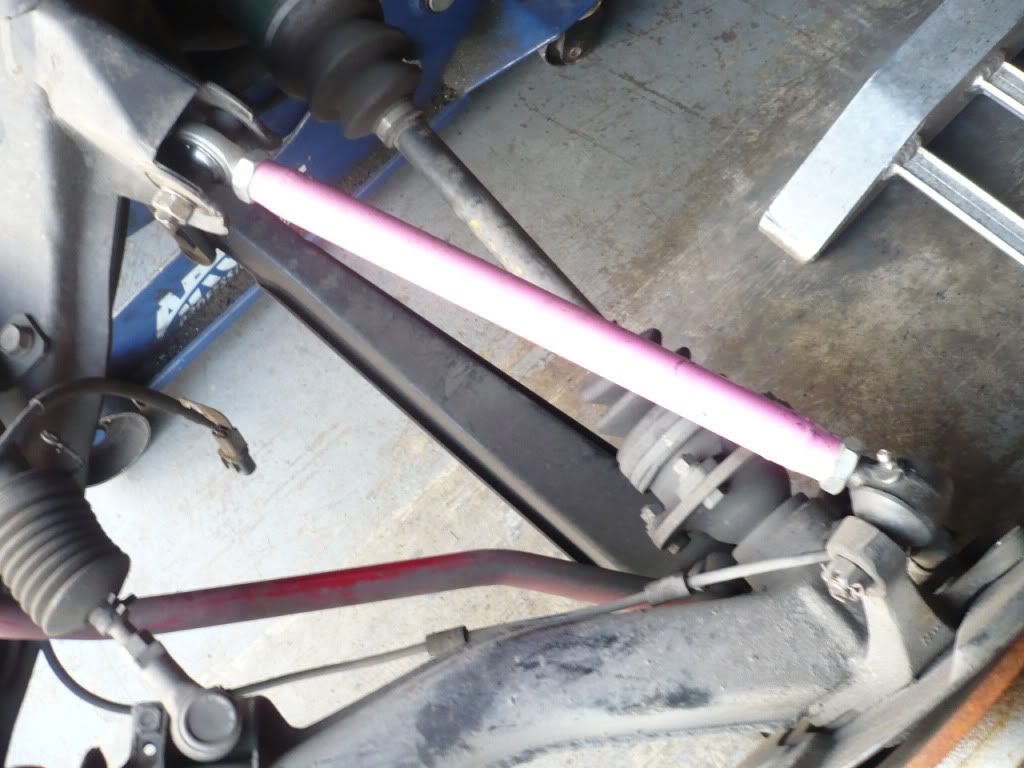 While I have it off the car: Passenger side rear camber arm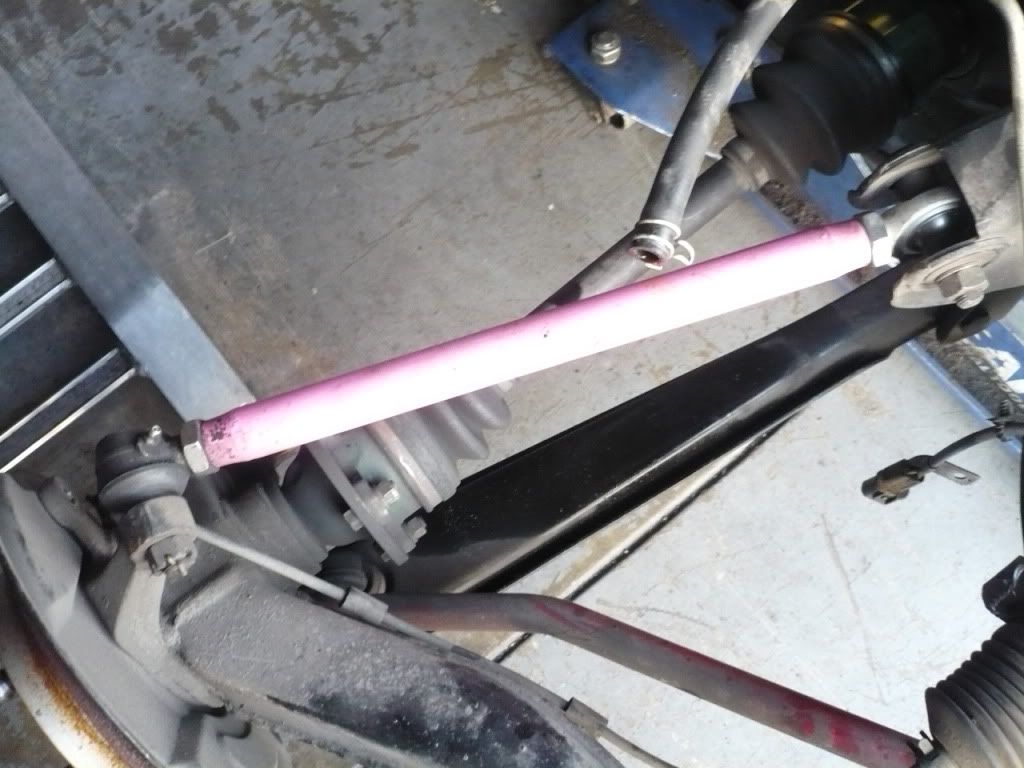 This is where the burn was done. Those half pipe shell metal pieces are part of the bushings. The black 'dirt' are burned rubber bits. I didn't take apart the rear subframe to burn the bushings. Just wheeled it on the jack to the spot and start the burn! Didn't think to take pictures while the burn was happening. Should have. Tons of black smoke!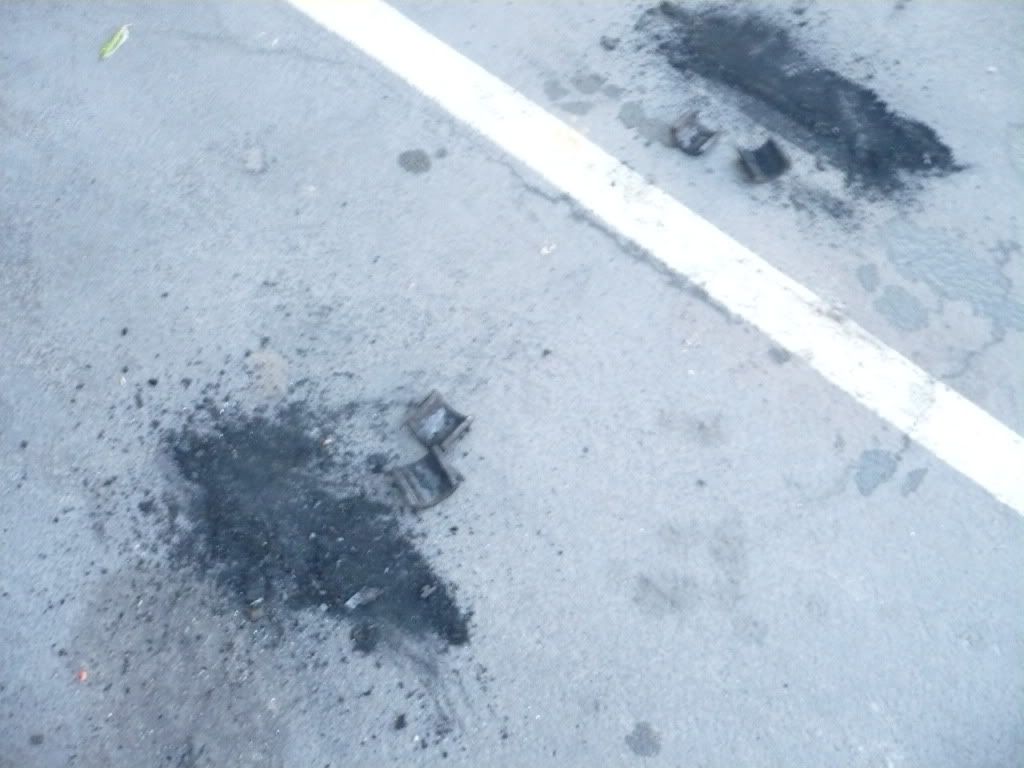 Bare under the rear of the car. Those KYB AGX are coming off tomorrow!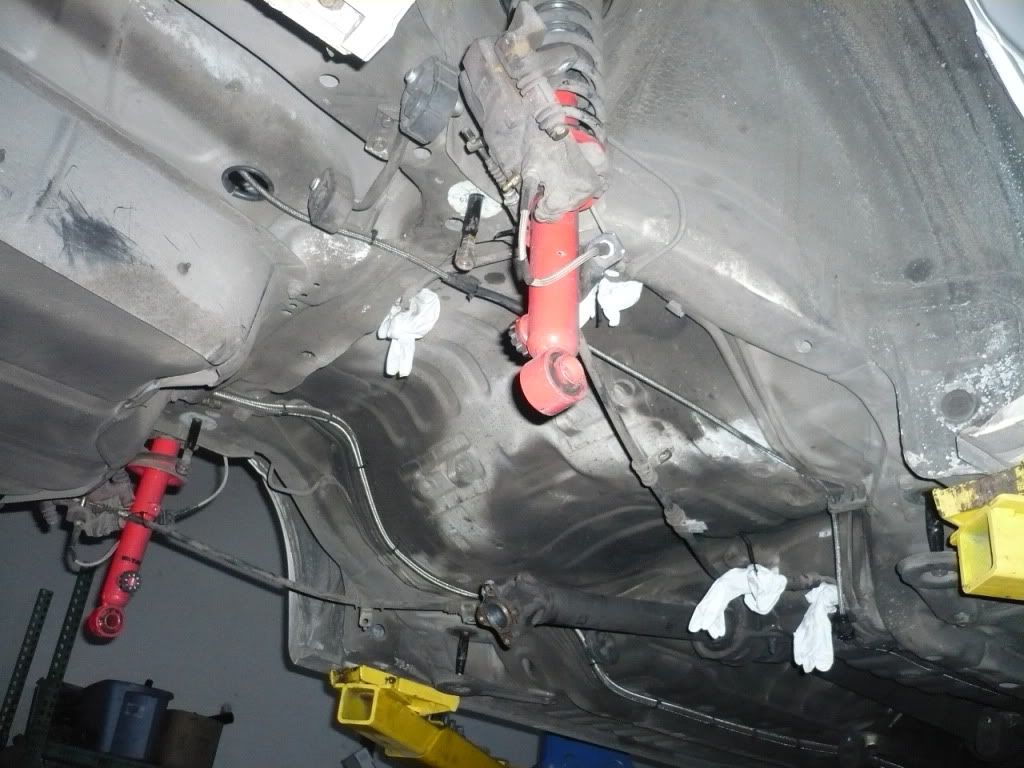 The mustache bracket clean as well ready for new bushing.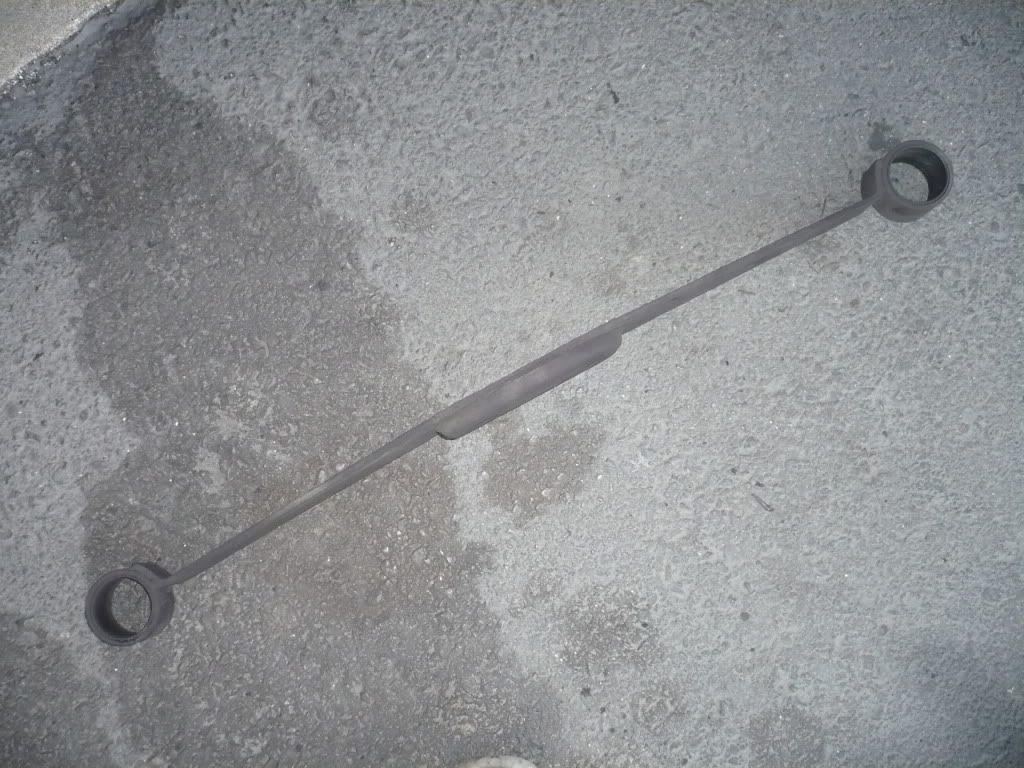 Andre