Joined

Apr 30, 2015
Messages

111
Location
EDIT: I have moved the most current images and information in the top of this post.
****Please Note**** All these parts were built around a usdm galant with usdm bumper and support. I had no access to a JDM bumper therefor I cannot guarantee fitment with a JDM bumper although I do believe it will fit with no issues. I am happy to refund shipping costs and pay for return shipping for the first person that finds out that it doesn't fit.
Intercooler
-Vibrant 12839 600hp core 24" X 8" X 3.5"
-2.5" inlet/outlet
-Requires cutting of bumper support and some trimming of bumper cover
-Clears usdm fog lights
-Works with factory A/C and Radiator
-Works with up and down firing turbos
-$400 +shipping
Piping Kit
-2.5" polished mandrel bent aluminum tubing
-All ends bead rolled
-2.5" aluminum throttle body adaptere
-Silicone couplers
-Stainless Tbolt clamps
-Fits with factory airbox
-connects to factory turbo outlet pipe
-3/8npt IAT bung
-Your choice of any BOV flange
-$380 plus shippin
-$320 plus shipping if you don't need the hot side piping, for those of you that are using bottom firing turbos.
Intercoolers and piping kits are available separately.
I have no idea on shipping costs at this moment.
I don't have all my pictures at the moment, will update this week.
Please note that you DO NOT need to cut your bumper support in half like the pictures, similar trimming as the ETS intercooler is needed.



So, as it appears, ETS will no longer be producing an intercooler for the gvr4. As we know, this leaves very few options for a direct bolt in gvr4 specific intercooler. I am interested in providing something to the community, but I need help from you guys to come up with the criteria.
There is many ways to offer this intercooler, but I would like to not blatantly copy ETS' design, although it is a very simple design and I see no harm in it, they are a local business to me and a large part of the dsm community and I would like to do all I can to respect the time and effort they put into the kit.
That being said...how about we improve on their design and come up with the ultimate bolt in, reasonably priced kit available.
I would like to come up with the most modular setup possible. Meaning, as much of the kit as possible will be usable with BOTH maf and speed density setups, leaving only a couple parts to swap out in order to change setups. This is best for you because its cheaper to convert later and its good for me because it keeps costs down.
Let me know what you guys would like to see the most out of a fmic kit and what the price range should be. Cores can range anywhere from 80 bucks for a Chinese core to about 400 bucks for a nice Spearco core, this obviously drastically changes the cost of a kit.
My plan as of now is to build an intercooler that bolts on and requires only a small amount of trimming to the bumper support. A piping kit that clears all stock components like ac lines, stock air box, etc...
I can also offer intake tubes.
Here is how mine turned out, it is a large 4" core and required gobs of trimming to the bumper cover and removal completly of the support, but im ok with stuff like that. This dimension intercooler might work as a 3" core, but I wont know till I take some measurements.
Give me some ideas....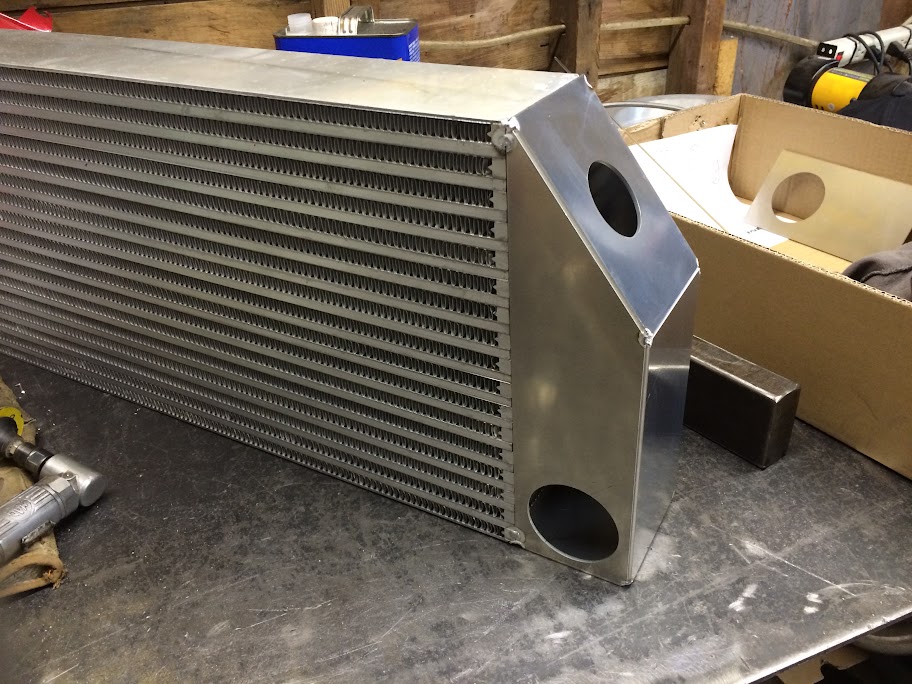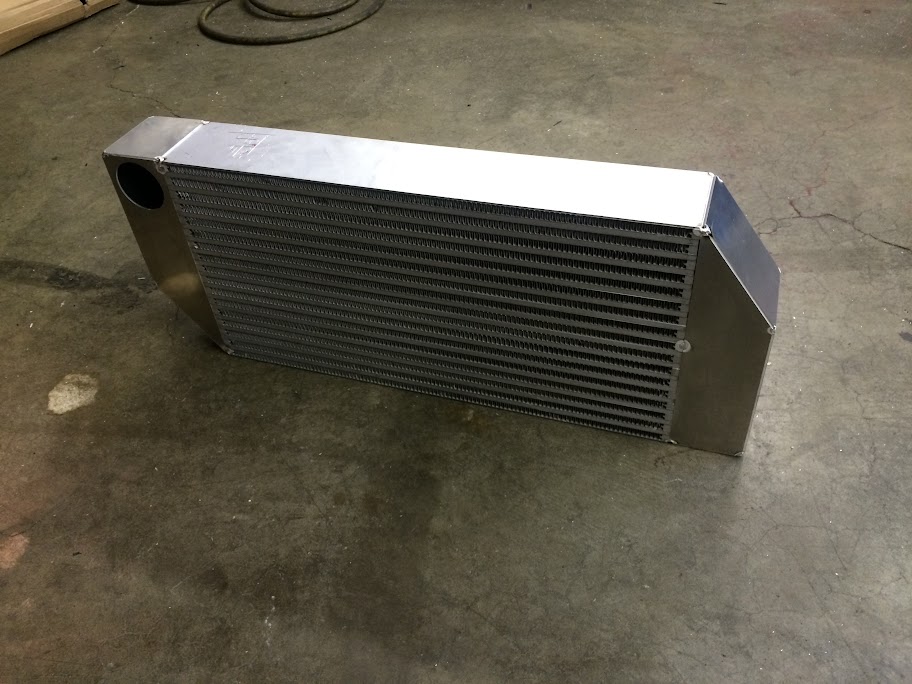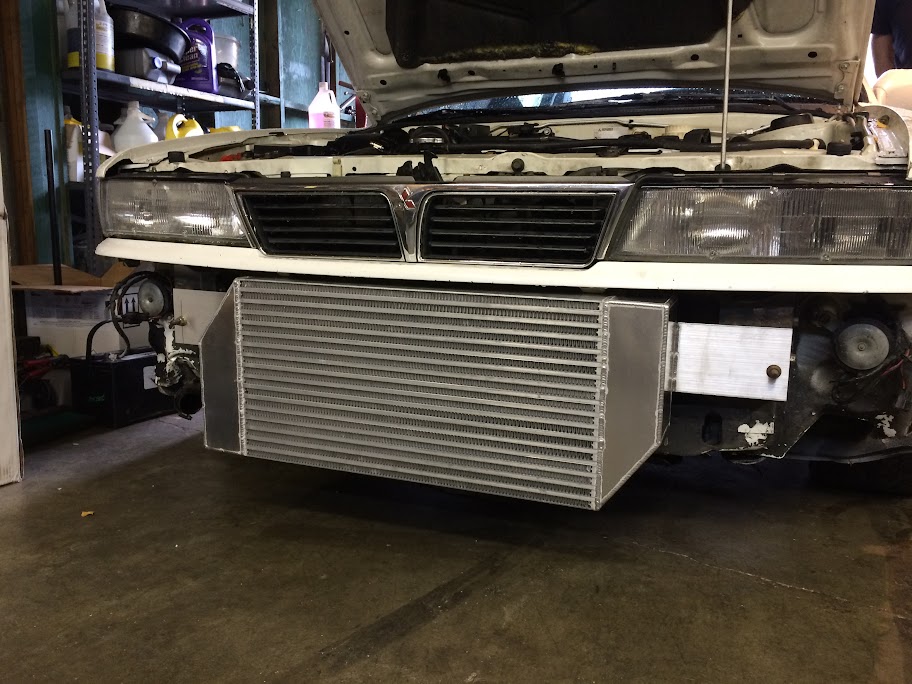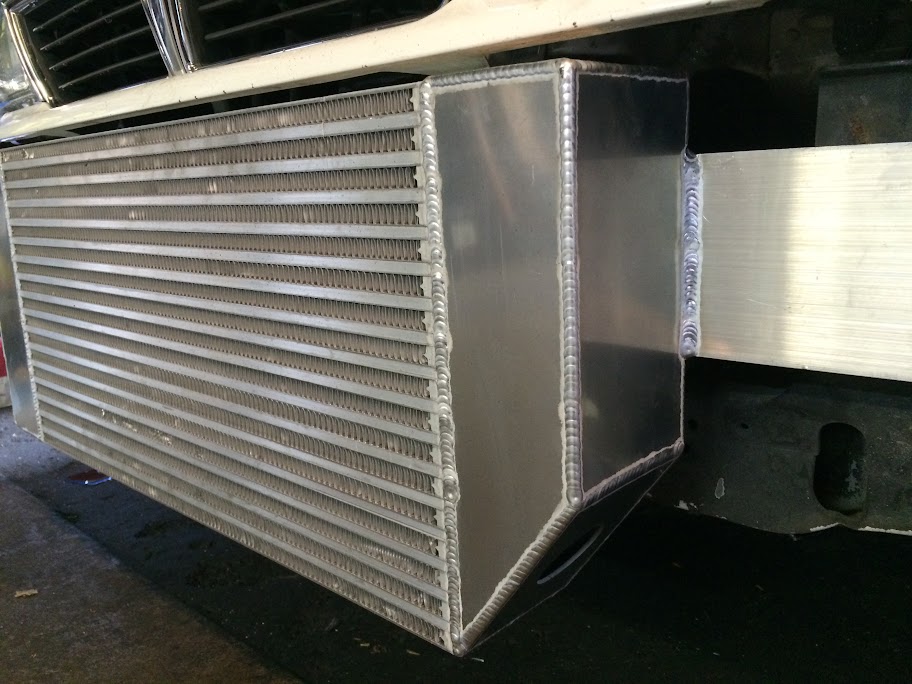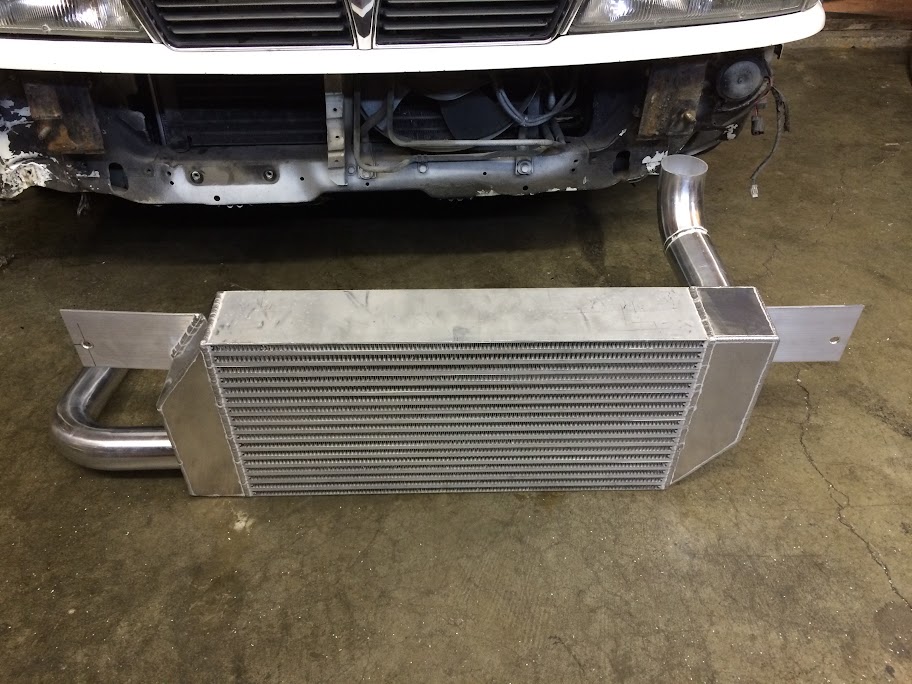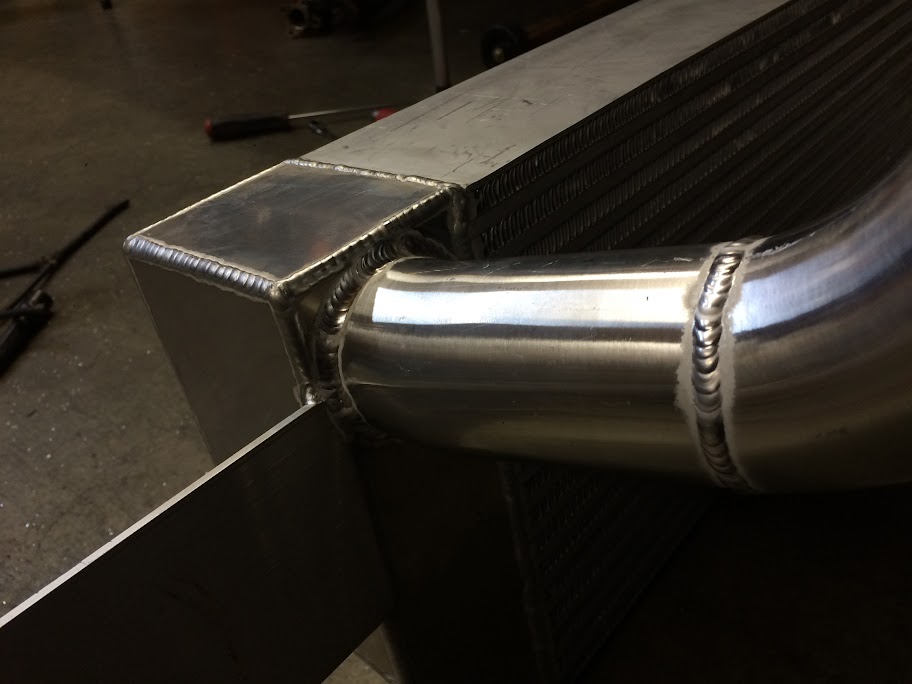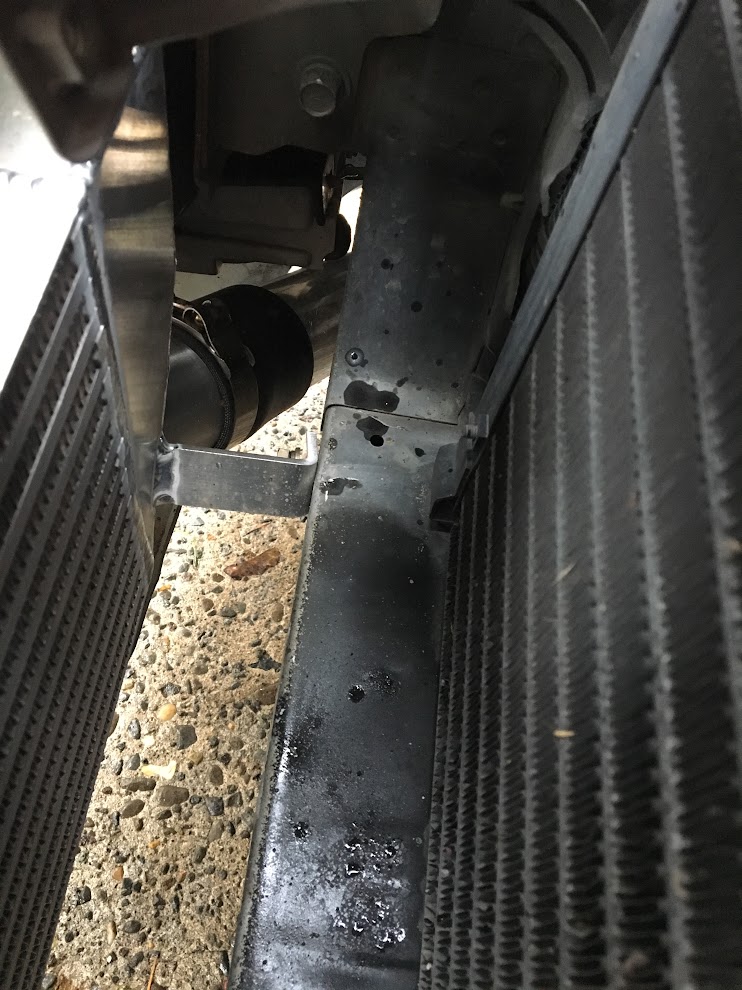 Heres a couple pictures from a member that bought the first kit and was very helpful in testing fitment! It looks great after he had it powedercoated!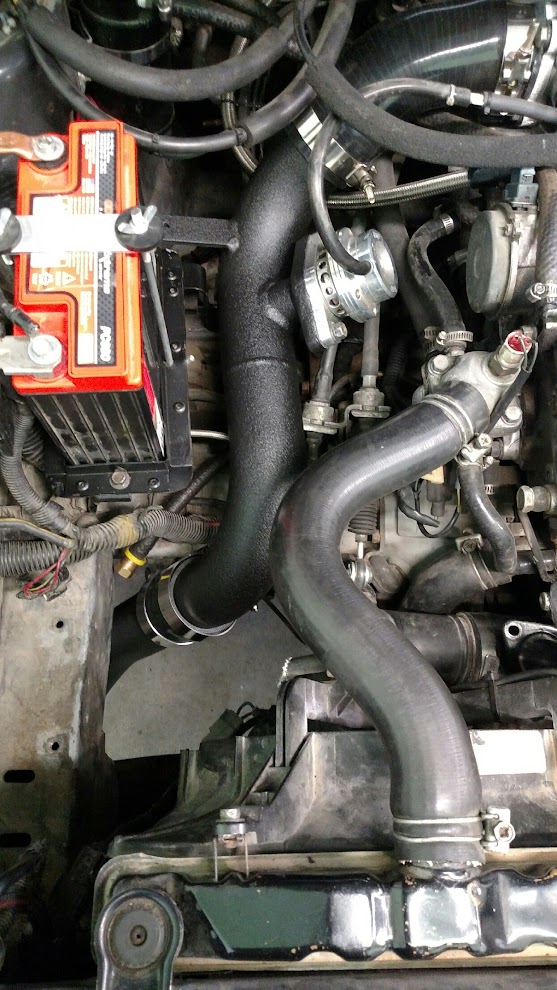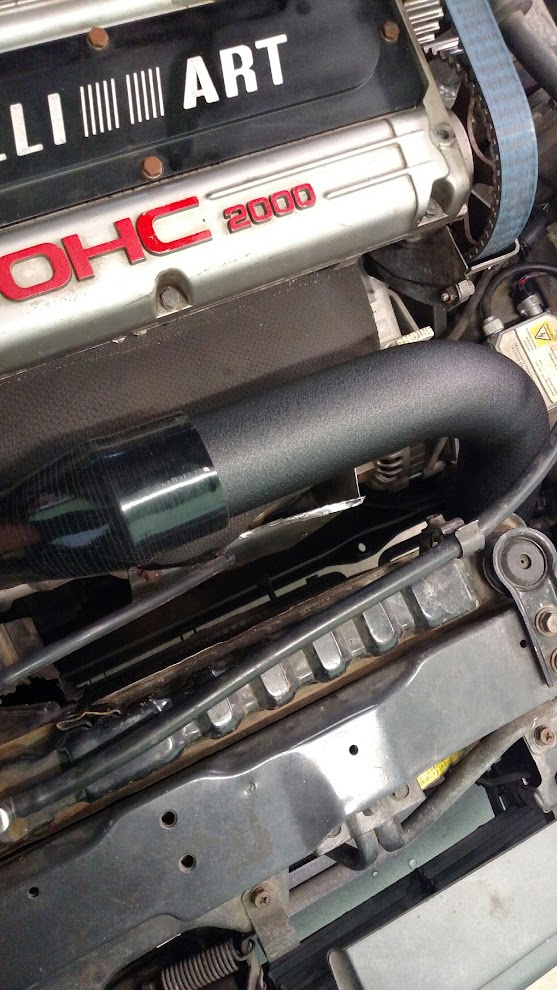 Last edited: