Joined

Jun 19, 2011
Messages

117
Location
Ive sourced a complete A/C system from a Galant GS, but the thing is, one of the plugs is different that connects to the a/c compressor.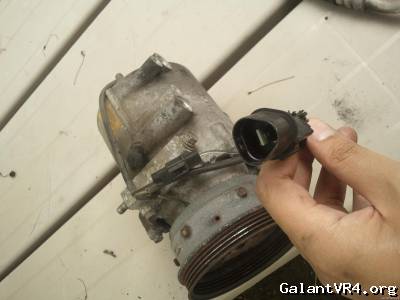 Thats the triangle plug on the compressor, looks the same as the coil pack plug.
Heres the plug from the original Galant GS, triangle plug like the coilpack.
Now this is the only plug on my car that I could find in that general area that was left unplugged, as you can see its not triangle shaped like the GS had.
Am I completely blind or are there differences between the plugs on the GS and VR4 A/C compressors?
Last edited: