Joined

Apr 25, 2008
Messages

2,880
Location
I have 352/1000. its a 92 SW with 221,xxx miles on it. This car has a Clean title and has a freshened motor. I bought a JDM motor from a member here two years ago. I had the head decked and the block checked for any problems. I bought the car in june 2008 from a local at 203,xxx miles. It has sat for most of the three years. The car isnt body perfect and needs some TLC but it is still alive. The car is a Sunroof car as well. Buyer needs to take care of smog!.This car is now mostly stock. Asking $4500.
Motor installed at 208,xxx:
6bolt
63mm Throttle Body new Shaft seals.
Ported Oil filter housing
AN turbo return line
Freshened head with BC valve springs and retainers.
ARP Head Studs
MLS Head Gasket
140 psi compression tested a few months ago.
OEM Timing belt, water pump, tensioner all replaced at 208,xxx.
OEM Front case replaced at 208,xxx
OEM Rear Main Seal replaced at 216,xxx.
New O2 Sensor
Trans:
I got this trans from a local last week, he said it had 84,xxx miles on it and is a 23 spline.(I had a stage 2 TRE in this before last week).
Competition stage 2 sprung clutch. 15k on it.
Fidanza Lightened Flywheel 2k on it.
2k on OEM TOB, OEM Clutch Fork.
Extras:
Poly solid mounts all around.
SS Master to Slave Clutch Line.
OEM Master Cylinder with 2k on it.
O Reilly Slave 2k on it.
Battery relocated to the trunk.
Wood to make trunk flush
2 month old Die Hard Platinum Battery ($220).
2g o2 housing->Full 3' downpipe, test pipe and custom catback. Vbanded.
Fuel:
Stock Fuel system with Pump Rewire.
Interior:
Double din panel,
No Radio
Din Cubby.
Momo Steering wheel(needs a horn button)
New Shift Boot
Momo Shift Knob.
LED Dome Light
LED Door Lights.
Exterior:
Wingless
few dings, no major dents or anything.
LED Reverse lights in 89 tail lights.
90 grille.
Rims probably needing tires soon.
Suspension:
AGX All around with Front Megan coilover springs.
BADS:
Needs body work.
Slight clutch drag issue im working on fixing which didnt happen until i switched the trans.
AN return line fitting is leaking slightly.
NO CRUISE, NO AC, NO 4ws(disconnected at the rack)
Had an AMG wing, I will have the holes filled.
one of the exhaust manifold studs need to be heli coiled.
horn doesnt work, i put oem evo horns in and i might have switched the wires. not a big deal. it worked before the horn install.
Selling to buy an Evo.
Please text me 1408-876-0787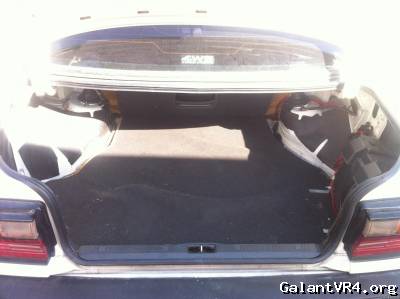 Last edited: