Joined

Oct 15, 2009
Messages

913
Location
Well most of you know I recently purchased 1411 from Mitsuturbo. After picking up 555 he just wasn't able to give 1411 the attention it needed to be restored. This is the first car I've ever bought that wasn't a running and driving car from the get go. The best thing I can say about that is that it allows me to get what parts I want from the beginning than change things out later on. I'm sure I will do that anyways but I'll have a stronger start. Mitsuturbo was gracious enough to allow me to keep the car at his house. This allowed me to have someone with a greater knowledge of these cars and gave me the space and tools I don't have at my apartment. So with that I began the slow process of gathering all the parts to build and rebuild her. Mind you she is a rolling chassis. Very soon I will have the large components together to be able to put the engine and trans in. Thanks to DSMguy for that.
We'll toss in some pictures now to keep your attention for you ADHD people and old timers. /ubbthreads/images/graemlins/grin.gif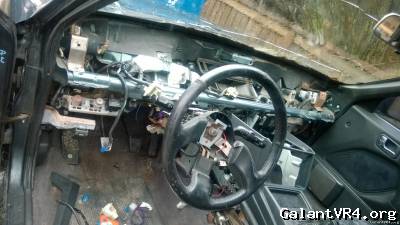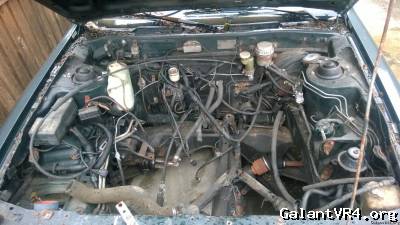 How she sat when I saw her during the day light hours. Not good but definitely not the worst I've seen. The interior is all there just thrown in the back seat and trunk. /ubbthreads/images/graemlins/idea.gif
Currently I have the engine I got from DSMguy torn down and awaiting the parts I need to get the head rebuilt and new cams installed. Once thats together the engine will be reassembled with new gaskets, timing belt, and ARP head studs. Should be picking up the transmission and transfer case in the next two weeks. Than all I need is clutch/flywheel and new motor mounts and it will be placed in the car.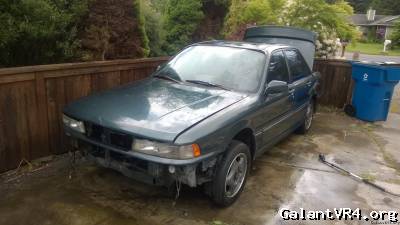 This is how she looks now after giving her a good wash outside. The inside has to wait as I need to replace the front windshield as it's cracked. Once that's done, it will be cleaned and put back together.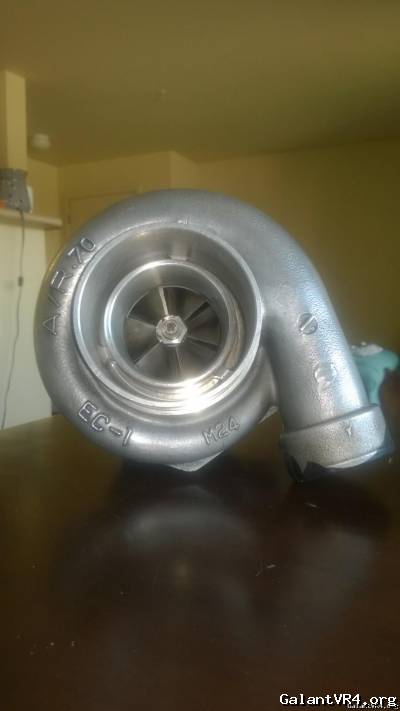 Very excited to throw this in and see how she does. If it's anything like Mitsuturbo's car, I'm in for some fun times. It is an FP3065 that I got from another member of this board.
The current parts list for the car is as follows:
FP3065 turbo
Synapse Engineering DV
HKS throttle body elbow
Stillen FPR
HKS Cam gears
Evo MAF with 1g to evo harness
fuel labs fuel filter (bolt on)
Super tech valve standard size
HKS 272 cams
ECMlink V3 lite for now (will upgrade if I go to SD.)
Uncut GVR4 front bumper cover.
Still got a lot more items to buy for the car but the next things to get are:
Windshield
BC springs and retainers
ACT 2600 clutch
ACT street lite flywheel
VRSF short route FMIC
1250cc injectors
FP 4" intake with recirc (Mitsuturbo will probably tell me to fab one)
Solid front motor mount with new OEM rear and side mounts
Tune in next time, same bat time, same bat channel.