Ok I here it goes, I don't know what to do with it lol, I just bought a new race talon shell so the galant has to go. It can be sold all together or as a shell.
If it sells as a shell, it will come with 4 corner slicks/wheels, sumped oem fuel tank, 2 seats, dash, big brakes, ss brake lines, and the rest its striped out, the car was registered and insured this way and was driven on the street.
If you buy it the way it sits it will go low 9's, maybe around 9.20s range, and that would make it the worlds fastest galant vr4.. I have changed few things and more boost since the car ran 9.58.
As of a price I have no clue. I guess I would sell the shell for $1500 and car all together $13k
video of the car.
click
If someone if interested call me I don't have time to list all the stuff the car has on it.
(860)806-0292.
Raif
Here are some pics and few more pics of the car.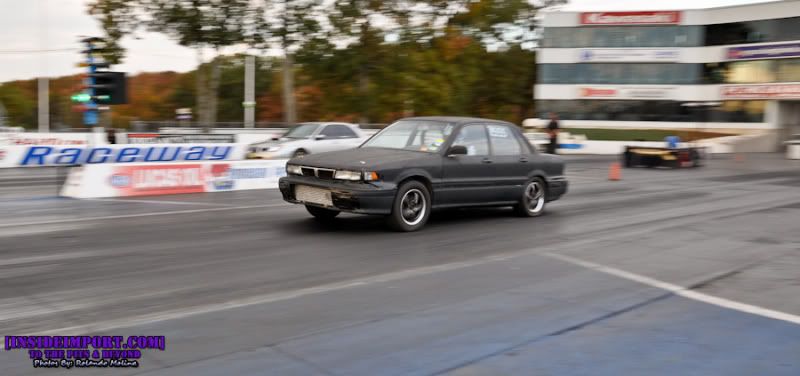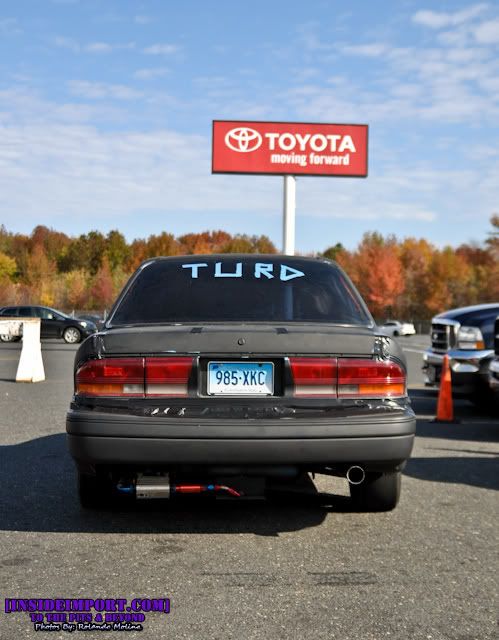 More videos.
click
click
click
I was on the brakes almost every pass. The first pass the car was on low boost trying to get it to run no faster than 10.00, since the cage is only good to 10.0.