Up for sale is the Oct. 2007 Issue of Modified Magazine staring the elusive agent ten-shifty-juan.
It is in immaculate condition. This one was never read, I have 2 copies. The other copy is in a sekrit vault, shhh.
I must put a :WARNING: with this item though. It has been known to attract members of the opposite sex.
Carry a copy of this in your back pocket and you will find yourself inundated with thexy bitches.
Even just the sent of this magazine will cause uncontrollable orgasms from the female persuasion.
add this to your sackrider starter kit today!
Note, I will be Shipping this in an antistatic bag to protect innocent postal workers from accidental fertilisation.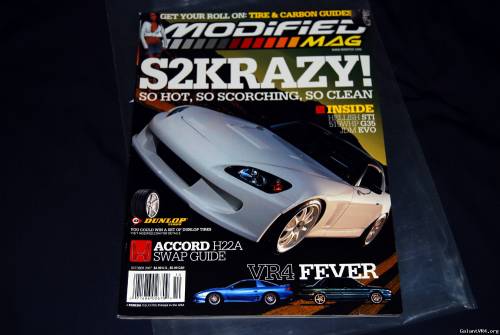 $25 + Shipping
I steal your scans, okay mork?