This is probably crazy but I REALLY REALLY REALLY want a white Galant. I have two running and decently modified green 91's that I would like to trade for a VERY nice white VR-4, 91 or 92. The only thing I can think this would be good for is if you love to build these car's up and you just finished a white one and you're looking for another project, or two.

The white car must be SUPER clean, zero rust, zero dings. A JDM front end is a huge plus. Car must have a nice front mount intercooler and EVO16G to 20G sized turbo. I could deal with a FPgreen or 3052 but a red and or anything not with a mitsu hotside is out of the question. 2G or 3G MAS. 264 cams are preferred, maybe 272's, no stockers. A properly working Cyclone intake mani setup would be a huge selling point. 4 bolt rear with no AWS is a must. ABS removed is almost a must. Super clean interior is also a must. Tasteful mods only. A nice aftermarket wheel and 2G or EVO shift knob would be perfect. I know its kind of a long shot but I figured it's worth a try before I go and rip both my cars apart.
#799
210K miles on the chassis but less on the motor. Drives VERY solid for having the mileage it does. No sunroof. Slight rust on the lip of the hood but that's it. Paint faded on roof and trunk. Slight dings and dents, nothing major. Evo16G w/ Evo mani and o2. ETS frount mount with Maf-t in blow through config. Poly motor mounts, rebuilt trans (not sure who but it shifts like butter) stock clutch, stock fuel system. AGX's on AWD DSM springs on all four corners. Stainless steel clutch line and brake lines. 17" Motegi wheels. 3" stainless CM exhaust, only problem the previous owner didn't clamp the catback together and the rear part, from the pumpkin back, fell off on the way home and got destroyed. 1G shifter base and boot. Broken A-pillar with dual gauge pod. Boost and blinky A/F. Front seats a little ripped but back seats are perfect. Probably more just ask.
#1799
150K miles on chassis and same on motor. Sunroof that works and doesn't leak. Slight rust spot on roof where the windshield is. Everything else is clean. It's been resprayed and has a salvage title but drives fine. It's my daily right now. 2G maf with "custom" cold air set-up. Evo16G w/ Evo mani and o2. 3" stainless CM exhaust, this one's complete.

Front mount setup with good sized core. 550 injectors and Cozmo fuel pump. Nice Rockford speakers in all locations and a pioneer sub with an Alpine deck and Alpine 12 disk changer. AGX's with stock springs. 17" Konig wheels. No power steering. Front seats are perfect, back has ripped seams on top. I'm forgetting things so if anyone wants to know I'll double check everything.
Pics: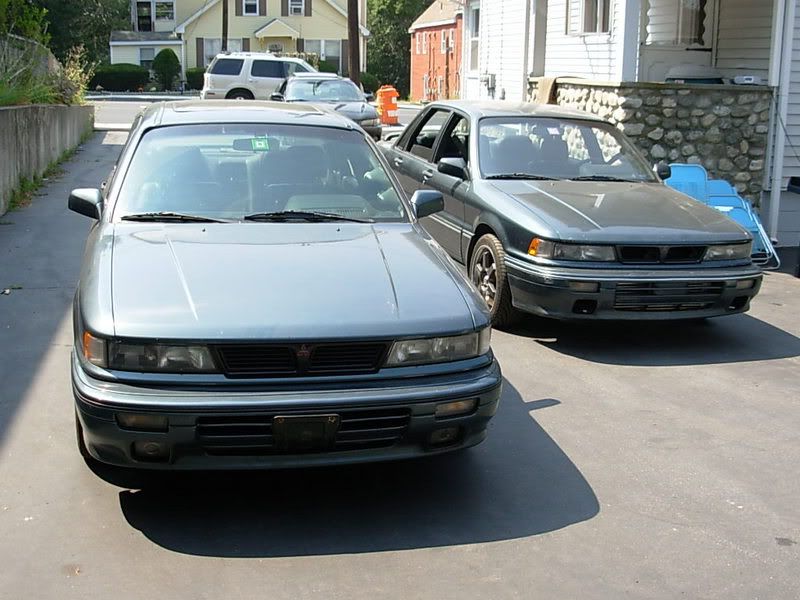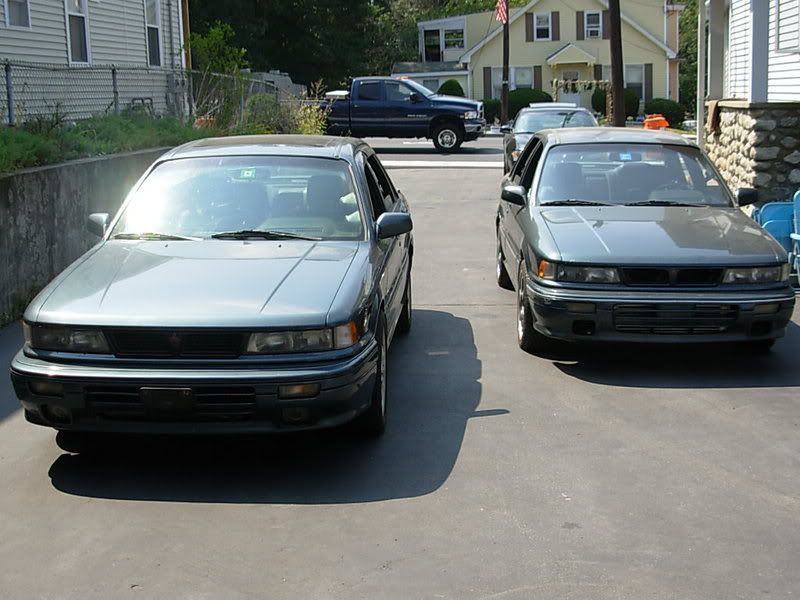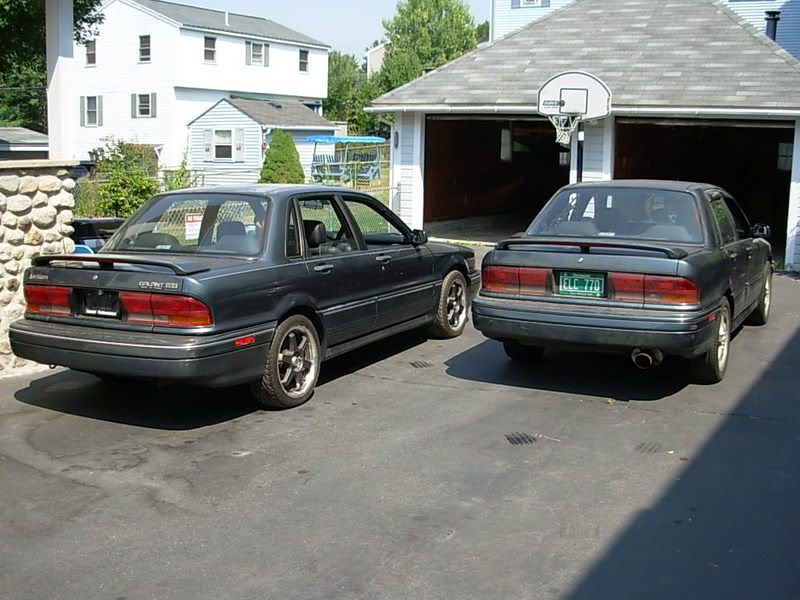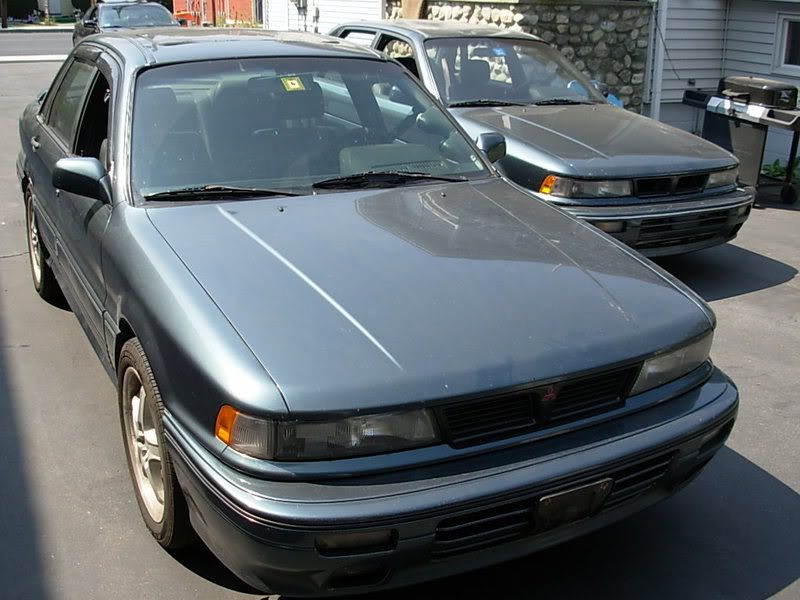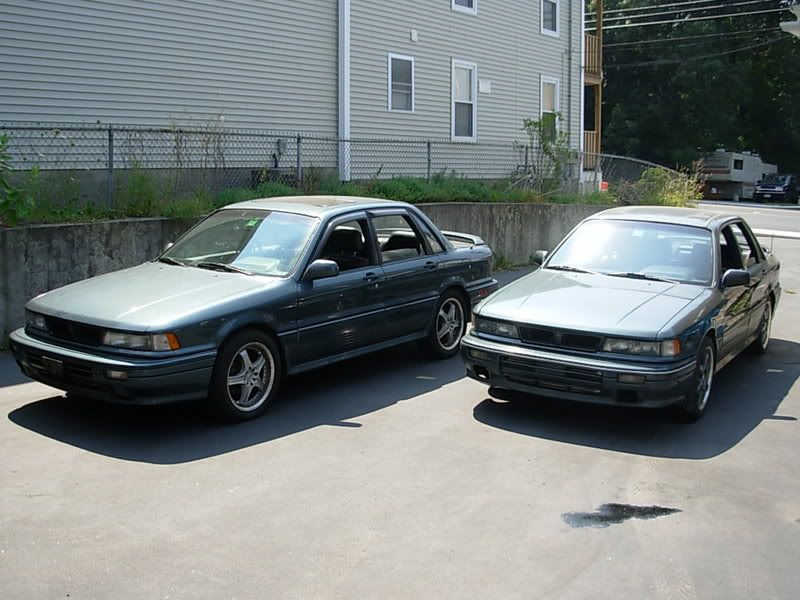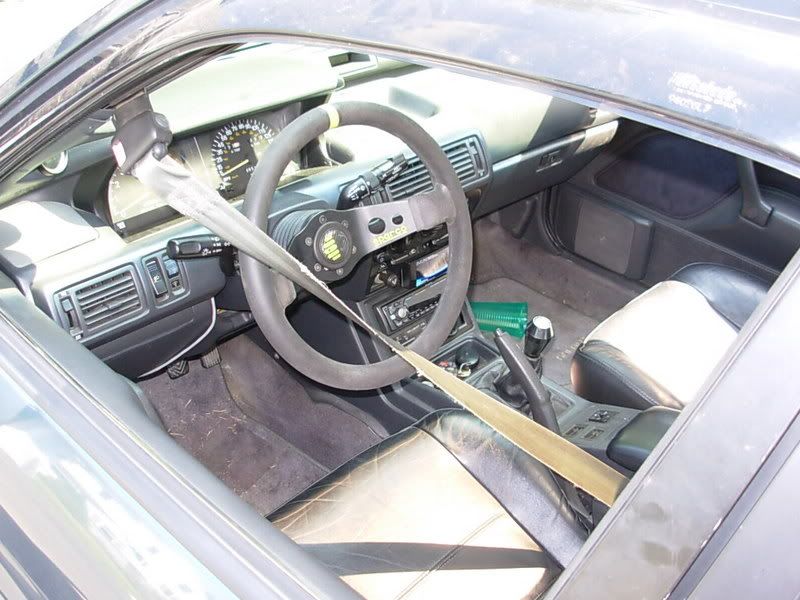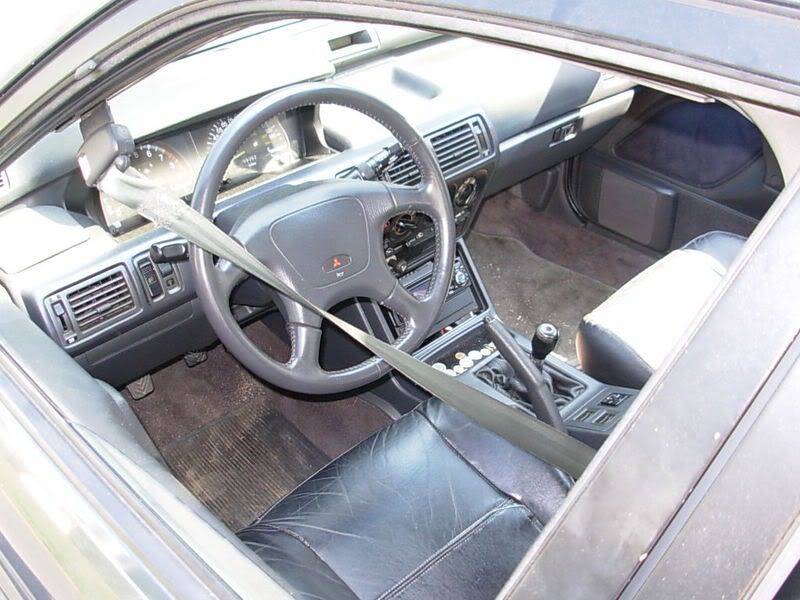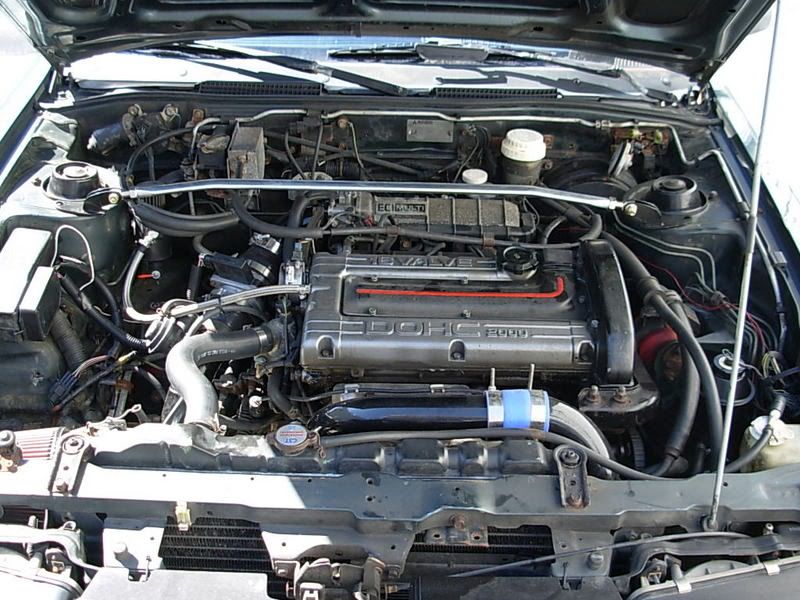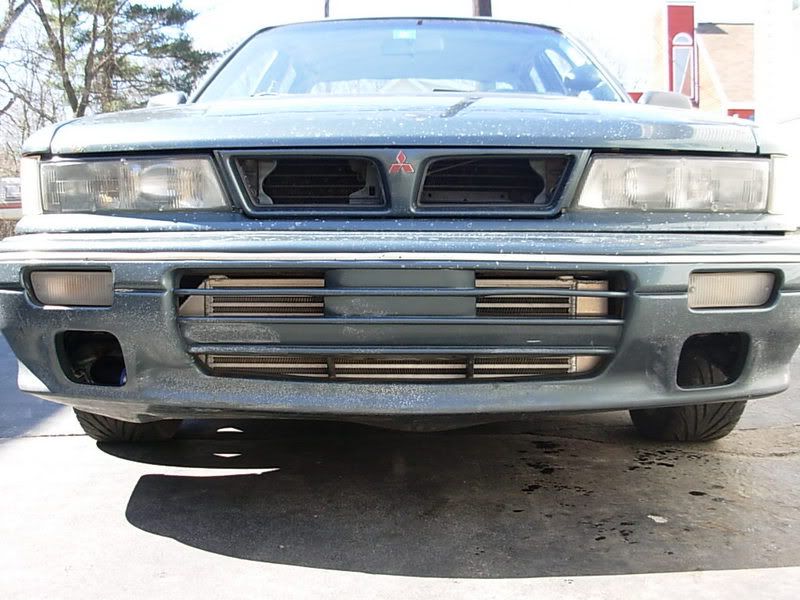 No rhyme or reason to the picture order.
Is this even a feasible idea or am I just crazy? Let me know what you got!