So on April 14th I got my self another Galant VR4. It's 152/1000. Can't find any info in the boards about the car though.
My buddy was at work one day and someone backed into him and crunched the rear a bit and pushed it into a concrete pillar. It already had a salvage title, but it was due to the old man that owned it sent it to the junk yard because 2nd gear had blown it's self apart. It's a KG and has working R12 in it.
Currently it runs and drives good and the damage isn't bad. I plan to do an EVO8/9 upgrade(injectors, fuel pump, maf, intercooler, stock frame larger turbo like 16g, 2.5" exhaust with a large resionator, vibrant muffler and a burnt chip to accommodate), replace bushings and suspension parts that are needed and just daily it.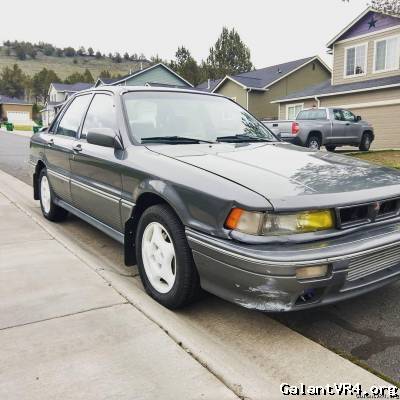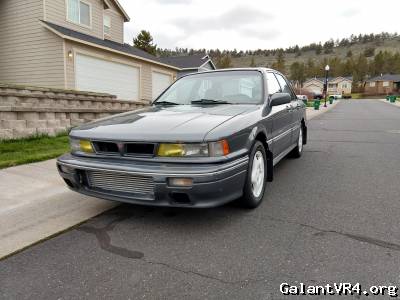 Car is a little ruff and def needs lots of things replaced. So far I've done a rad, thermostat, oil pan, driveshaft, exhaust, shifter bushing, vacuum lines and ISC. I'll be doing suspension, driver half shaft and axle, knock sensor and a few other little things tonight.