I have a bunch of interior spares available. All parts still available in this thread are now FREE. You pay shipping only. IM with your request and we can figure out shipping.
Under cover
LH lower dash screw cover (has one broken tab)
Duct and vent
Column cover top and bottom both: $25 shipped SOLD.
Console side trim: $17 shipped for 1, $28 for both SOLD.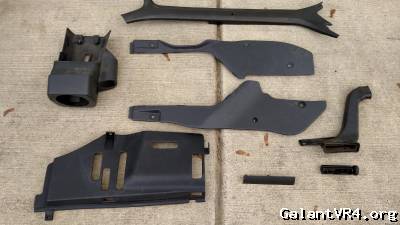 B-pillar trim, Will separate as desired. Tops of lower have a bit of fade which can possibly be fixed with a bit of heat.
RH still available, lower LH still available
UPPER LH BI-PILLAR TRIM SOLD
Thanks.