Hello again. I introduced myself in the newbie area I'm sure most of you have seen. I'm starting a slow rebuild for my gvr4. It will try to update as I go along or if I remember.
Picture of the car:
A shot of the engine bay: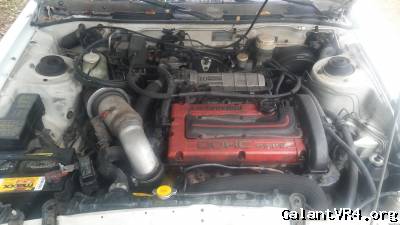 After getting a an hour to do some work before getting dark at 6pm, after getting the timing cover off I find this. I stopped for the night after finding this: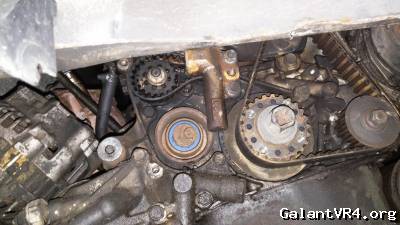 The next morning I got the head off and found this. Just my luck lol
After thanksgiving I'll be pulling the block and trans to start cleaning up the bay and other things I need to address. It will be a slow process on the car but I hope to bring her back to life. P/O said the car was his daily but she'll come back to life by next summer I hope.