Well in the middle of parting out my car, I came across a black on black gem of a Galant VR4.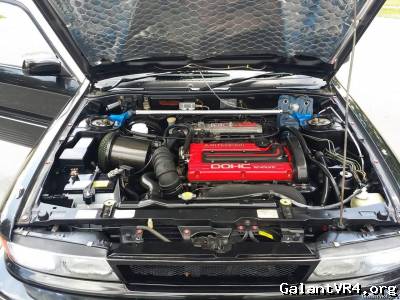 Needless to say I'm back in game with a near stock running example.
The mods that I care about are
-SSR SP1's (2 piece rims)
-Looks to be JIC front coilovers
-Rear struts are Bilstein's on lowing springs
-Old School HKS BOV
-Old School HKS intake
-Old School RalliArt shift knob.
My plans are to keep the car simple, and period correct, clean up some of the rough areas and just enjoy it.