My name is Ryan, the owner of 303/2000. I've finally decided to start a build thread on 303 and keep it out of the Newbie section. I bought the car from Daenan in 2009 after making it through basic training and AIT. Have had several highs and lows and haven't been able to finish the car yet. Between being deployed to Iraq, being stationed in Hawaii and England (Can't complain about the locations and back-to-back overseas assignments). Need less to say most of my time has been spent away and travelling the world. The car has remained the only constant, I've gone through a handful of cars, two Corvette's, a turbo'd F-150, and now the owner of a ZX-10R. The G has been neglected and probably ran for half of the 6-7 years since I've owned it but I am making this a #1 priority and plan on finishing by the end of 2015.
Bought the car with quite a bit already done to it including an auto swap. First a few of my favorites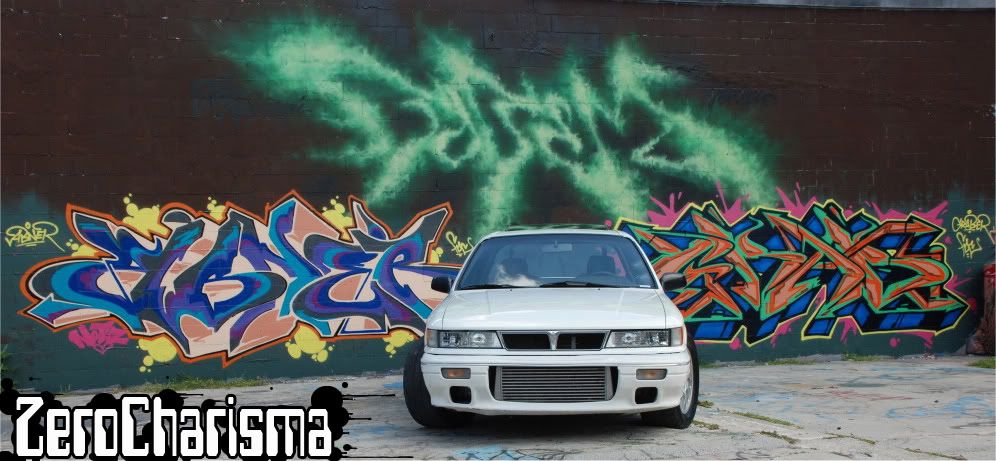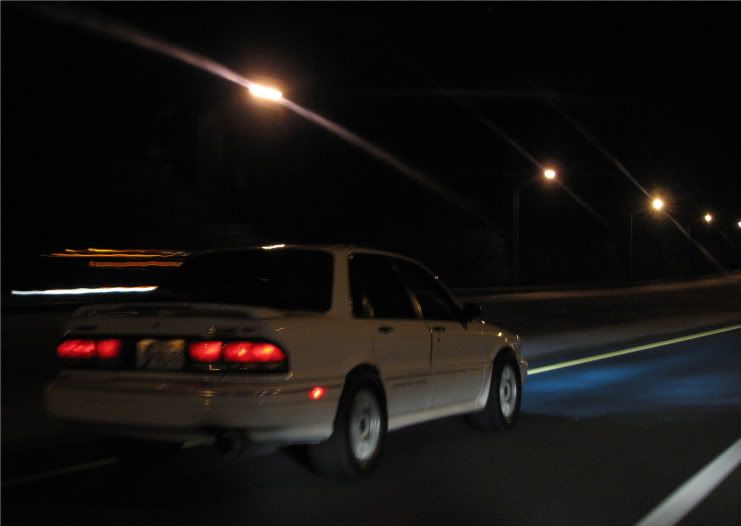 First time on the dyno, very baseline tune and run from 3rd gear for whatever reason...put down in mid 300's. Not too bad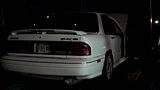 Custom Garrett FMIC - Welds by Mike Vig at Real Street Performance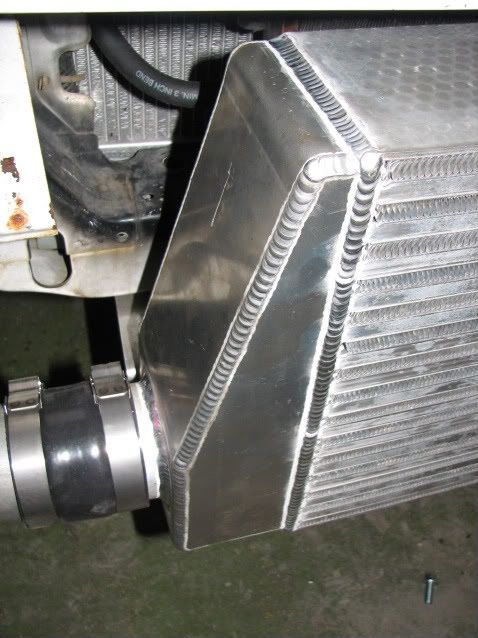 Charge pipes powdercoated wrinkle black
I have gone through 4-5 throttle bodies mostly due to weak throttle body shafts but this one seems to be holding up well. One of them lost a screw from the shaft and nearly sucked into the engine but was lodged on the lip of one of the runners on the Magnus SMIM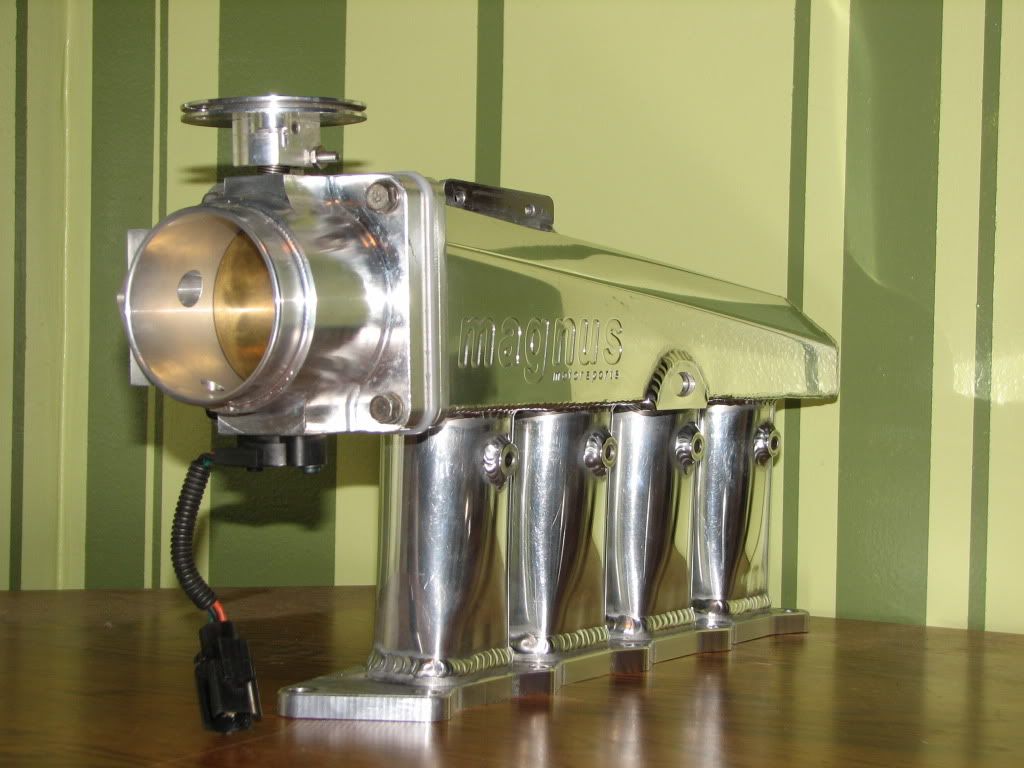 Replaced slicks with new KDW BFG Tires and lowered a bit
Got rid of the Honda half radiator for this slick tucked Scirocco Radiator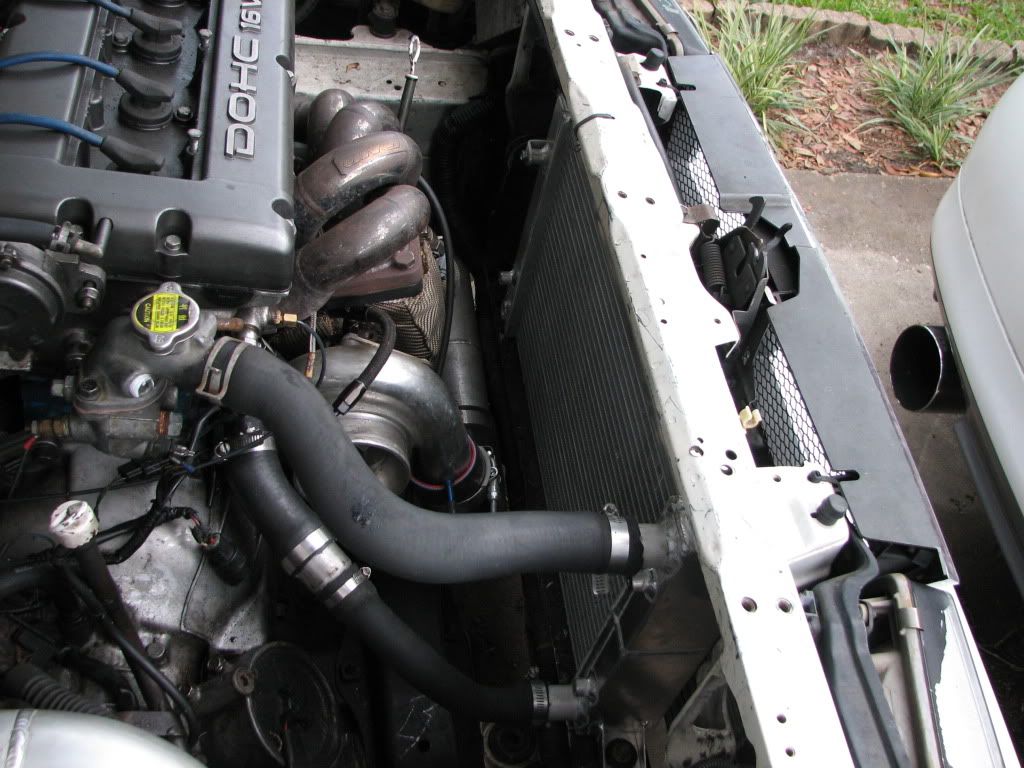 Temporary fitment of the 15 Gallon Fuel Cell
-10 Feed lines and -6 Return line
Other toys
Finally got a bath - Most recent and my brothers D-50 begging for a swap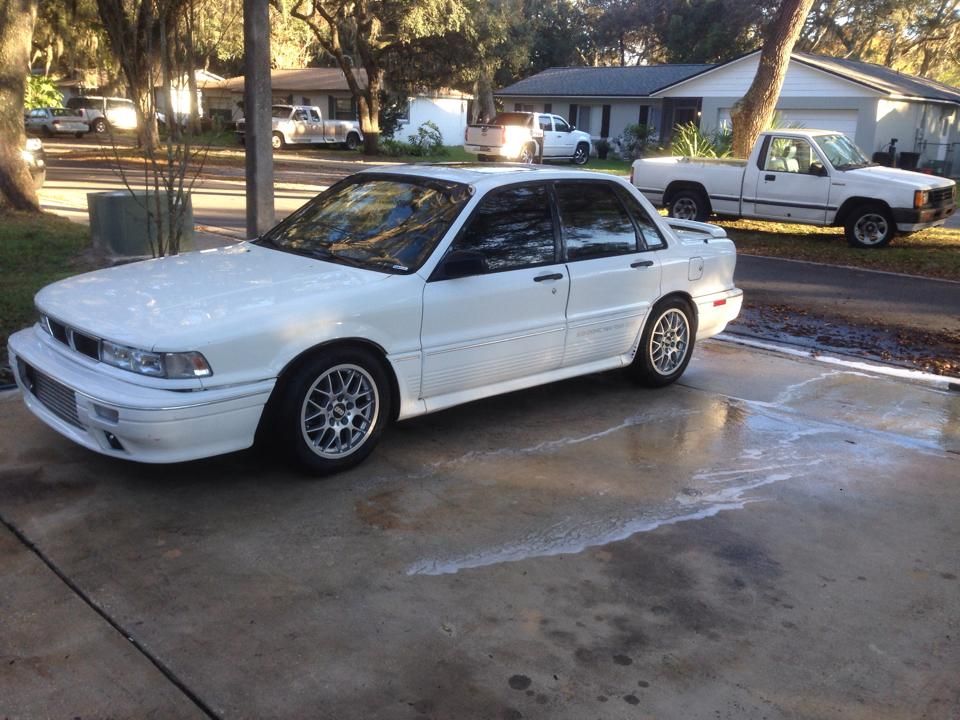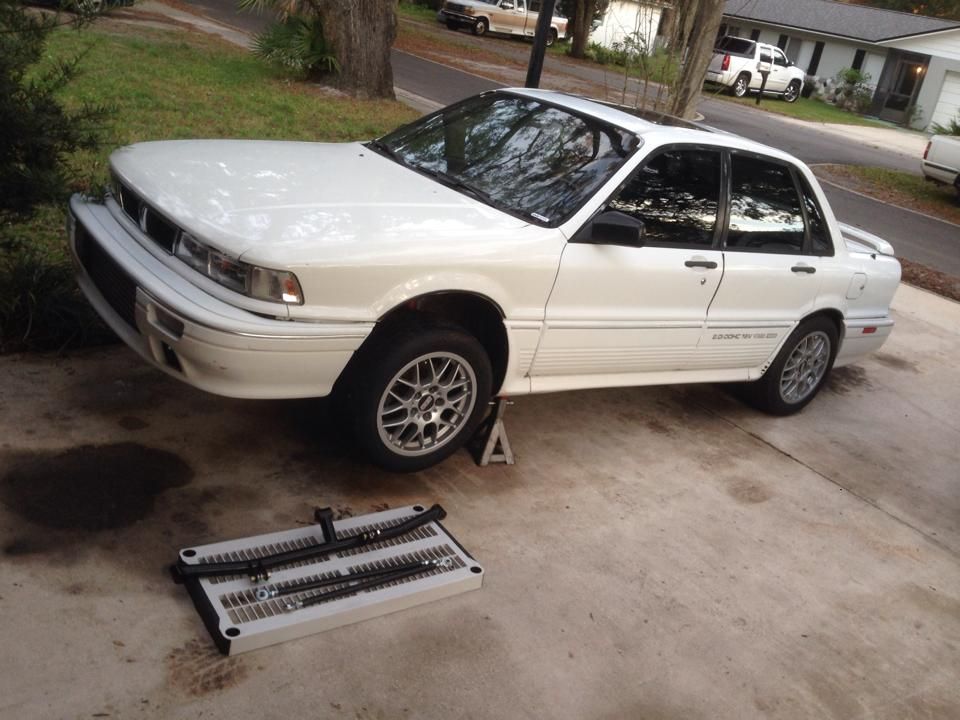 Coming soon:
The Series 1 ECU (AEM) that came with the car finally took a dump and decided to replace it with the Infinity 6. Haven't been able to find another DSM or Galant with one. Should be quite an experience, received in the mail yesterday. Just waiting on the jumper harness and CAS disc.
Ordered the Works Bell quick release, steering wheel, and paddle shifters similar to the image below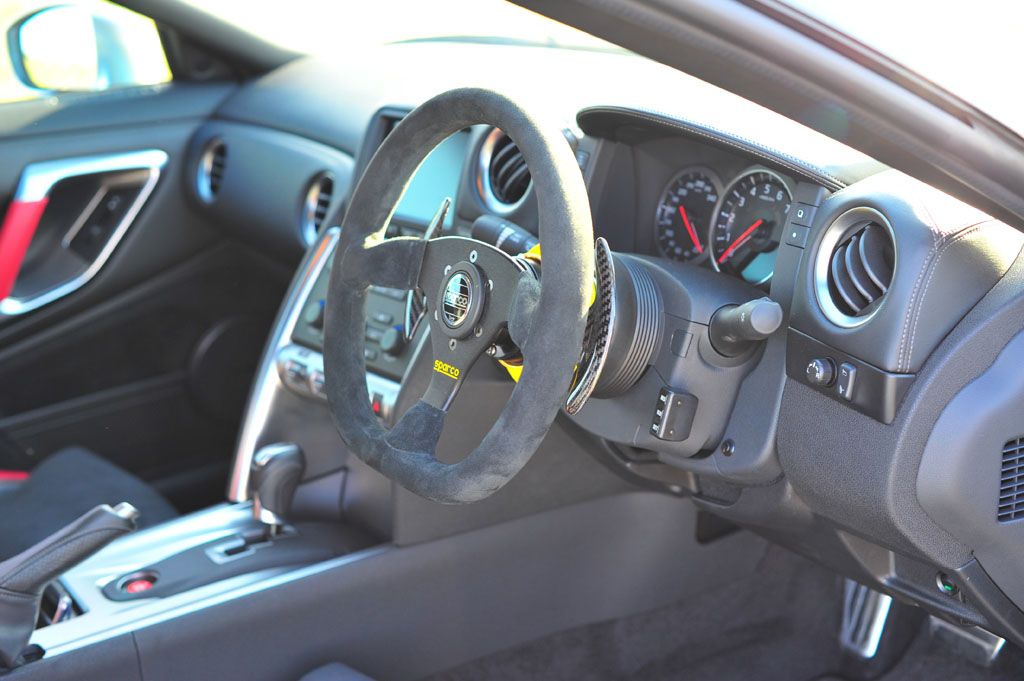 When the car is on the street again it will finally get a dialed in tune by Jay at RSP, and a long overdue wire tuck from wire-worx.