After ~8 years of ownership and 7+ years of membership

I finally... made a members showcase. Enjoy.
Click below to watch.
380/1000
Umami Video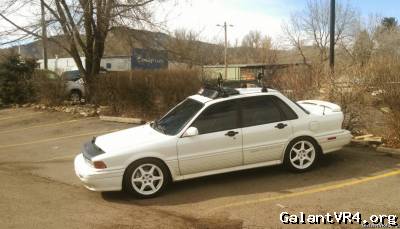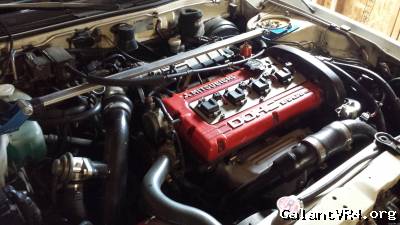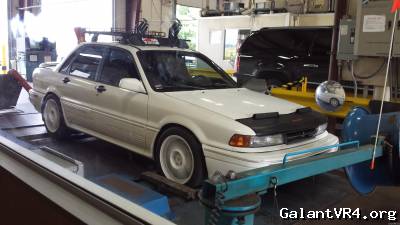 Engine:
ECMlink Full V.3 w/ Custom tune "15 psi" - Harvey @ The Boost creep LTD. in Longmont, CO
Stock long block
272/272 Crower Cams
3g lifters
Autometer Fuel pressure gauge
Buscher AFPR
Walbro 255 fuel pump (re-wired)
660cc injectors
C&R E39A specific Aluminum Radiator
2g "609" MAF & plug adaper
2g throttle body elbow
Hard intercooler piping 2-1/4"
Front mount - unidentified OEM MMC
B16g (ported and clipped)
Curtisco COP setup
Balance shafts removed
Evo III ported Manifold & O2 Housing
2G heat shields
Greddy Cast 2g/Evo III Intake Pipe
K&N cone filter
CMPE 3" Mandrel SS Dual tip Cat Back
1g 90' oil filter housing
Genuine RALLI///ART Radiator Cap & reservoir cover
Evo 8 "Mobil1" Oil Cap
Driveline/Suspension:
Jacks 1.1 Rebuilt Transmission
Spec 2+ Clutch
SS Clutch line
Brass Underhood Shifter bushings
Cusco FR & RR Strut bars
DSM 4-bolt "B23" LSD rear end conversion (retained 4WS)
Evo MR Bilstein suspension conversion "welded rear mounts"
Tein front camber plates
Espilar ASD Evo springs
3000gt VR-4 Sumitomo 4 pot Aluminum front calipers
RTM Racing 3000gt VR-4 Caliper Brackets
DSM 5-lug conversion
ABS disabled
Goodriche SS brake lines
94 Mustang Cobra 13" Hawk Performance® Quiet Slot™ front rotors
DSM rear 5 lug rotors
Prothane pro poly. 1g bushings
Whiteline rear 26mm adj. rear swaybar
BOOSTX subframe & mustache bushings
Evo VIII Enkeis - Powder coated white
Michelin Pilot Sport A/S 3 - 235/45/17
H&R 5mm rear spacers
ARP extended wheel studs
Toyota open ended lug nuts
Interior:
Alpine Bluetooth Deck (no CD player)
AEM Wideband gauge
AEM Tru Boost gauge
AEM Water Temp gauge
HKS type-O Turbo timer/Voltometer
MOMO HUB and steering wheel
Complete Manual seatbelt conversion
Custom machined door locks - anodized black
89' "lightweight" underdash and glovebox conversion
Passenger underseat storage
Genuine Super Vr-4 Head rests
Turboflanagan "custom" embroidered Floor mats
Curtisco short shifter (better than JNZ)
Delrin shift knob
Shifter extension
Brass Shifter bushings
1g leather shift boot
ECO/PWR switch
E33A foglight/switch delete
Relocated trunk mounted "Red Top" Optima
Moroso Battery box
Exterior:
Genuine JDM side decals
Manual Antenna conversion w/ pepboys "Stubby"
removed fog lights/brackets
JDM fuel Door
JDM Door Handle protectors
AMG Corner lights
Eterna "Fulltime 4WD" Grille
Mitsubishi accessories "NOS" USDM full Bra
JDM OEM GTO/3000gt rear MMC decal
2007 OEM Galant Ralliart decal
Thule Roof Rack
OEM rear mudflaps
Back in the day: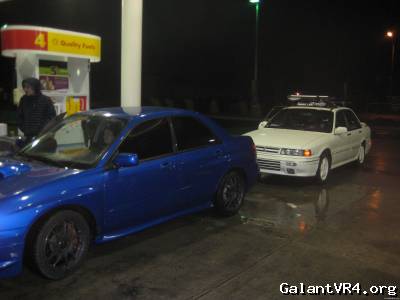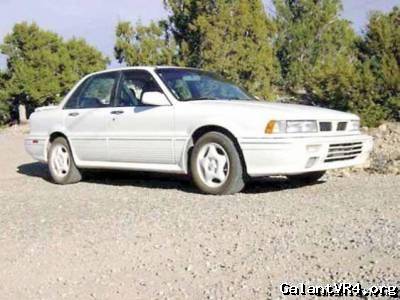 Special Thanks to:
Joseph Pope AKA "Ask the Pope"
Brody @ SpeedLab in the Burque
Harvey "The Boost Creep"
Mike O. from ABQ-DSM & the.ORG