ENGINE:
2.3L
OEM Evo IX Kevlar Timing Belt
Supertech .5mm OS Undercut Nitrided stainless valves
SI Guides
3g Lifters
GSC 5041 beehive valvesprings, Ti retainers
Kelford 272 camshafts
OEM 100mm 4g64 crankshaft
Mahle 4032 Forged pistons (3.385") with pins/rings @ 9:1 CR
Eagle H-beam Rods
ARP Mainstuds
ACL Main & Rod bearings (std)
ARP Headstuds
Balance shaft eliminator w/spacer
OEM oil seals (except valve seals - GSC)
Nippon MLS HG
SCE and Mr Gasket copper exh mani gaskets
Unorthodox adj. Cam gears (degreed)
Unorthodox underdrive pulley
Prothane motor mounts
7g Power steering pump w/4 rib belt
TURBO/INTAKE/EXHAUST:
FP Race Exh. Mani
Magnus V3 Cast Intake Manifold
S90 70mm Throttle body - lower half delete
External IAC module (Infiniti I30 Evap port with Mits ISC servo)
Garrett 700177-13 GT3076r BB 60trim 59.83mm ind. 76mm exd.
FP30 Turbine housing
FP Stainless 2.5" O2 housing
XRP 20 Micron -4AN inline filter 704404FS20
-4AN oil supply line
-10AN oil return line
-6AN Turbo water lines
Tial MV-R wastegate
-4AN wastegate water supply lines
Megan Racing 3" downpipe
3" catalytic converter (not installed)
3" bullet muffler (took place of kitty)
3" catback
Spearco 2-120 FMIC (from MachV)
2.5" Short route stainless piping / T-bolt clamps / Turbosmart Couplers
Turbosmart Race Port 50mm BOV
Custom 4" aluminum intake pipe
K&N - metal top
FUEL:
JayRacing 340lph fuel pump
Fuelab 818 Fuel filter
-6AN Stainless fuel line from tank to Fuelab filter
Fuelab Mini AFPR and -6AN Russell hose/fittings
Filter to rail feed line -6AN Russell hose/fittings
FIC BlueMax 2150cc Injectors
FIC Fuel rail
Fuelab 535 Pressure regulator
Non Cruise throttle cable
MANAGEMENT/ELECTRONICS:
ECMlink V3
GM IAT
4 bar MAP
ECMTuning SD cable
Blitz SBC-iD URAS Edition
Blitz Power Meter-iD URAS Edition
Blitz DC-II turbo timer
Apexi EL 1200°c EGT
AEM 100psi FP sender (to Blitz SBC-iD)
AEM 150psi OP sender (to Blitz SBC-iD)
Innovate LC1 WBo2 w/blue digital gauge
BREATHER:
*SEALED SYSTEM*
Hal Landry spec -10AN Breather Oil cap
-10AN Icore Progold breather lines
Moroso oil separator/breather tank
-10AN slashcut bulkhead fitting in intake pipe
-6AN oil return to back of block
Almost new factory valve cover (PO pd over $350 for this in 2009)
COOLING:
90 OFH w/M16x1.5 to AN-8 Adapters
90 Oil cooler w/-8AN Icore Progold lines and fittings
AFCO Scirocco 80107n race radiator
Silicone radiator hoses (samco)
Maradyne 13" puller fan
185° thermostat
New Aisin (oem) water pump
M16x1.5 to AN-6 adapter (water pipe)
M14x1.5 to AN-6 adapter (turbo water inlet)
AN-6 water inlet line. Stock mitsu banjo water return pipe.
2x Male AN-4 to 3/8" barb fittings (wastegate water supply adapters)
2x AN-4 Teflon/stainless lines W/Straight/90 ends (wastegate water supply)
BATTERY/ELECTRICAL:
JayRacing steel alternator relocation kit
New alternator
Optima yellowtop battery
Stinger 250a Circuit breaker (0AWG in/out)
KnuKonceptz 0awg +/- battery wires
NGK plug wires
Moroso battery box
Moroso 2 circuit battery switch
Moroso long battery lever kit
Single post battery/wiring junction block
DRIVETRAIN:
Jack's ultimate gearset, Evo3 1st, Double syncro 1-2-3-4, LSD insert, 4 spider center, Evo3 5th
ACT Flywheel
ACT 2600pp
Comp 6puck solid hub disc
OEM TOB
4 Bolt rear W/4WS
Stainless clutch flex line
Mitsuturbo 3000GT short shifter
Solid shifter cable mount bushings
Solid shifter cable bushings
JBR heavy cylinder shift knob (625 gram)
SUSPENSION/STEERING/BRAKES:
BC RM Series Inverted RAM Coilovers
5Zigen FN01R-c 17x8 ET35 wheels
Sparco Lap5 steering wheel
TechnaFit stainless brake lines
ABS Deleted
Whiteline 22mm front swaybar
Whiteline 26mm rear swaybar
Afco adjustable rear upper control arms
Moog ball joints and end links, front
OEM end links, rear
Energy urethane LCA bushings
New inner tie rods and boots (June 2014)
COSMETIC/COMFORT/CONVENIENCE:
Zaklee clear camgear cover
Eterna ZR4 Grill
OBX spark plug well cover
LoTek Dual A pillar pod
93 Headlights
91 (non chrome) deck lid trim
Clifford matrix 3.2x alarm w/remote start
Illuminated DSM ignition ring
White LED driver footwell lighting (these cars come with NO stock footwell lighting)
Olds 98 horns.
How it sits currently...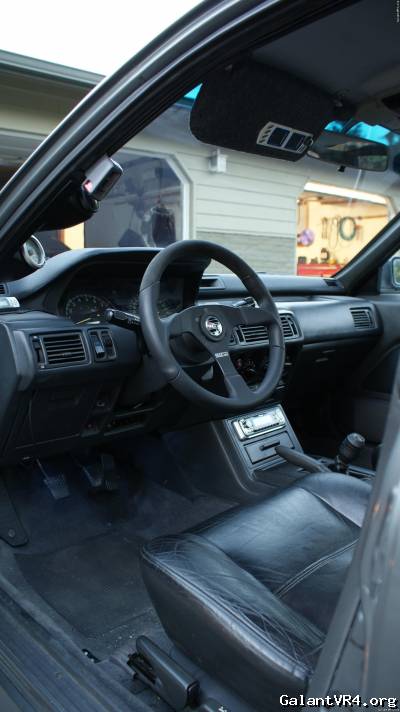 Here's what it looked like when it came home...
And during the teardown/cleanup process
And a few photos from 2014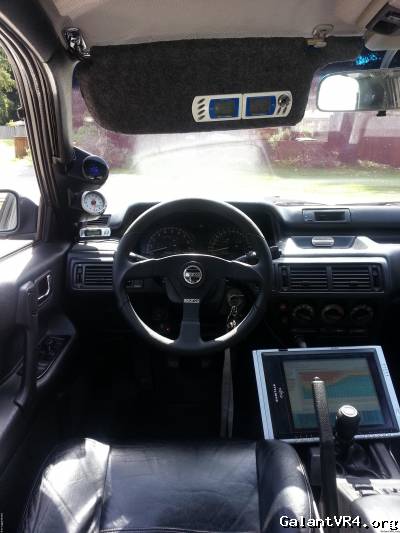 Some updated images.