The other morning I went out to my car to find the battery dead (0 deg morning). I've been daily driving it for over a year and haven't had too many issues. Once in a while the car would crank slow, but now it has a 2A-3.1A battery drain. I believe a normal value is somewhere around .05A. So every time I park I have to disconnect the battery.
Also, I can't jumpstart the car normally. I have to disconnect the battery, charge the battery up, and then reconnect it.
This is a winter/year round beater. It's mostly stock with a lot of equipment removed, and it's seen tons of salt and corrosion. It idle surges like crazy and I've noticed a weird whirring sound with the engine note.
So I removed everything from the main engine bay fusebox one at a time: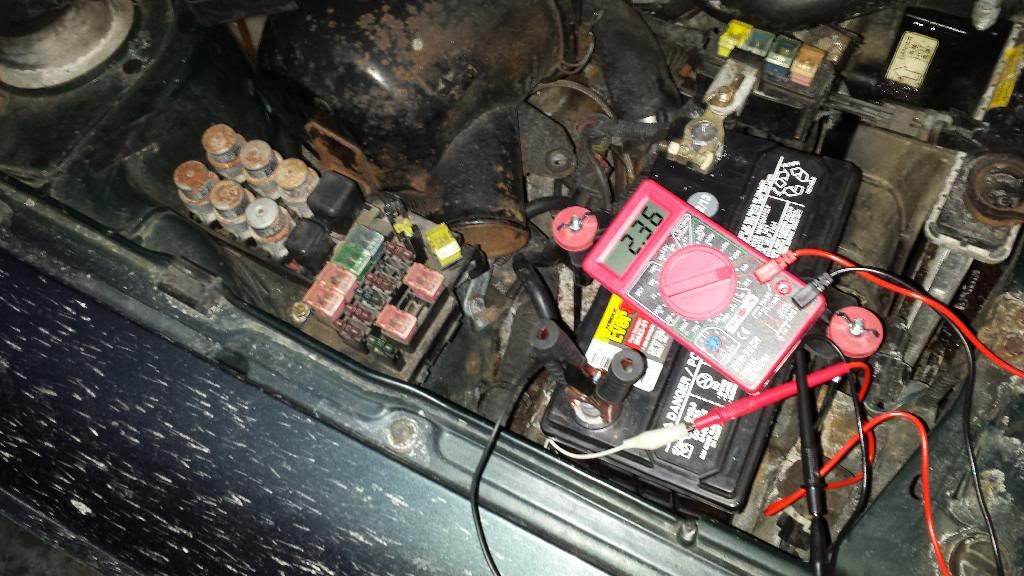 The only one I didn't remove was the yellow corner one. But none of it had any effect. I did the same for the cabin fusebox. Still nothing. I'm wondering about this one:
I was able to easily remove the one on the right, but I guess I have to take the box apart to get the others out. I'll do that next. I wouldn't think the ABS would cause a problem since I've removed the control unit in the trunk, the main hydraulic unit, and all wheel speed sensors.
Assuming that doesn't do anything, what's the next step? Disconnect the starter?