Well, instead of making a bunch of single threads with stuff I do, I just figured I'd compile them all here into a "build thread". I am usually doing something random to my cars.
Anyways, I have had this car for 2 weeks now, but so far on all of my off days it has rained

And it's already dark when I get home from work, so I really haven't had too much time to work on it. None the less I did recently acquire a bunch of spare parts to replace broken/worn/damaged pieces on my car. All of the parts I bought were from a fairly low milage 92 gvr4 that had sat/been in a shop for about 12-14 years. So thats a lot of wear and tear that the parts didn't see, and as a result were in pretty spectacular shape. Here is everything I got for a total of $350
92 wheels with almost "new" tread VERY slight rash on the very edge of ONE wheel and mint paint on all of them /$100
92 Style Grill /FREE
92 Tails /FREE with trunk
Trunk with great paint and spoiler (no fade like mine)/$40
Hood with great paint (no fade like mine)/$25
Complete front and rear seats (no tears like mine!)/$50
Really clean headlights (My drivers side had a rock chip)/$10
Mint foglights (one of mine was busted!)/$20
Mint rearview mirror (the border around mine was cracked and flaked off)/Free with dome light
Mint dome light cover (mine had burned to an orange color)/$10
Front bumper already cut for a big FMIC /FREE
Front filler panel /FREE
Mint dash with 43/1000 badge /$40
Mint center console lid *box deal
OEM radio (mine didn't work) *box deal
OEM radio bezel *box deal
OEM 14b turbo/manifold and aftermarket 2.5" o2 housing (I suspect mine is shot, havent checked yet) /$40
Mint Cowl panel (mine is solid rust)/$10
Set of turn signals *box deal
Set of wipers *box deal
Mint glove box *box deal
Spare Visors *box deal
Spare lower dash panel under steering wheel *box deal
3 of 4 window motors/regulators *box deal
Container box? *box deal (not sure where this goes and forgot to get a picture) The lid opens up sideways but it looks like it also tilts backwards to open up from somwhere else?
*BOX DEAL- right there at the end he threw a bunch of stuff in a box and said I gotta have $5 for that box right there, lol. I said OK! haha
I "cleaned" up a couple of these things real quick to check the condition, but a couple were left under 10 years worth of dust, haha. I actually kind of think that the amount of dust kept these parts nice lol. Also note, that the upper part of the rear seat isn't pictured, but I got it as well when I purchased the car originally.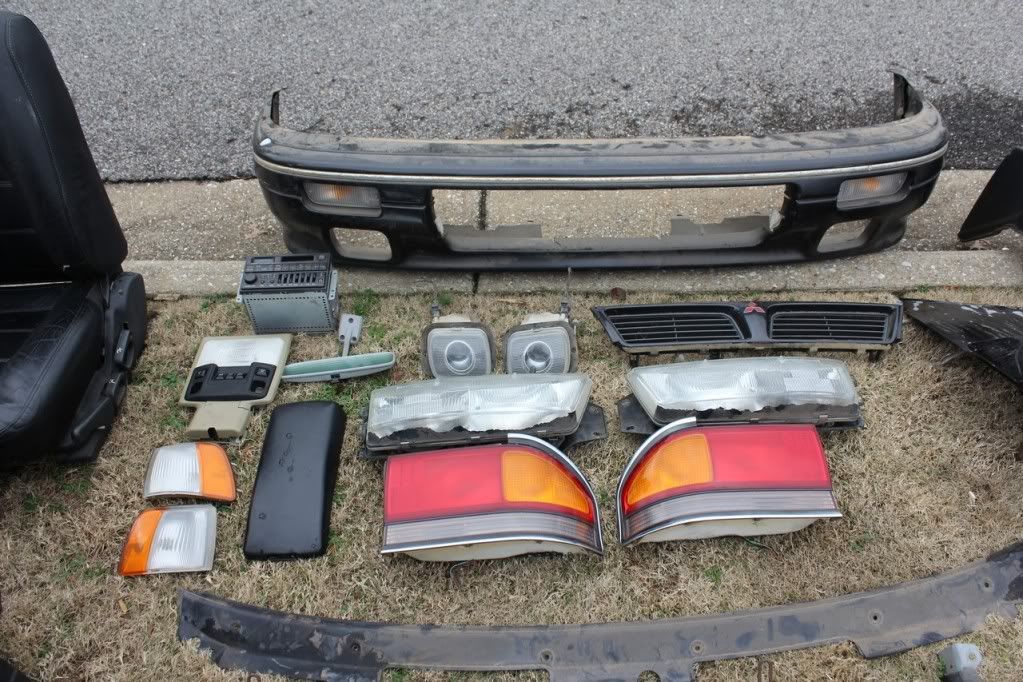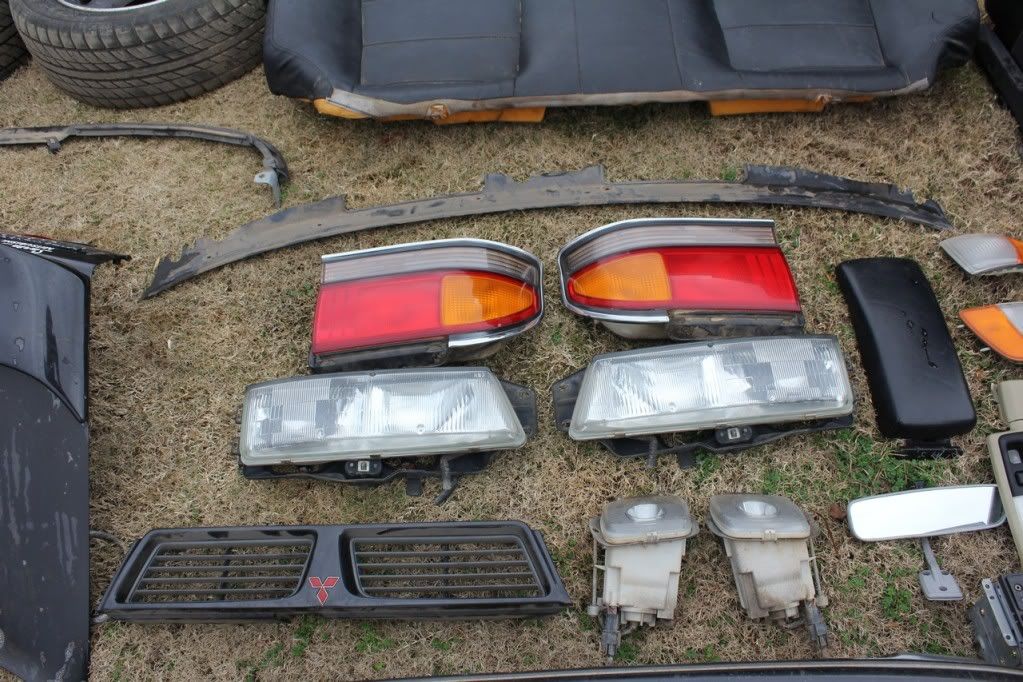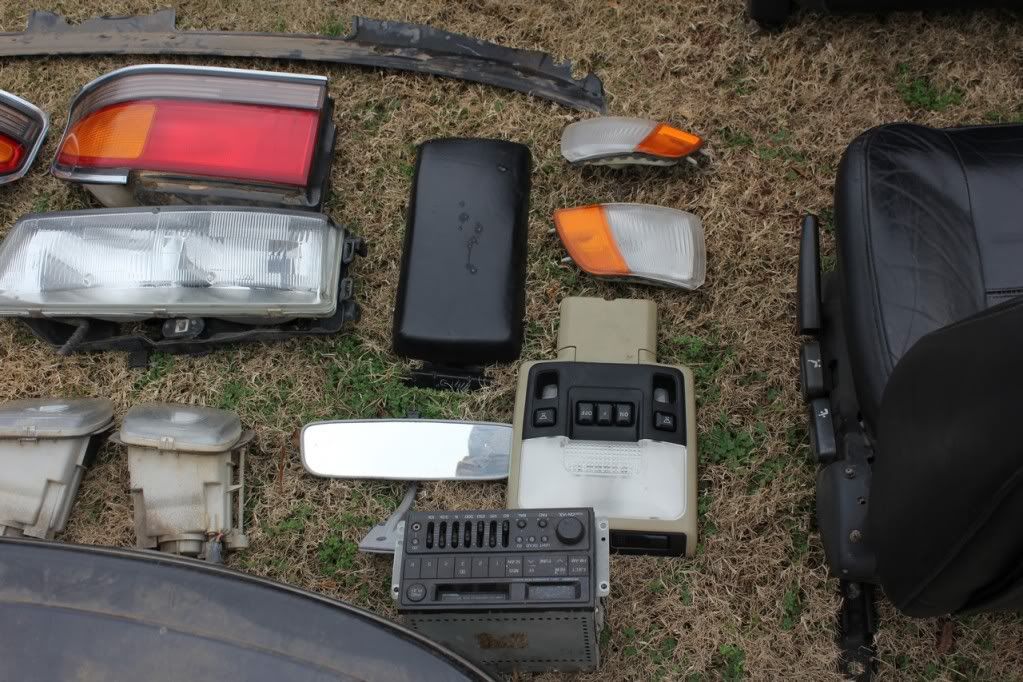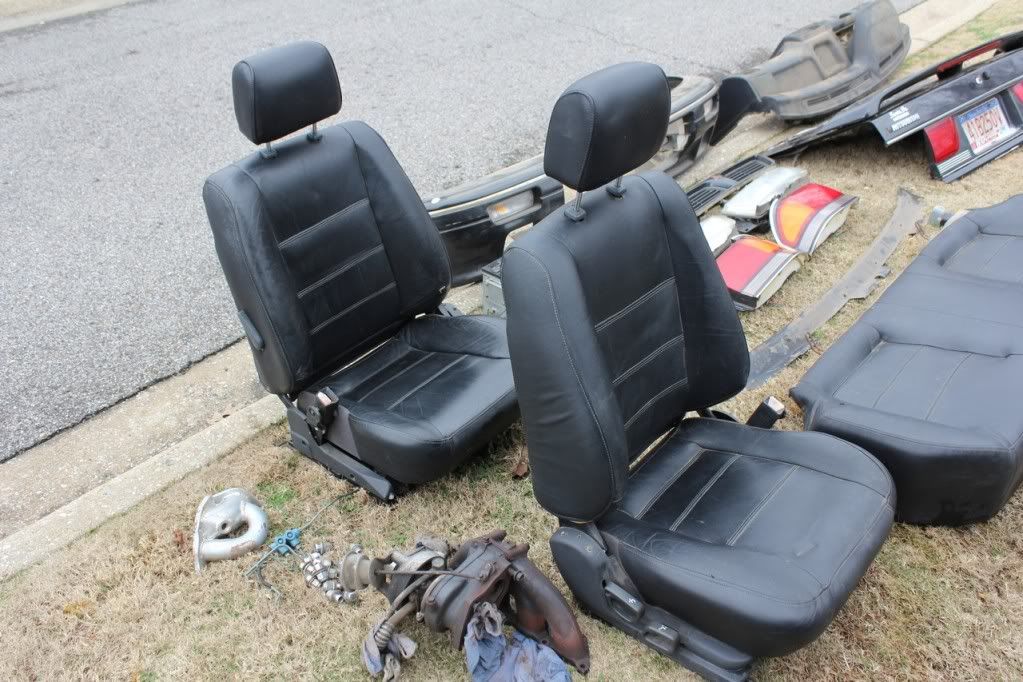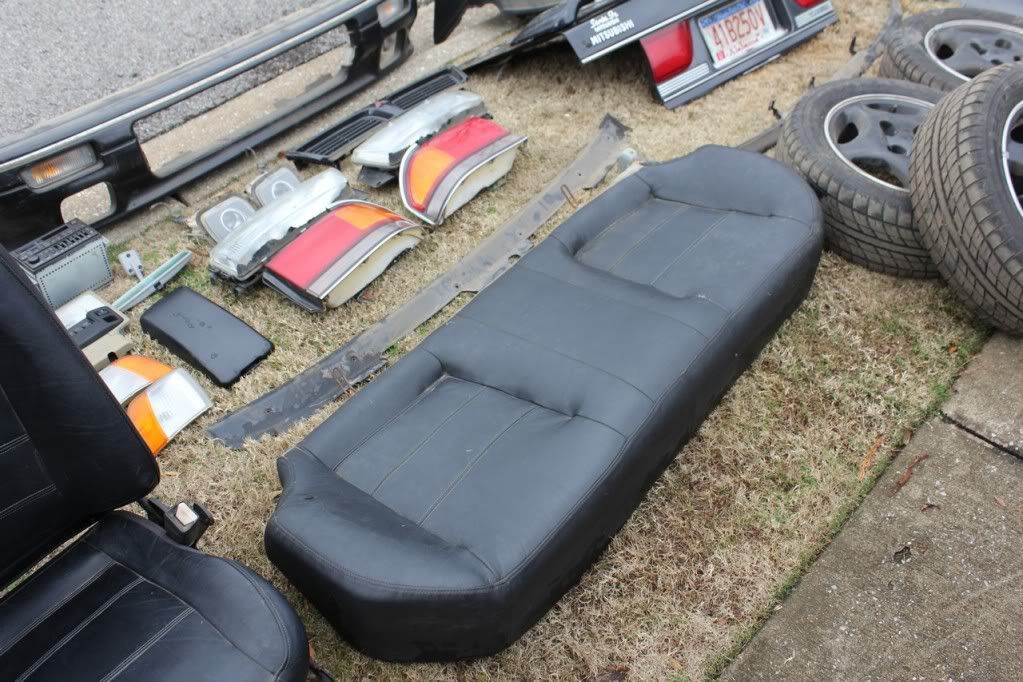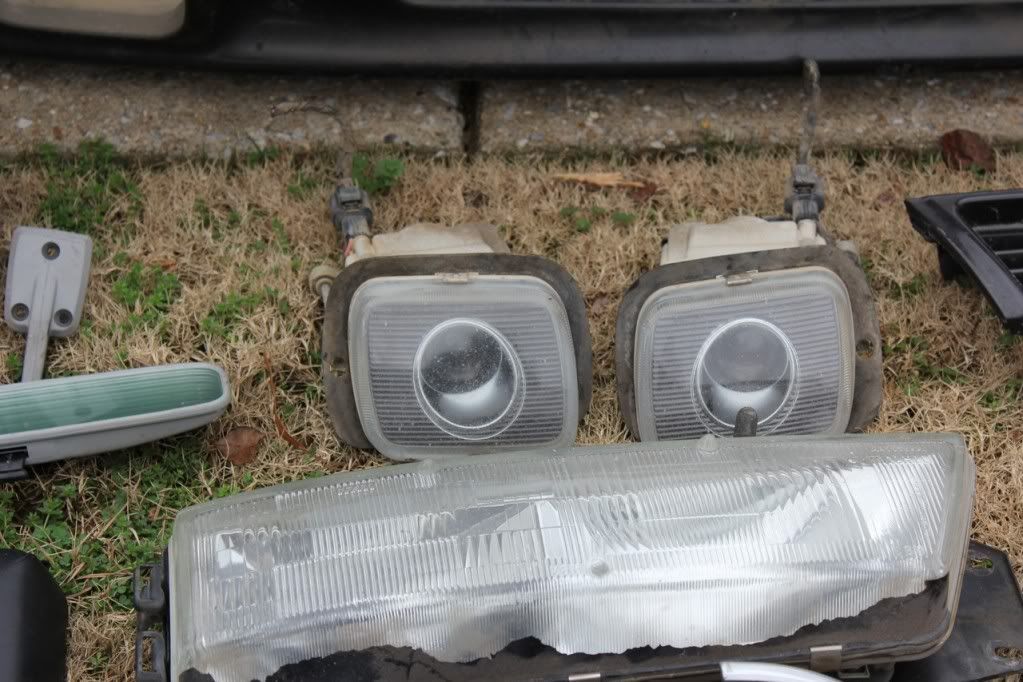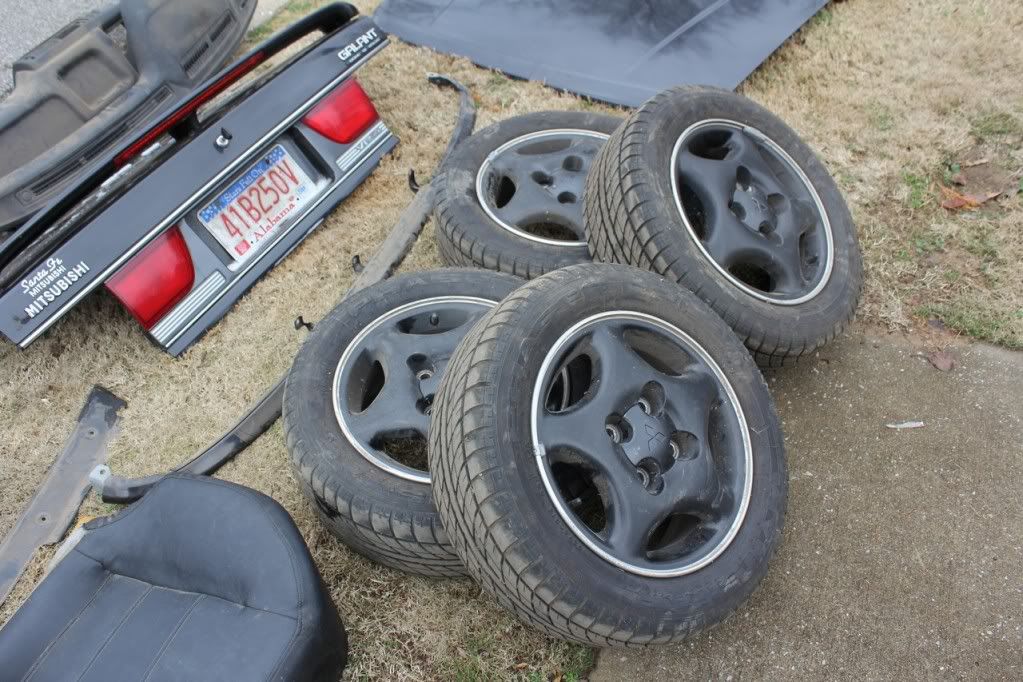 Here is what my car looked like when I first bought it.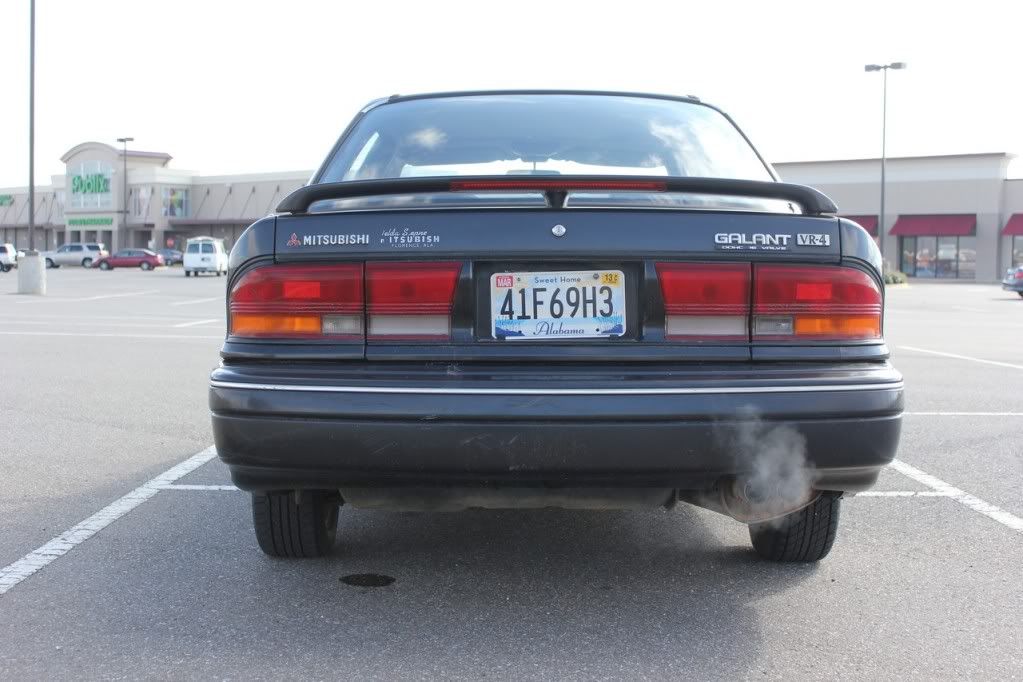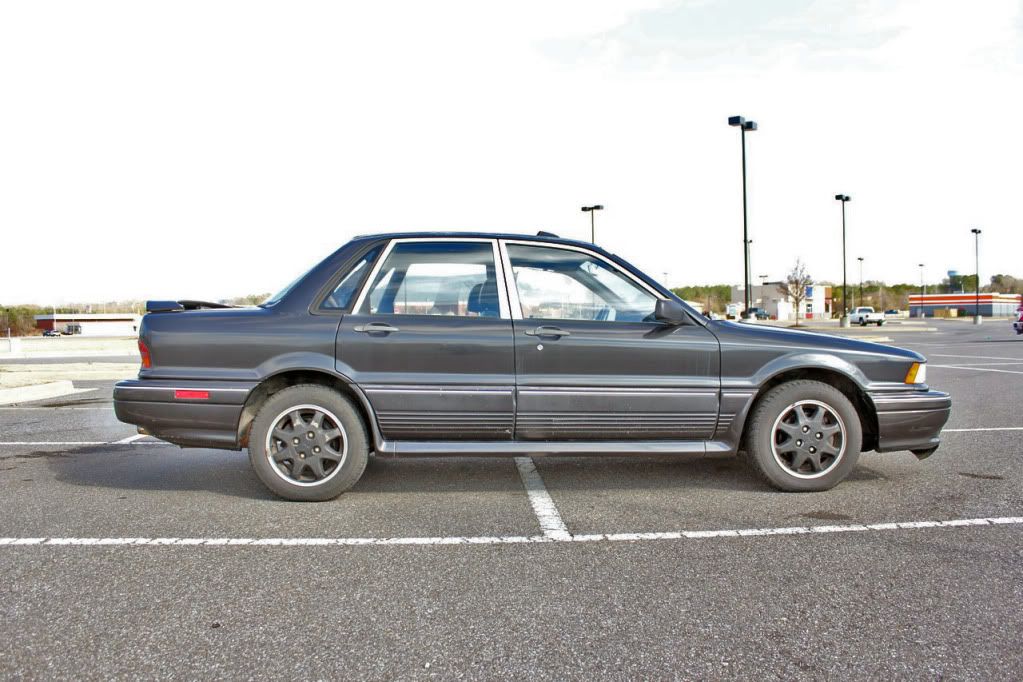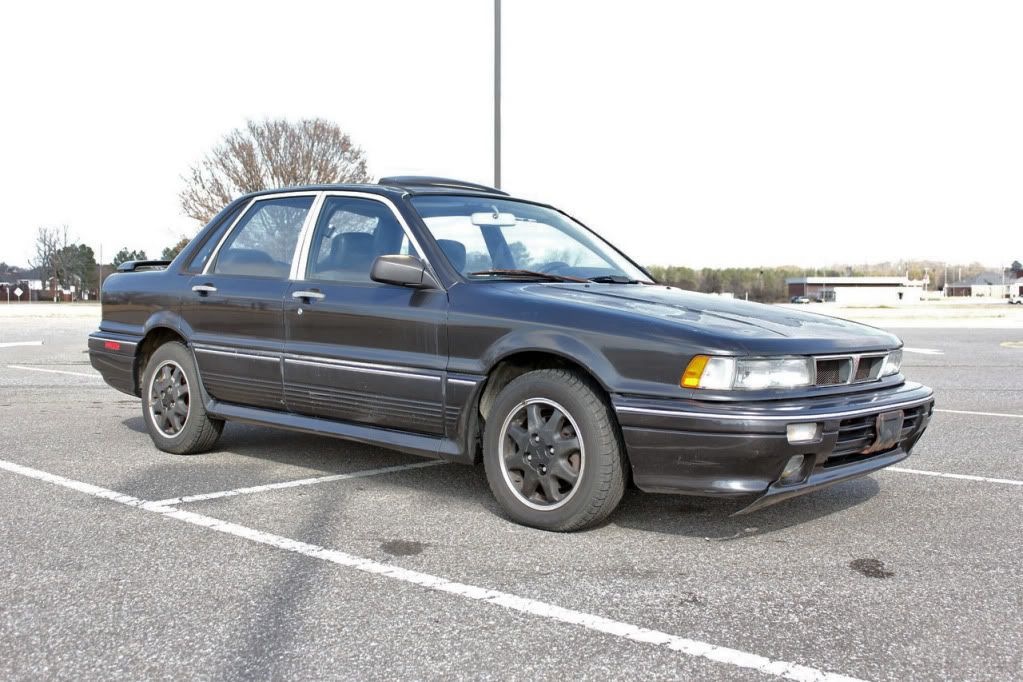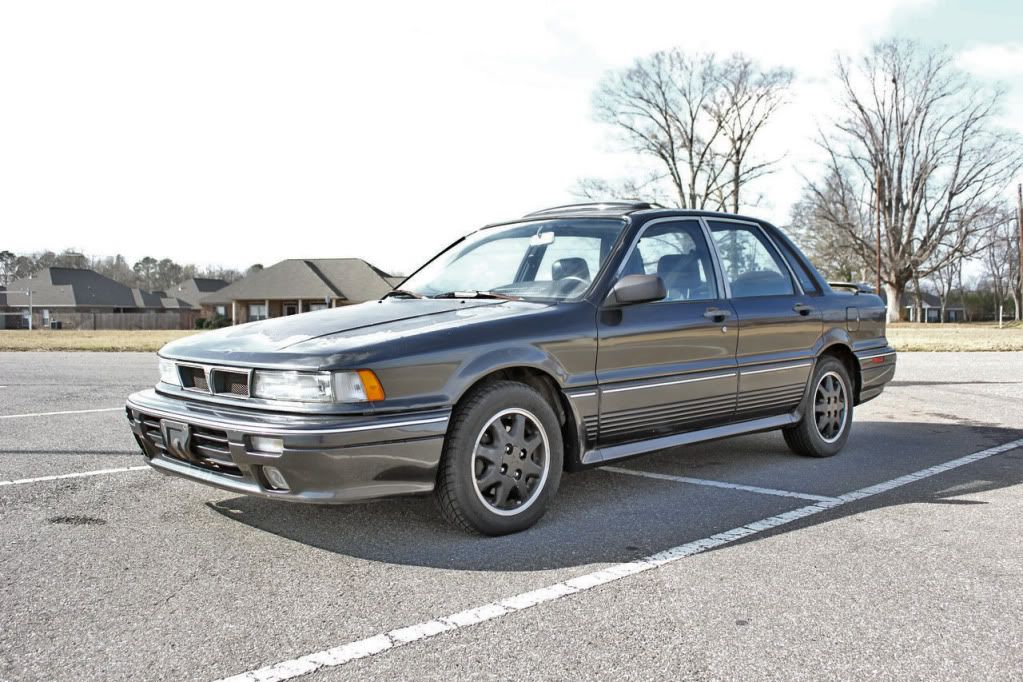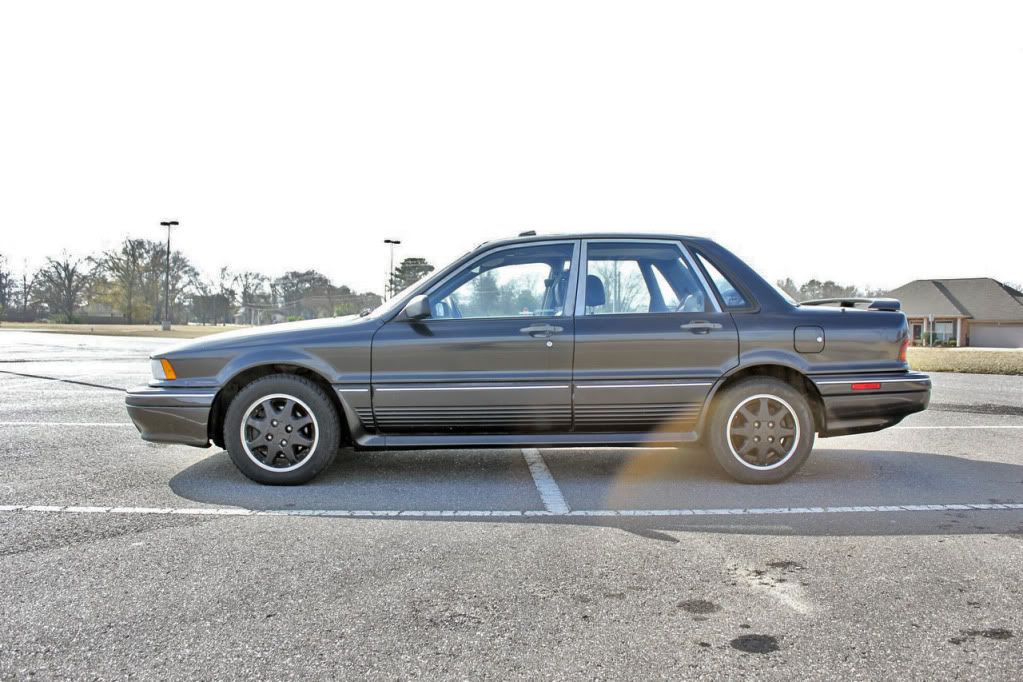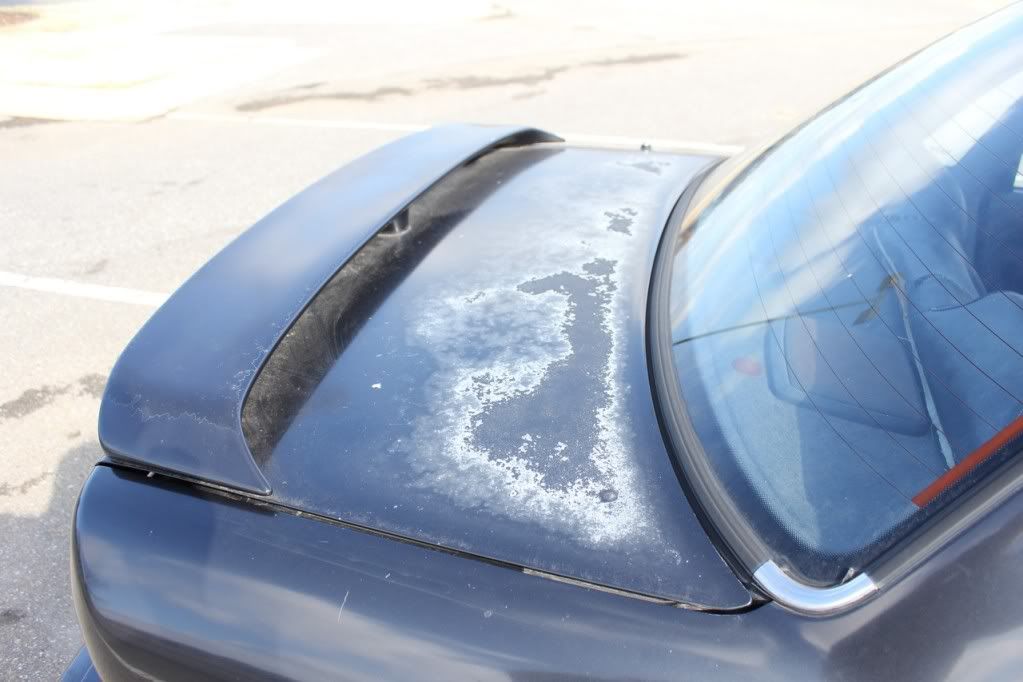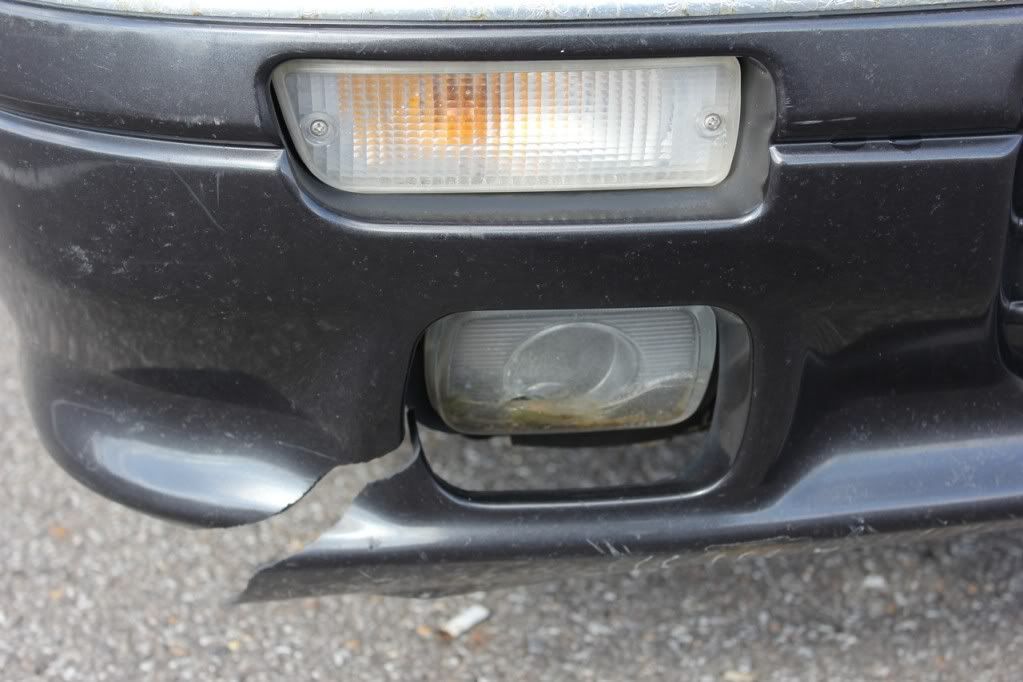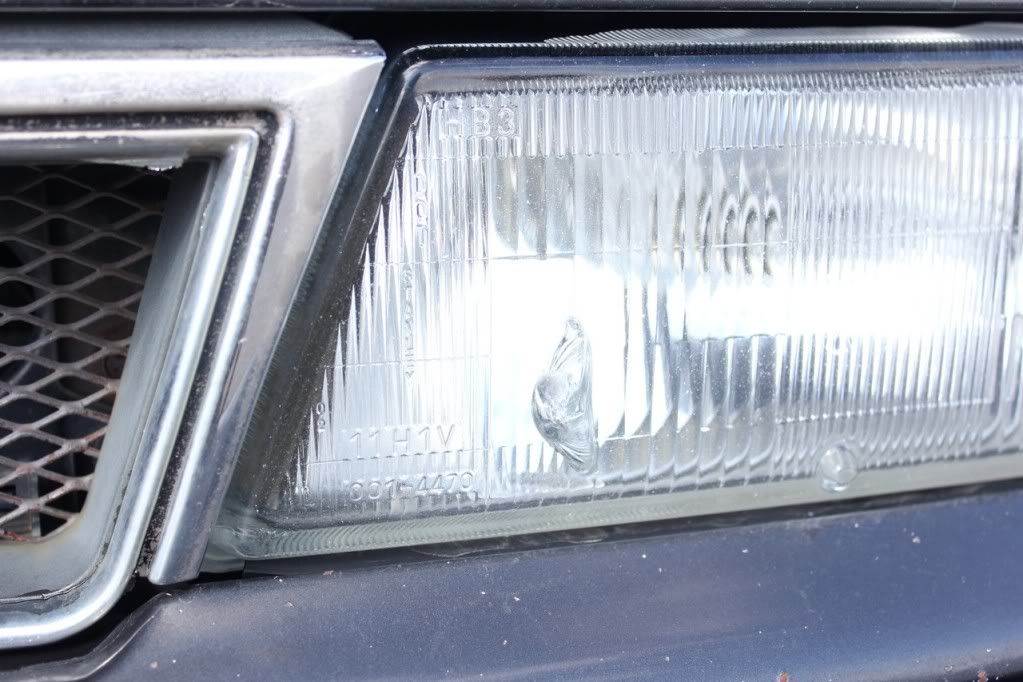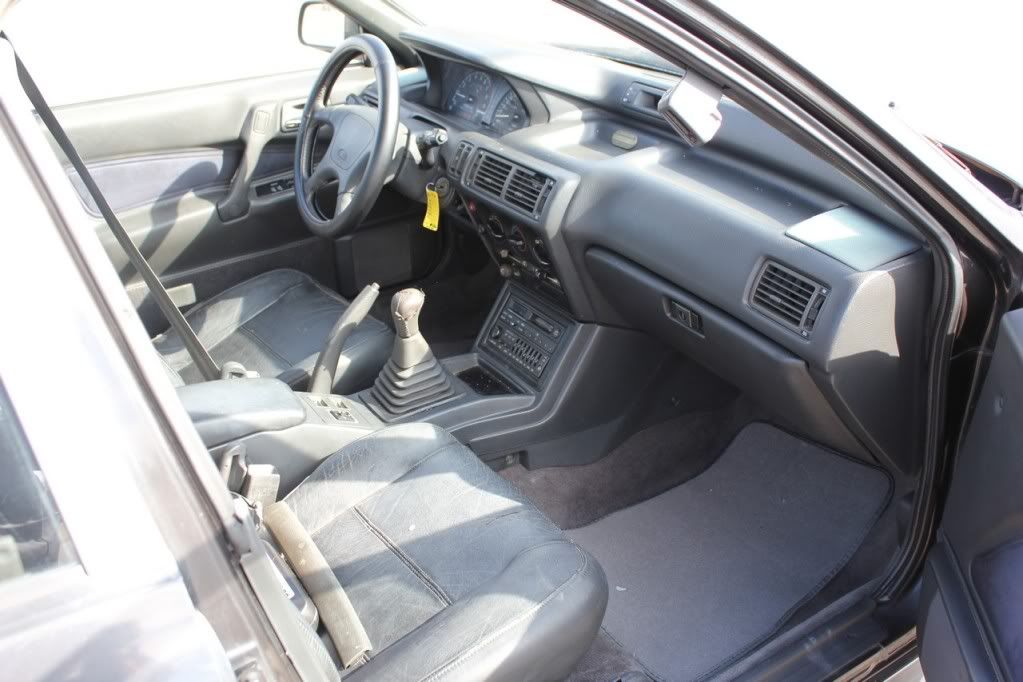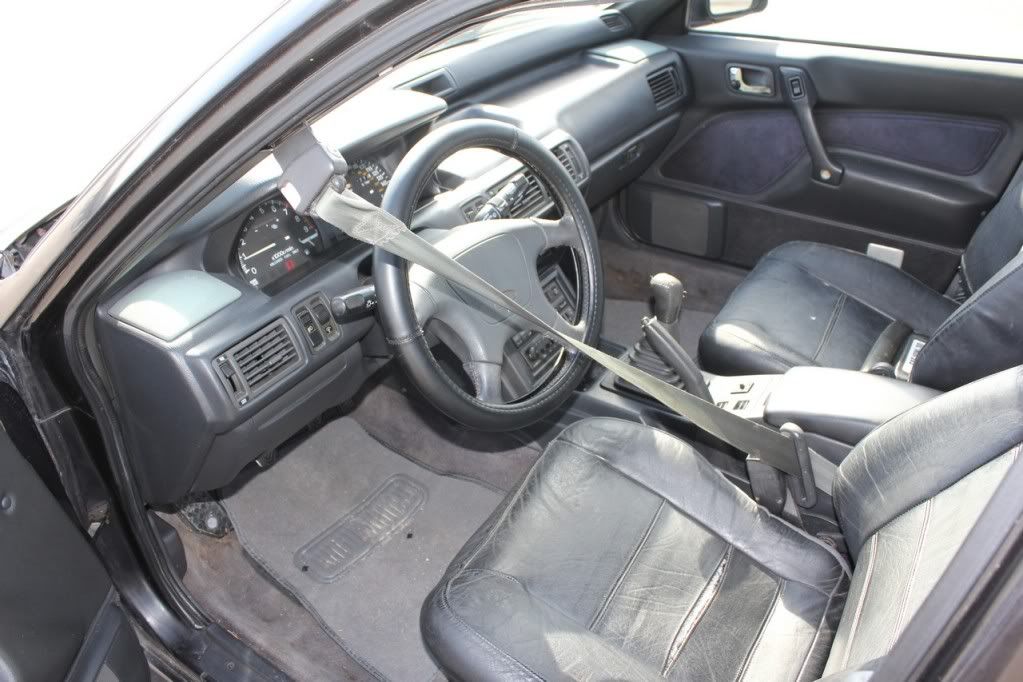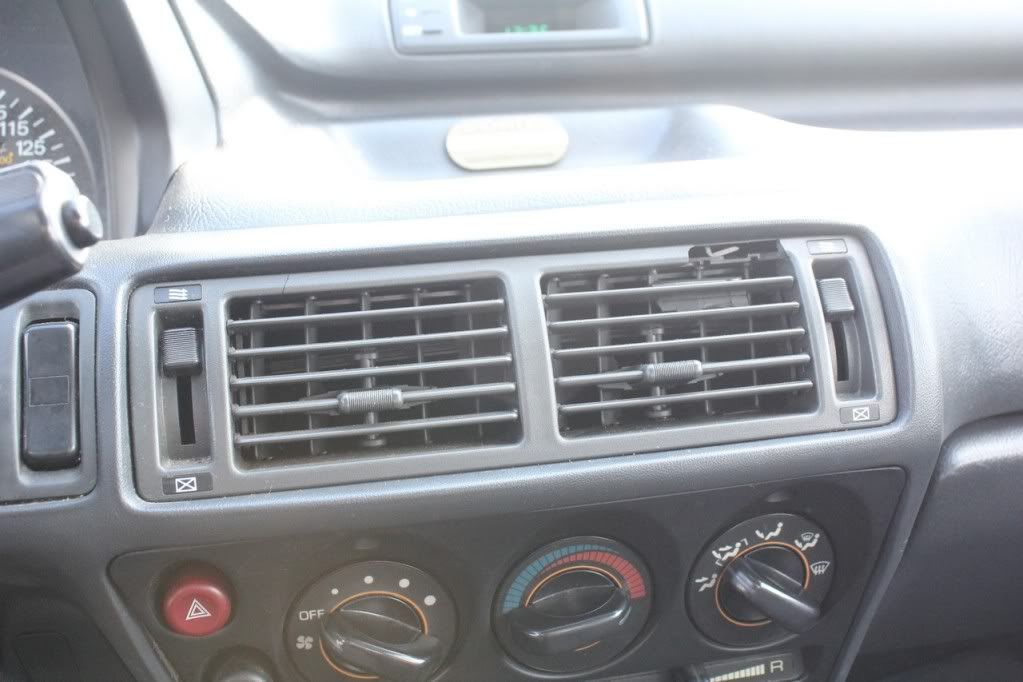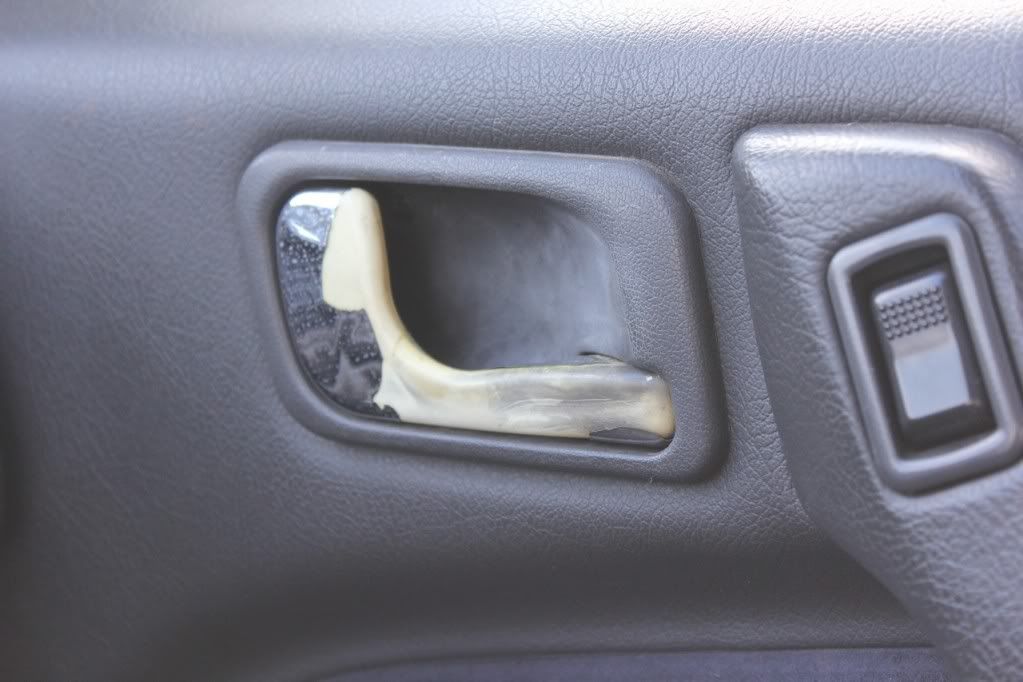 So as you can see, a lot of worn and broken things both on the inside and the outside. Thankfully I now have everything I need to make mine nice, just a matter of swapping things over. This is also a trip I made to a local pullapart right before the guy with the 92 gvr4 called and I got all his parts. It didn't matter though as I was able to get some nice things from the pullapart too such as the A-B pillar plastics, the parts needed to rebuild my center console, a shift knob, some manual mirrors, the pocket that replaces the mirror switch/coin slots, a 1.8 non cruise throttle cable, a blower motor, chrome door handles, and some other spare parts.
So with all my new parts it was time to start putting them on! First I took care of some much needed molding work on my car! These things were solid white as you can see in the above pictures. Plastidip took great care of it though. Unfortunately I haven't got to do the drivers side yet due to the weather.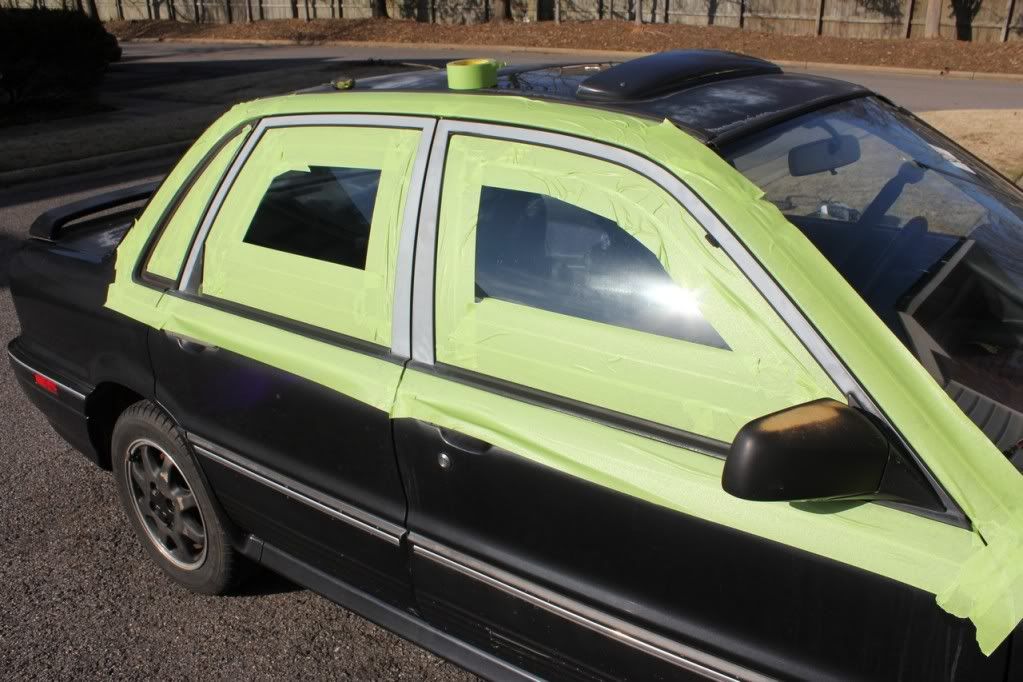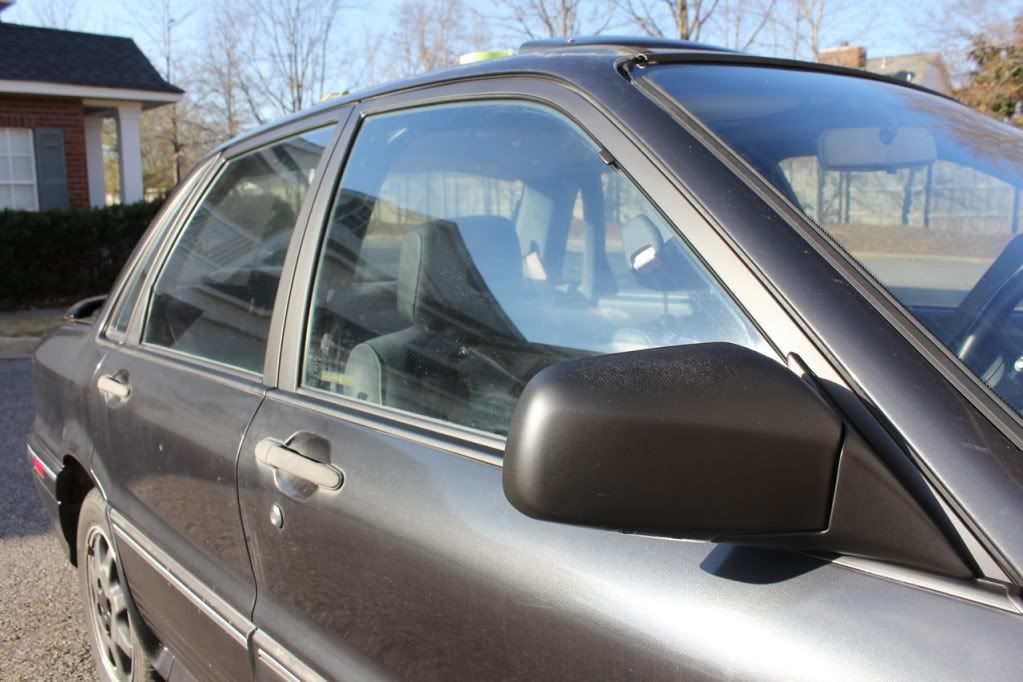 Then I had figured my blower motor was shot because anytime you turned it above 2 it got really loud and sounded like it was about to come out of the dash. Good thing I pulled one at pullapart! I could have cleaned out this one, but still, nasty!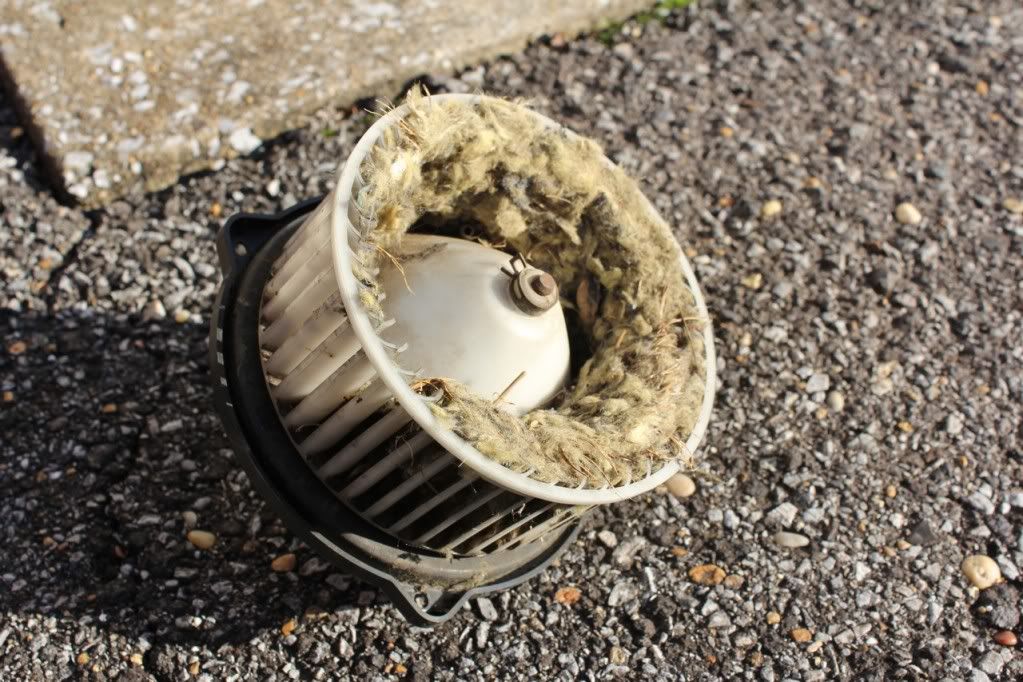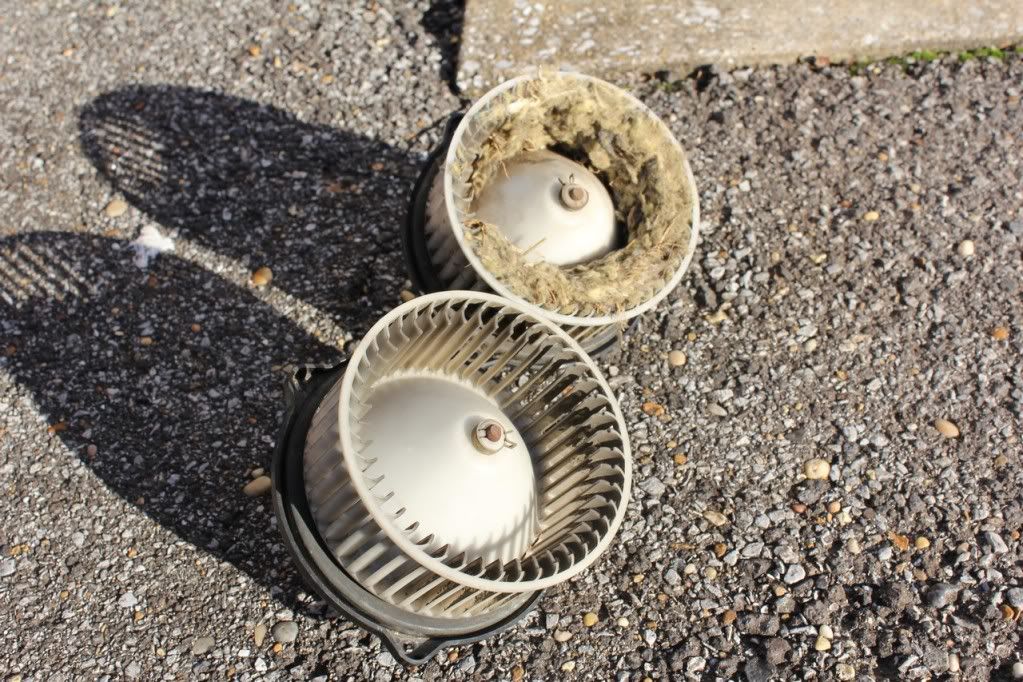 That took care of that problem, now its quite and actually blows air really good now, haha. Next up was rebuilding my center console that not only didn't latch right, but opened too far cause the stops were broken. Didn't take pictures on how to do it, but here are all the parts. Once you take all the screws out to remove the cover, its pretty self explanatory.
Old and new review mirror (no chipped edge!)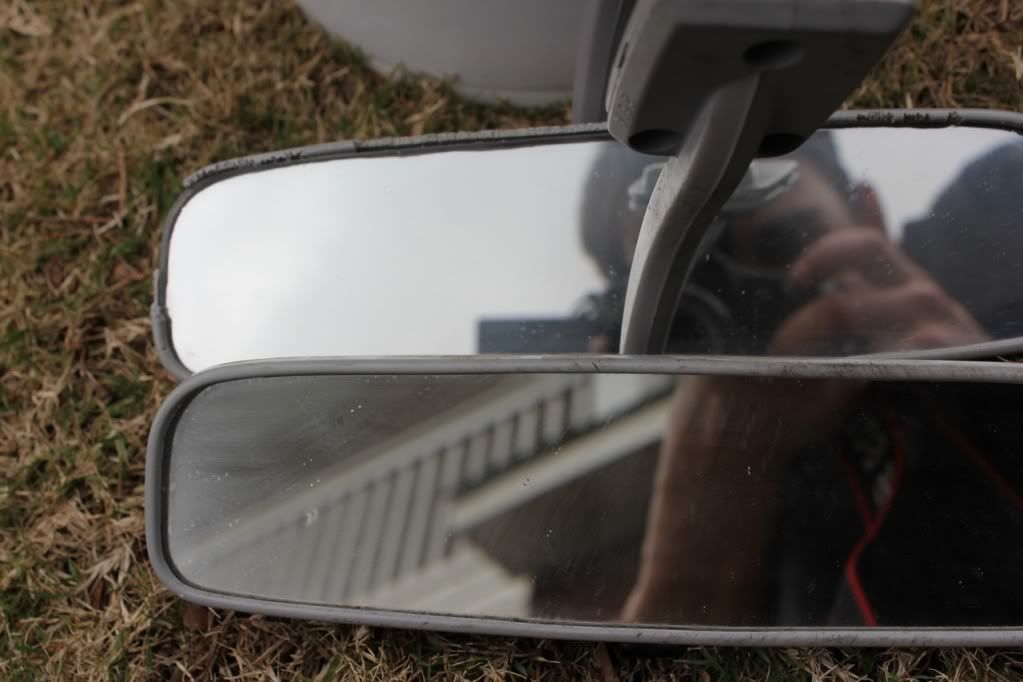 Old and new dome light lens
Old and new drivers side seat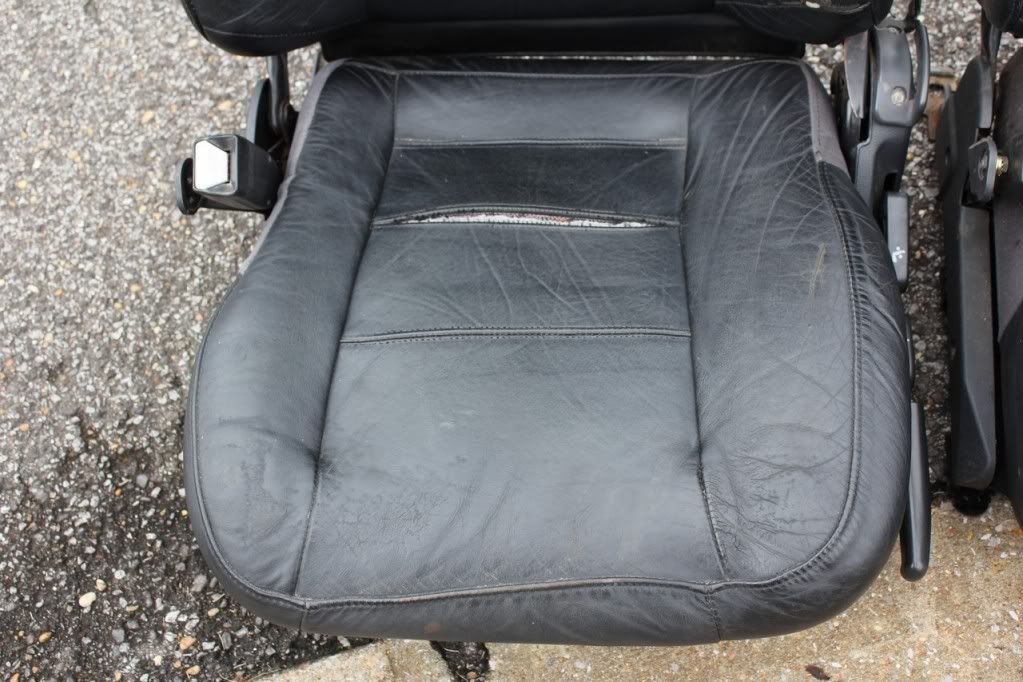 Old and new passenger side seat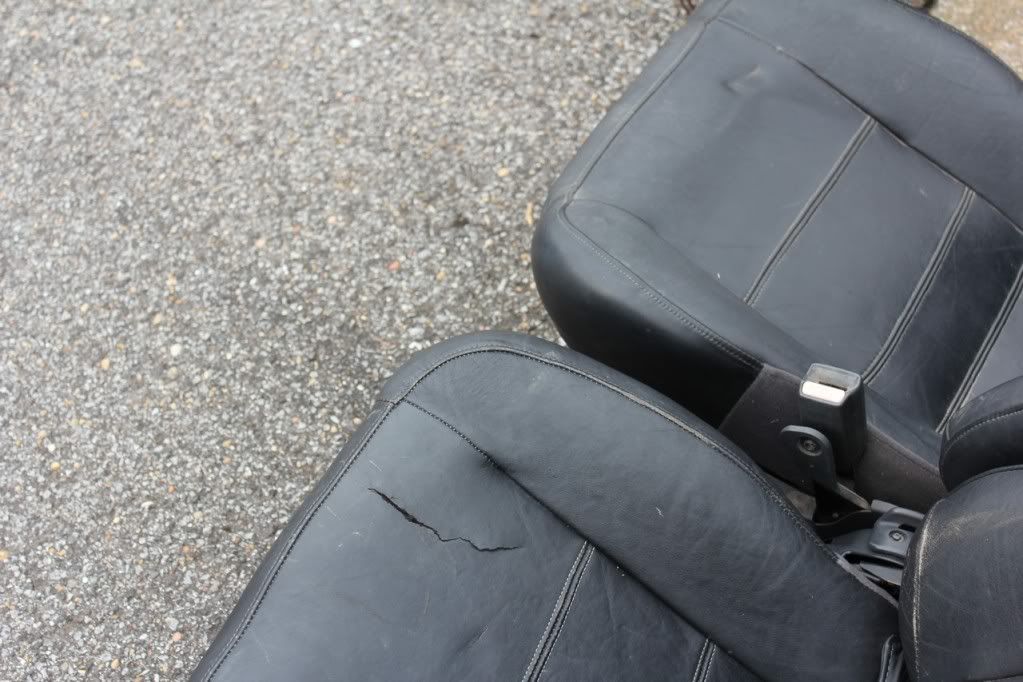 Old and new top half of rear seat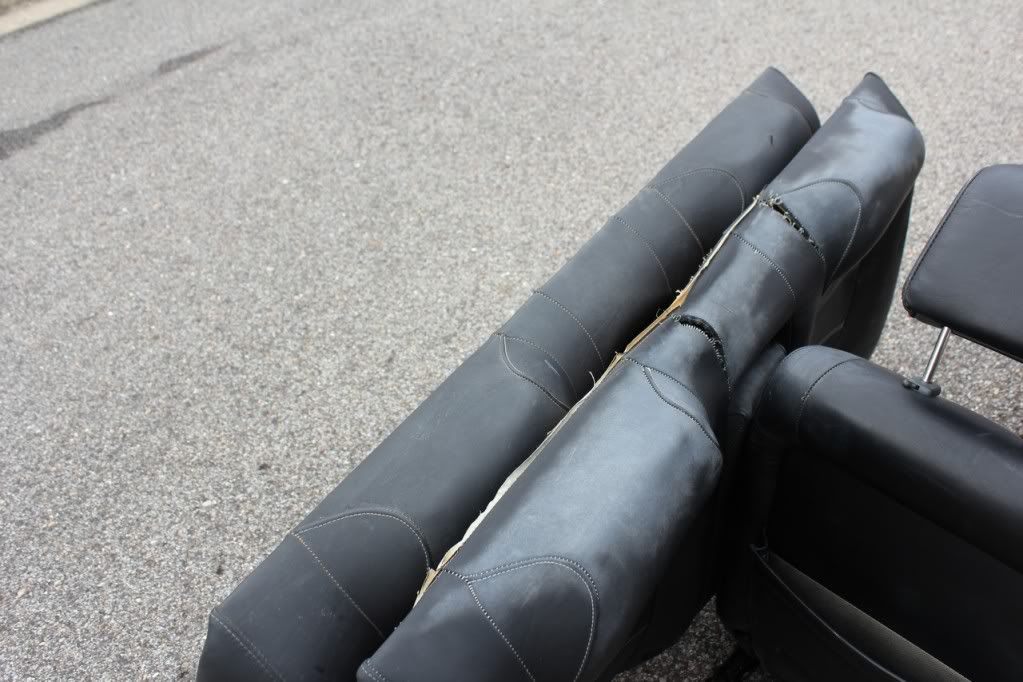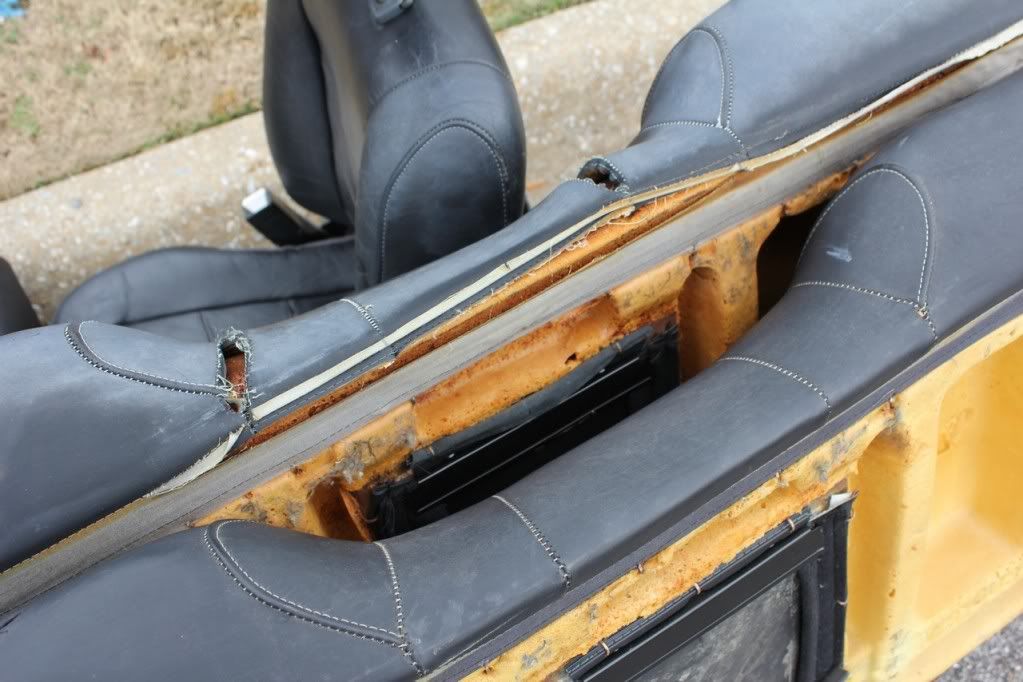 Old and new tail lights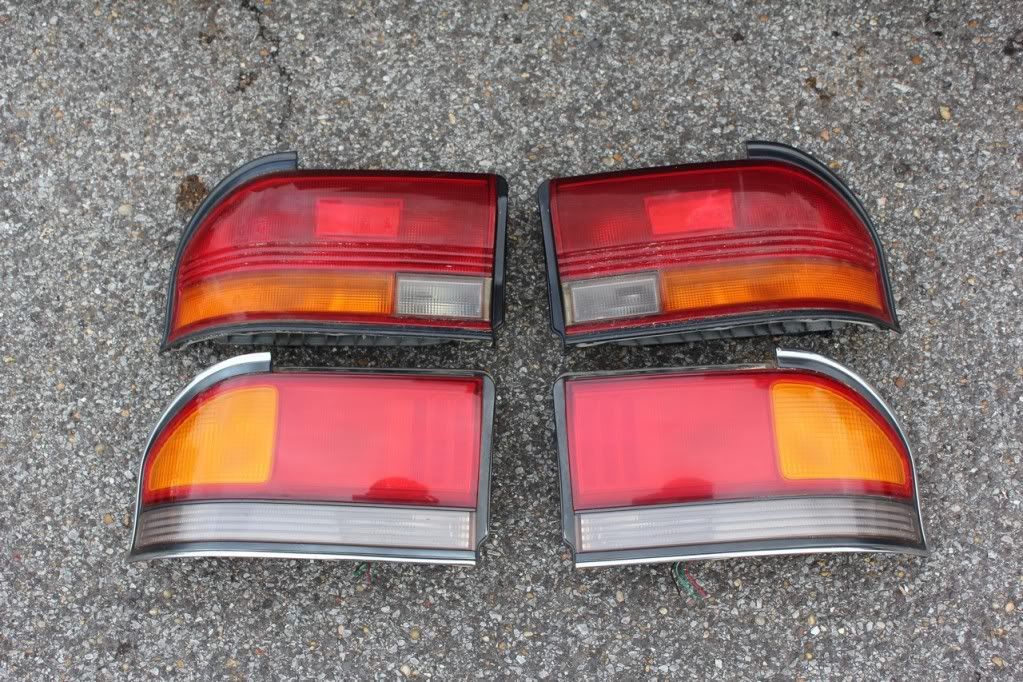 My collection of grills lol (top- 91 gvr4, middle- 91 galant, bottom- 92 gvr4)
I will get more pictures Tuesday if, heaven forbid its not raining AGAIN, of: the new trunk, tail lights, grill, headlights, seats, and hopefully the hood installed. In the meantime when I was washing the car for the first time yesterday after getting the new trunk and tail lights installed I noticed that the piece that says vr4 in the 92 style tail lights was getting water behind it. So I went ahead and peeled it all the way off so I could put some new double sided tape on it. While I was at it I decided to spice it up a little bit to make it stand out a litte more