Here's the takeapart of the mirror.
This is from the JDM Technical manual, it was never supposed to be a serviceable item, but the reason I love these cars is everything is held together with proper screws so you can rebuild it:
I've posted the whole section on the mirror construction below so you can go over it all (the folding mechanism and the adjust mechanism)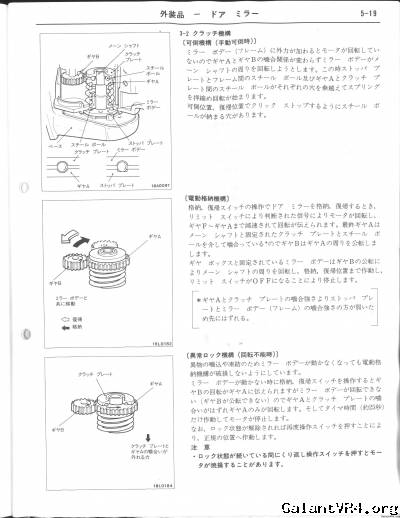 To get into the mirror aim it all the way up then pop the bottom of the glass outwards from the housing and up.
The glass will hinge along the top line of the mirror and unhook. (This doesn't work for heated mirrors, which we got in europe.) You can then access all the screws and go from there.
Hope this helps.
Rich
P.S. check out the link in my signature to my tech archive post, you'll also find the wiring diagrams and connector locations for the folding mirrors too.