So to not dive to deep into real life, my dog is progressively getting sicker and i sold 138/2000. It sold to a close friend and he let me keep some parts and the badge number and associated items because i wanted them and to also offset the value of the vehicle. while i was selling everything off i had put my snowmobile up and i got an offer to trade my sled to save another VR4. It had no cams or gears, FPR, or ECU in it. The car is currently at my buddies house in dayton where it was only supposed to be the install of those parts and a head gasket swap and turned into my anal retentive friend pulling apart and rebuilding the head after he found a few things, the worst of which was the head bolts weren't torqued at all.
stock cam, gears and FPR, but i splurged and got a link for the car as it really needs it with everything done to it.
here is the parts list:
Engine
Frankenstein setup
6bolt block .020 over standard main cap size
reconditioned/hardened big 6bolt rods
evo9 aluminum pistons .020
hastings chromoly rings
acl tri metal bearings all standard size
arp rod/main/head studs/flywheel/cam bolts
balance shaft delete
oem mitsu timing componants
HKS timing belt
1g head ferra 1mm over valves
sodium filled exhaust valves
crower springs titanium retainers
3g lifter
hks clear cam cover
rebult throttle body fiav delete
cometic .020 mls head gasket
p/s delete
a/c delete
aws delete
cruise delete
j racing alternator relocation
poly motor mounts
oem pcv
crushed 1g bov
2g dejon intake/maf
2 1/2 i/c 3in core long route
2g exhaust mani arp hardware
ebay tdo5 20g
tial external wg 38mm
3in turbo back exhaust oe looking muffler 3in
all new seals
Drivetrain
oem trans
competition sprung six puck clutch
competiton clutch forged clutch fork/pivot ball
ss clutch line
no name lightweight flywheel
oem diff/axels
Fuel
fic 850cc injectors
walbro 255 fuel pump
stm -6an fuel return kit
new oem filter
Tuning
innovate mtx-l wideband wired to ecm
2g maf
tru-glo boost gauge
apexi turbo timer
interior
Ortiz pods 2guage holder speaker cover pod
nrg suede steering wheel/ boss
exterior
white hid low beam
yellow hid fogs
oem thule roofrack and fairing
ebay front bumper lip
Before clean up: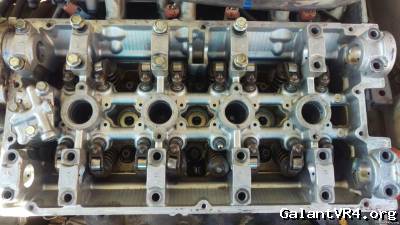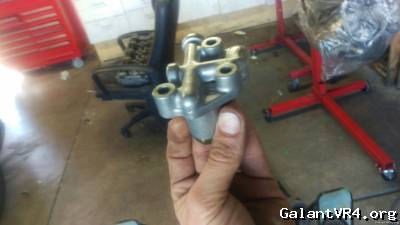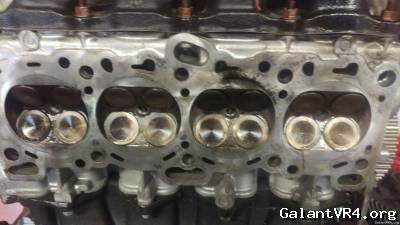 During clean up: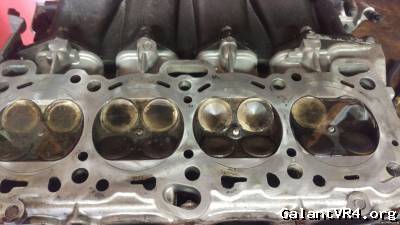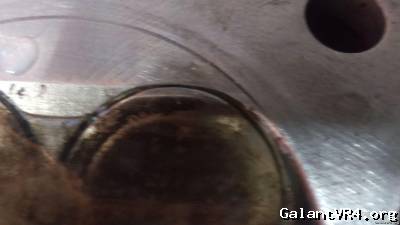 this is cylinder 1, which after he torqued the head bolts down had 140 psi compression, light kissing, but were hoping the compression numbers will mean were safe.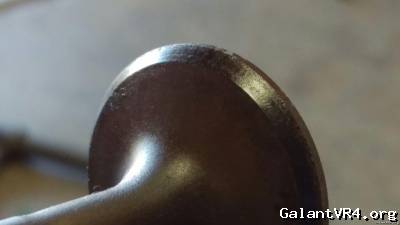 getting prepped for reassemble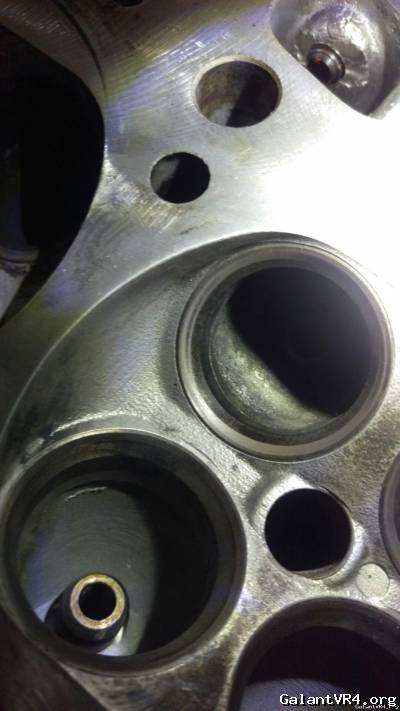 there will be lots more updates once the motor is back together and once i get it up to oregon from nevada.