Hey, ladies and gents
So technically I am a newbie here still, but I have been a long time lurker.
I am no stranger to forums, DSMs, modded vehicles, turbos, etc. However I am fresh meat as far as gvr4 is concerned so I am free game. I tend to like obscure vehicles and I believe gvr4's fit the bill.
I was seriously on the hunt for a vr4 for the past 2 years. The only problem was that there have been very few for sale locally and I couldn't justify shipping one at the time.
I check the boards almost daily but got caught up with school and didn't come on for a few weeks. This is when 1772 was posted by Josh. I have a search saved on craigslist so whenever vr4 is posted it notifies me and this is when I first saw it.
After looking at 1772 the first time I pretty much knew I was going to buy it, however I just wanted to check it out a second time to look it over a little more thoroughly.
It must be a midwest thing, but Josh drove the car to my house both times and let me check the car out in the comforts of my own house. This definitely made the process more comfortable.
We worked a deal out and I picked it up a couple days before my 30th birthday

call it a midlife crisis if you will haha.
A few pics to keep your attention.
The first time Josh came over. I wanted to take a pic to mess with my buddies, and I told them I bought it.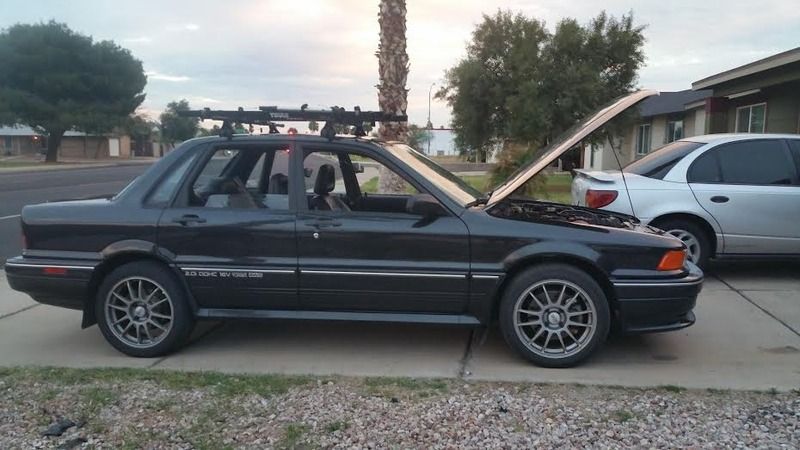 The next day after we swapped the carbon fiber hood on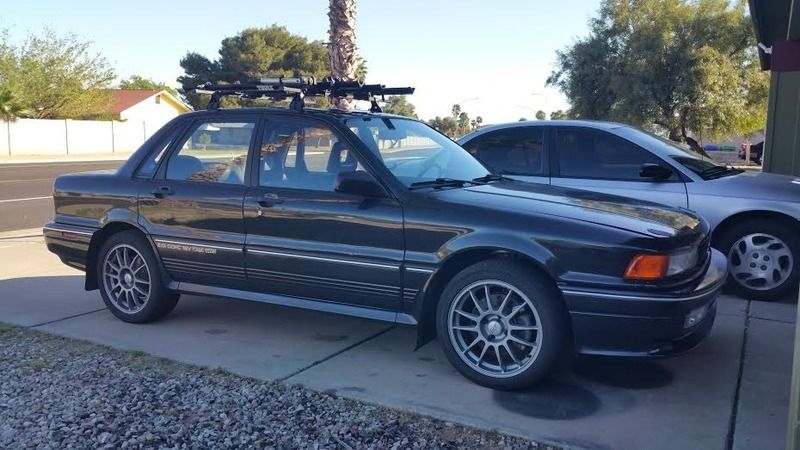 and another
I have put about 150 miles on it in the last 3 days and I am loving it. I do not plan on doing anything major to it in the immediate future however(sorry fellas). I am just going to try and enjoy driving it on the weekends and do some maintenance things, along with getting some powder coating done to the suspension which is mildly rusty.
I still need to come up with a solid game plan, but for the mean time this thread will serve as a way to document what happens to 1772/2000.