I need to know what the stock GVR4 PS pump looks like, or perhaps what markings they have. I've been trying to diagnose and fix Tyler's PS leak at the pump, so today I pulled it out to have a look.
I have suspected a blown shaft seal based on where I was seeing fluid coming from. After getting it out, the first thing I did was take the low pressure hose off and I found problem number 1... no o-ring in there. At that point, i contemplated just throwing an o-ring in it and calling it a day. Boy am I glad I didn't.
After getting the back plate off, it looked similar to what I had seen on tuners, but not quite. The insides weren't exactly what the pictures were showing.
This pic (from dsmtuners) shows the rotor.
As you can see, there is a round contraption on the bottom of it with a round o-ring seal.
Tyler's pump doesn't have that round back part. Here's pics of the disassembly. You can see the differences compared to what is on tuners.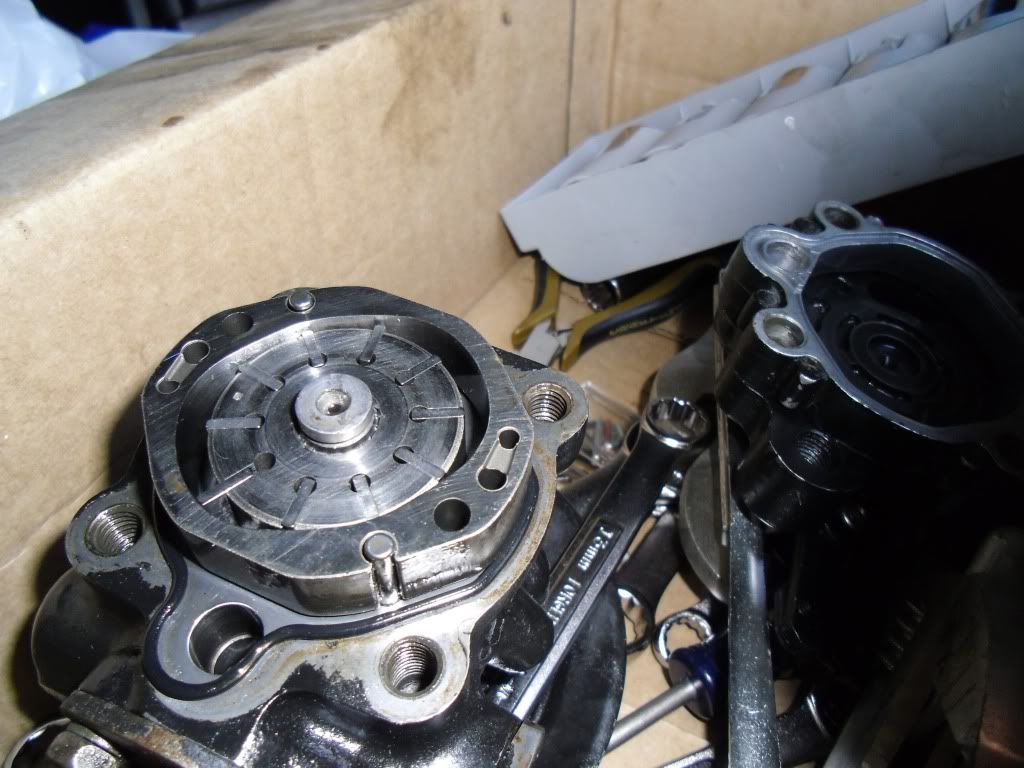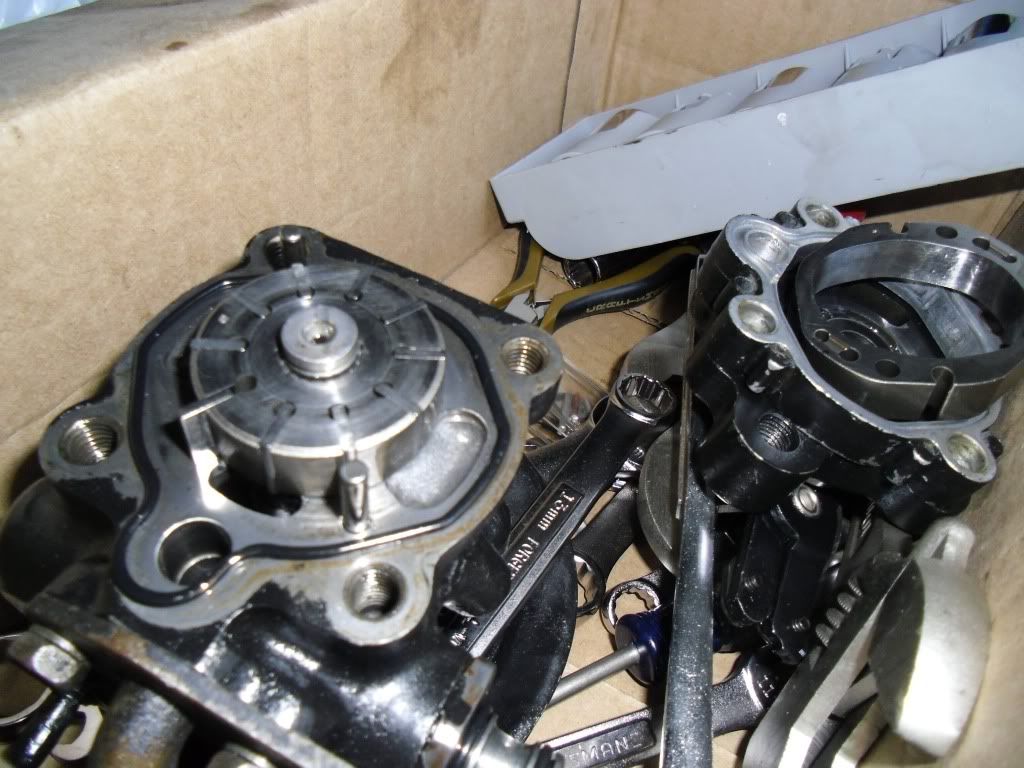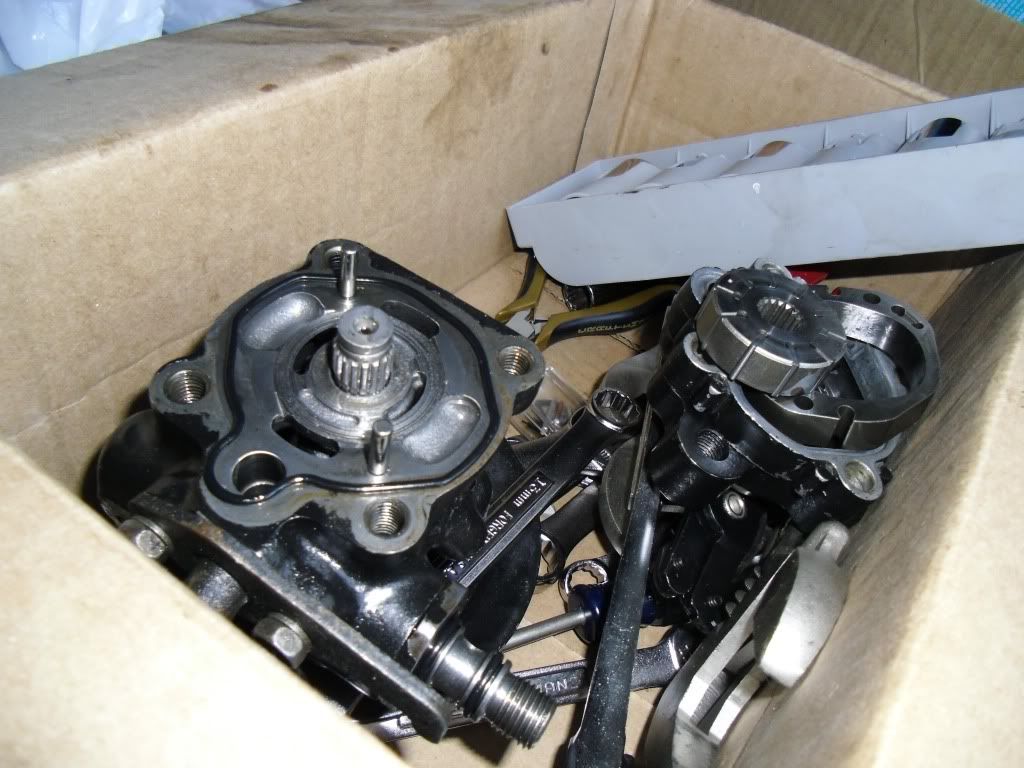 After I got the shaft off and what do you know? The front seal was trashed. There is a sleeve bearing that the shaft rides in that was destroyed on the inside, sending chunks of metal toward the front seal. I wasn't happy about that because that meant I needed to make a new one. Well, unfortunately the tools at work aren't as nice as the tools at school, so I only had a very small lathe and had to make my own boring bar. Well, I got the new bearing made and (here's the kicker) when I went to put the new shaft seal on the pump, it was too small.
So, after all that I have to now figure out if NAPA sold me the wrong shaft seal kit, or if I have the wrong pump. Anyone got any info? Pics of a stock VR4 pump would help as well.