Grrr...this project is beginning to try my patience. I'll do a complete writeup later, but right now I need some help with figuring out how the hell to use the JDM front bumper brackets.
I'm in the process of installing the ETS front mount intercooler.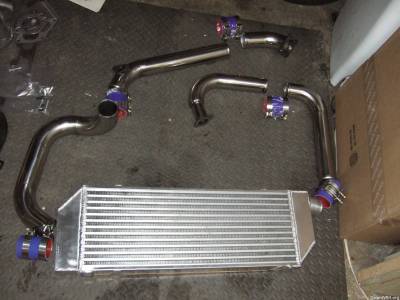 My current issue is trying to figure out how these goddam JDM bumper brackets are supposed to be used.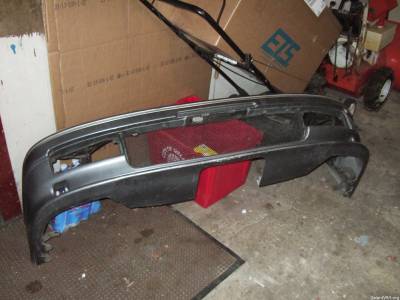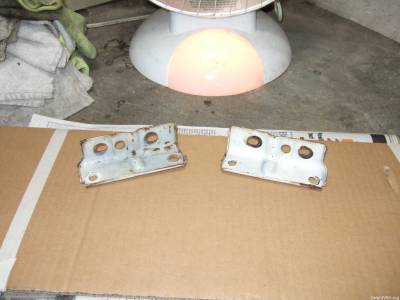 The previous owner had attached it like this: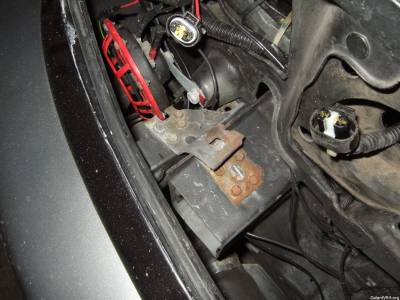 There is a support on each side of the bumper, just inboard of the foglight cutouts. These should each attach to the outside of the framerails:
BUT, take a look at the brackets, and the spots where they're supposed to attach to the car:
The brackets bolt to the bumper in a horizontal position, meaning the holes that would be used to mount the bumper to the car are one in front of the other. But as you can see, the mounts on the framerails are verticle, one above and slightly offset from the other.
Any advice from those who've got this bumper and the brackets? I may have to juryrig it again with Home Depot brackets and self-tapping screws, but I'd like to avoid that method if possible.
My car is also missing the stock bumper support, as you can tell from the pictures. Is there something on that onto which the JDM bumper bolts? It's made mounting the FMIC difficult, requiring many trips to and from HD Racing for pieces to hold it up/on tightly.