Just when I think I've got this car nearly there...
I'm seeing AFR lean spikes from my LC-1 @ WOT. Now I just had an aeromotive FPR installed a few weeks ago, so that's my absolute first thought, but there's not much to an FPR, so after verifying the pressure and that the hose is zip-tied down, I'm not sure what else it could be. Fuel pump? Calibrate the LC-1? Burned-up sensor?
here's what I'm seeing (links to logs at the end)
AFR is the thick, red line in all images.
Before (smooth):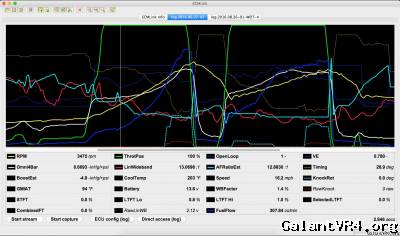 After (lean spikes):
Now the odd thing is that I would think that if the FPR was acting up, I would see a correlative spike in the fuel flow (thick blue line), but I don't. And the O2 sensor output looks good as well.
I'm kinda stumped...
Logs:
click
(VE's were a bit all over the place since I didn't do smoothing after my last adjustment)
click
(smooth VE's, same issue)