A look at the Manley stroker pistions,
Part # 608005c-4
I had a customer drop off a set for a build. Manley always seems to have a pretty piece in the box.
[url=http://www.galantvr4.org/img.php?id=150867]
[/url
The box claims that that the pistons weigh in at 296-297g
Out of the box they were appox. a gram heavy 297-298g .8g to be exact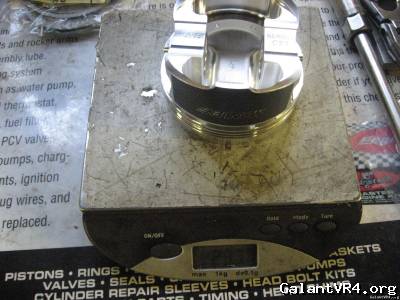 The wrist pins were close .2g from high to low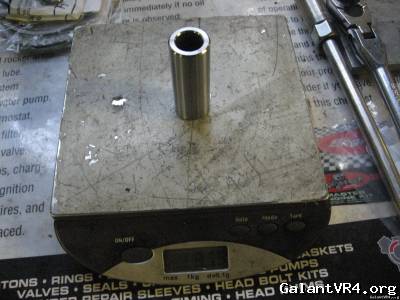 Now placing the wrist pins in the piston, I was able to get .7g from high to low.
Not much needed for balancing on this set.
The light piston and wrist pin weighed in at 395.1g
Some slight polishing brought all 4 pistons to 395.1g
The piston diameter was close too I found a mere .0002 variance.
The spec sheet.
Back in the box till they are ready to be assembled on the rods.