Checking 4g63 Valve Springs
I have been saving valve springs from several cylinder heads. I decided to check the spring pressure.
I tested the valve springs using a 1.560 installed height.
For a valve spring to be good I wanted to see a minimum of 60lbs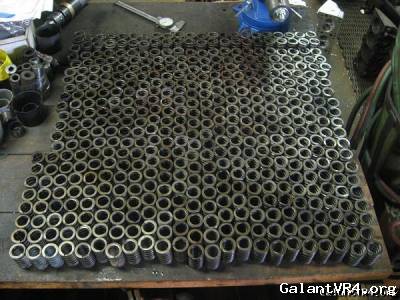 I checked 460 valve springs or springs from 29.5 heads, both 1g and 2g, turbo and non turbo, also there is a good chance that springs from a couple of Kia/Hyundai cylinder heads made their way into the box of springs.
After checking the 460 springs only 151 springs pulled 60lbs or better, most falling into the 60-61lbs, very few pulled 63lbs
Most of the springs that tested bad fell below 55lbs, with a lowest of 32lbs.