Will have more specs on it tomorrow, just wanted to get it up tonight. Clean title, exhaust & a few more things.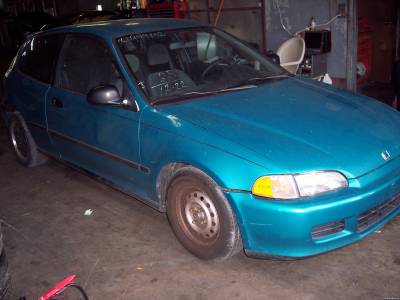 UPDATE:Jan 12, 2009
Cleaned up the car, changed the wheels & interior.
Clear title
94 Honda Civic EG Hatch
H22 motor swap, 109k miles on chassis ~60k miles on motor
17" OZ Super Leggera w/205-40-17 tires
Cold air intake
DC Sports Header
AEM Fuel pressure regulator
Black jdm interior
Upgraded exhaust w/Magnafow muffler
5 speed manual
No power settering
No A/C
It does have some computer work done but not sure of what was done.