I have owned/babied the car for 7 years and have lots of history: i.e receipts, maintenance records and 7+ yrs. subscription to 5.0 & Mustang and fast fast fords included. I am the second owner, from which I received the car completely stock w/ 68,000 miles and had been garaged and sheep skin covering the leather. I have updated a few things since, including:
ENGINE
-6/09 re-manufactured ford alternator & brand new battery
-MAC headers short tube headers
-2 1/2" Mac off road H-pipe
-2 1/2" Magnaflow mufflers w/chrome turndowns
-BBK underdrive pulleys w/o alternator pulley but included
-Moroso cold air intake w/ high flow filter
-C&L intake elbow and maf housing
-Ford Racing plug wires
bad:needs a new heat shield pad
good: original motor, never cherry picked or opened up and solid base for mild forced induction project. Automatic Tranny fluids just changed and shifts solid and drives like a dream.
EXTERIOR
-original "Reef Blue Clearcoat Metallic" top coat, 4/07 re-sprayed ground effects, wheels & front air dame - Ford paint code:Dark Shadow Grey by FOXX automotive
-aftermarket trunk lid, shaved key hole by FOXX: original included w/ luggage rack
-Cervini's front air dam
-5.0 resto LX taillights; original GT tail lenses included
-5.0 resto Smoked headlights and fog lights; original's included
good: NO RUST!!! always a southwest vehicle! original top coat, replaced black top 3 years ago.
bad: hood shows age, still a bit glossy but shows 16+ yrs. of driving. Drivers side fender has a couple minor nicks. the rear convertible glass window is separating from the top on the bottom but hasn't caused any problems. A handful of minor parking lot dents but remarkably straight body.
INTERIOR
-autopower 4-point roll cage welded solid 1-piece & bolted the frame
-Steeda & UPR interior billet accents
-Pioneer premier deck w/ Ipod auxiliary connect
-Recaro style circa 80's gt halo netted headrests (rare)
-hard wired for escort radar detectors
-alarm
good: Leather is in great shape, still soft. Best looking fox interior I've ever seen and still have yet to see another black leather interior.
bad: driver side showing 16+ years of driving but still in great shape, little wear on one bolster and center section splitting: as seen in pics. factory front speakers blown, back two work great. Parking light stays on and speedo is off by 10mph.
Suspension
-Steeda sport springs
Brakes
-Stock
good/bad: Pads and shoes have been the only trouble on this car since I've owned it and have been replaced numerous times. Currently fine.
Currently has 99,997 original miles on the body/motor/trans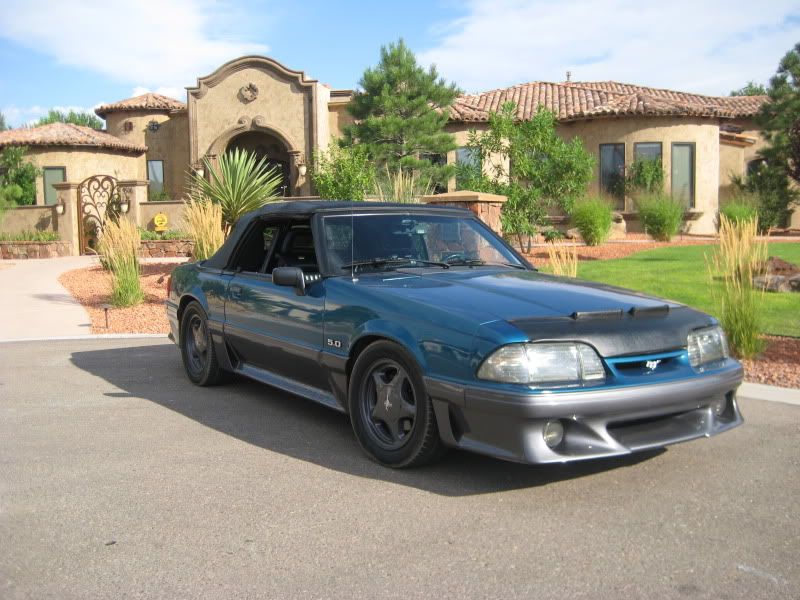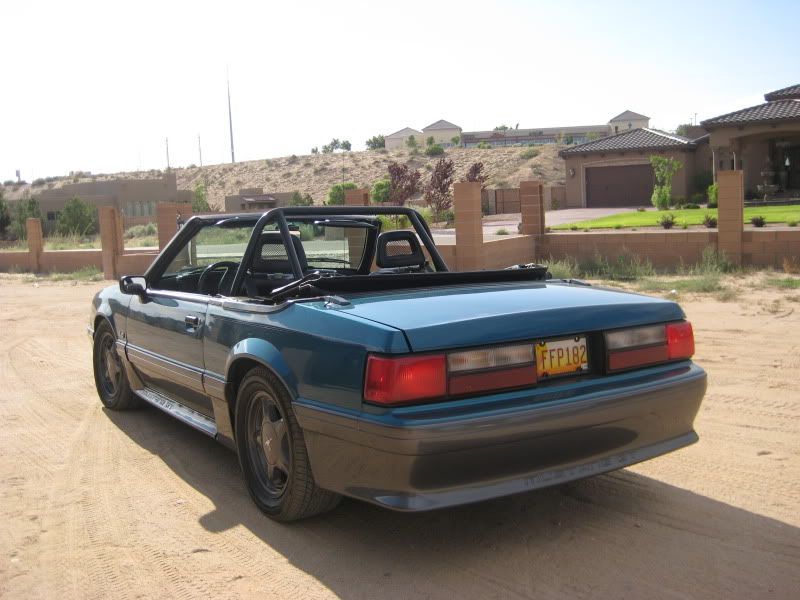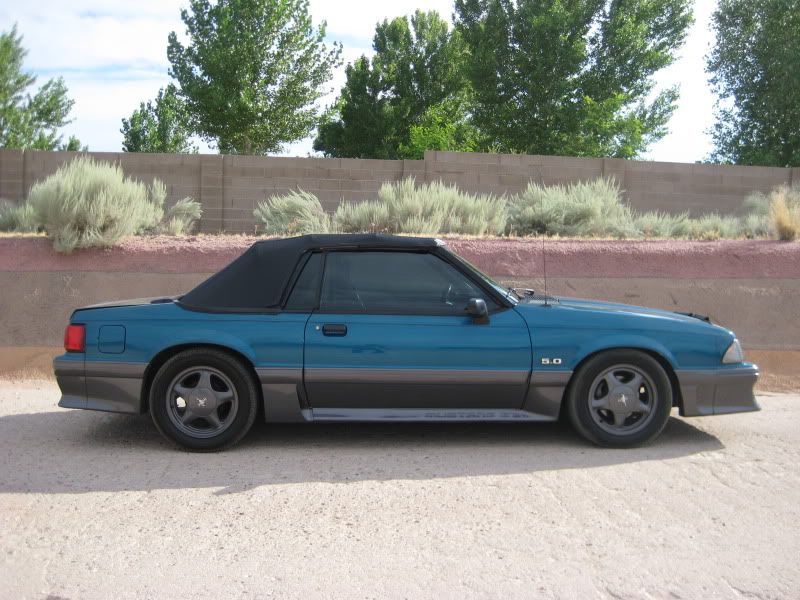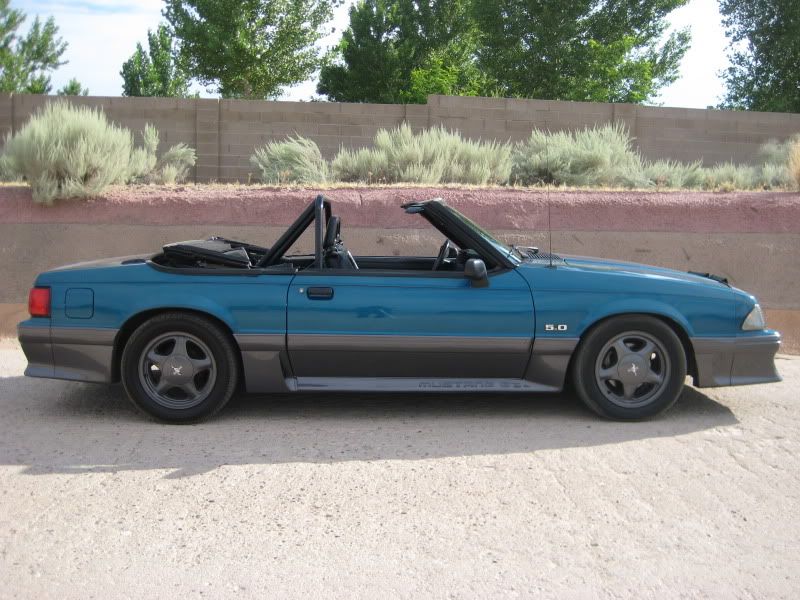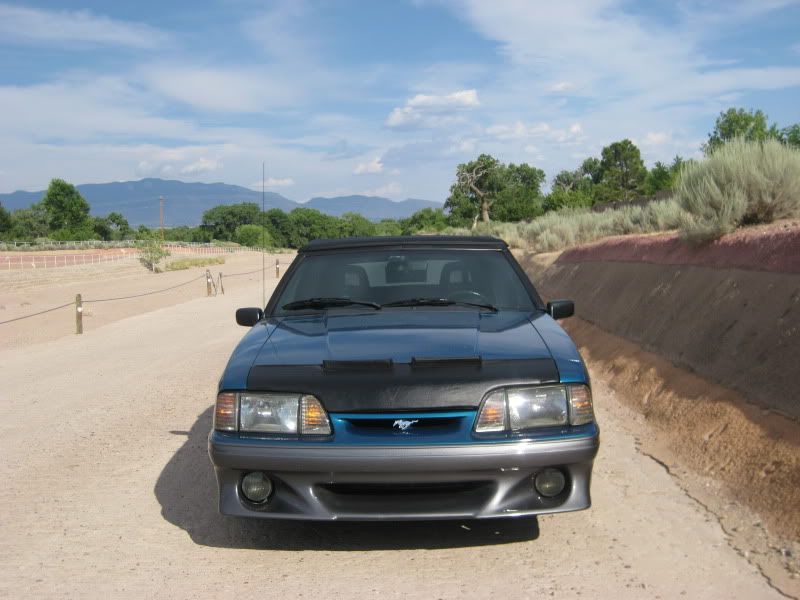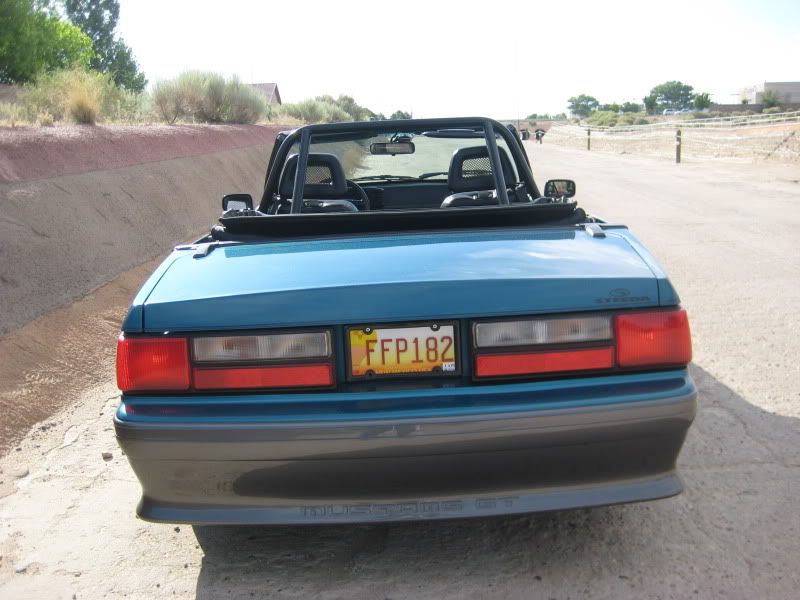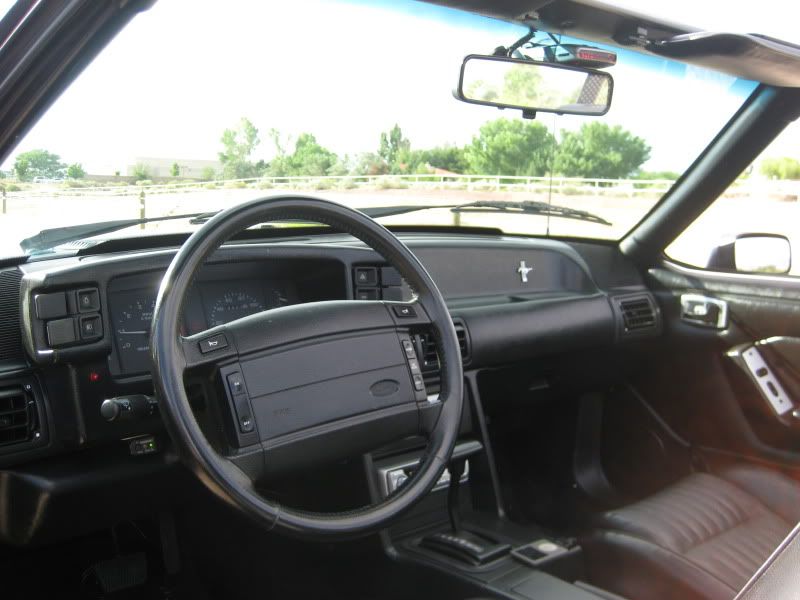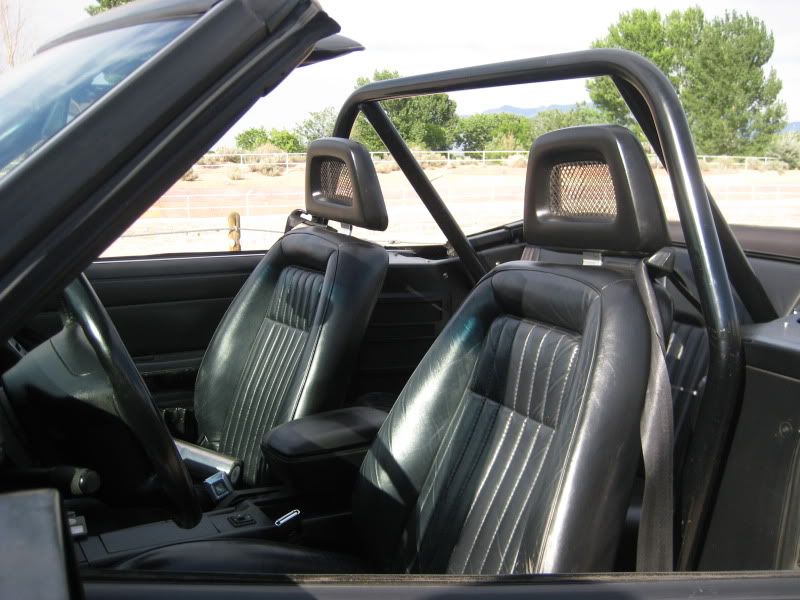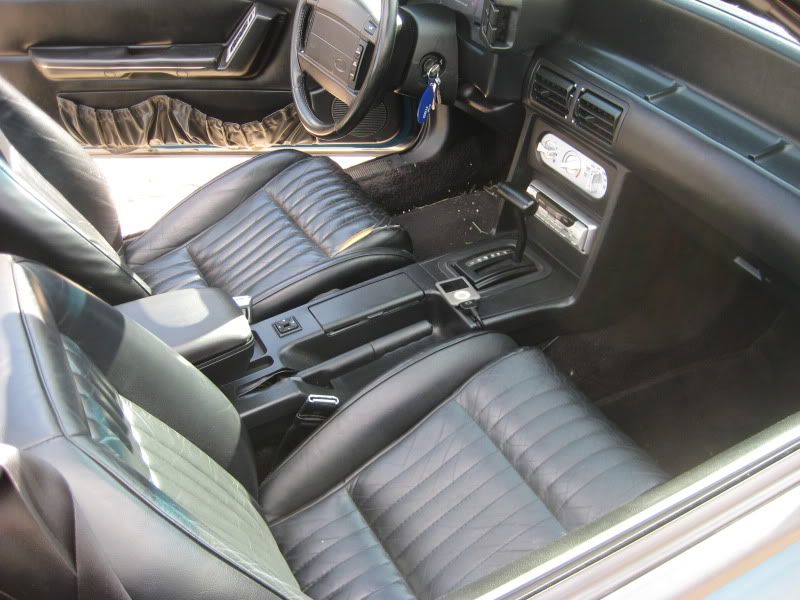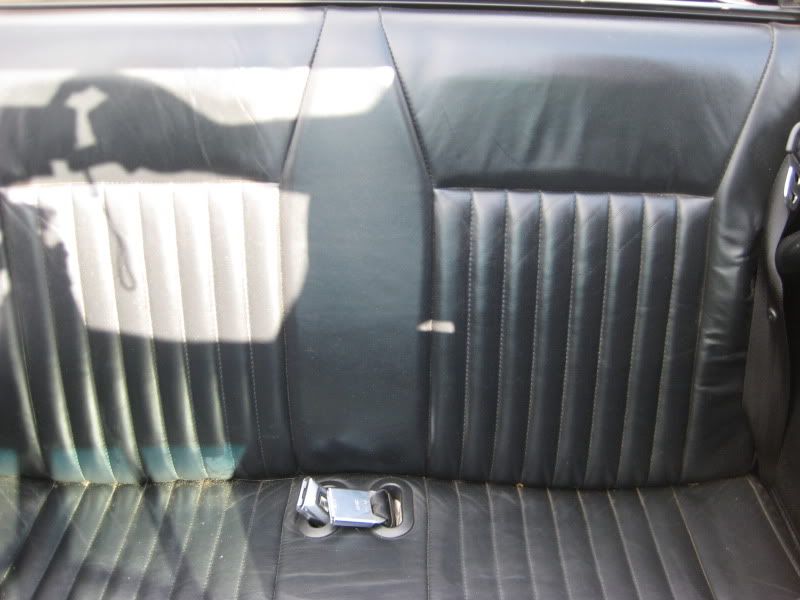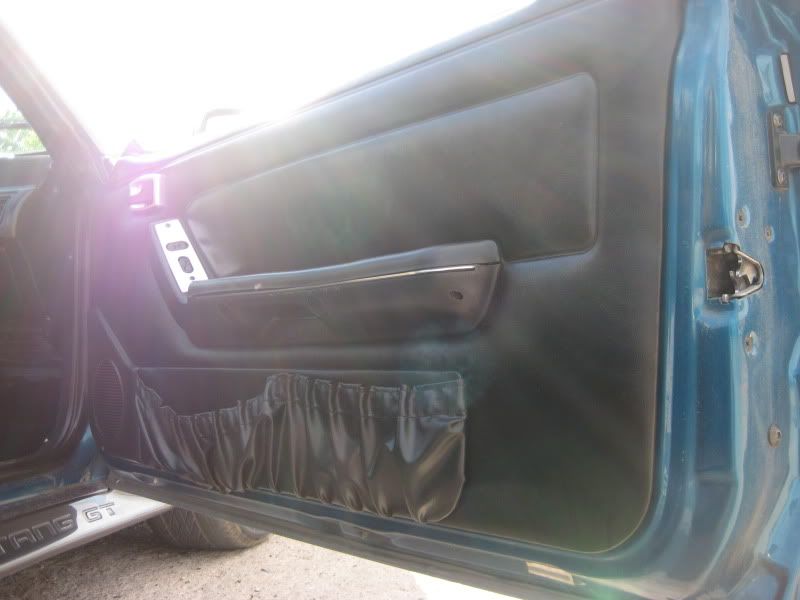 Reason for selling: Moving to NYC w/ my girlfriend, finishing/buttoning up the Galant vr-4, cruise daily and modify a Honda ruckus. So basically I need the money for the move and have too many other money pits. I had plans to boost it and make it a resto-mod sleeper but plans change. Feel free to call me or E-mail me personally with any other questions or would like to see the car. No joy rides and test drives available to serious parties.
Immediate contact available through phone or E-mail.
Phone:505-615-4421
E-mail:
[email protected]
Thanks for the space.
-Ethan