I purchased this car with intents to sell my other one, #797, and keep this instead. Well the motor went bad in #797 so I decided to build that one up instead and keep both. Well that's not in the cards so she's up for sale.
The good:
147XXX miles
Autometer boost and Summit blinky A/F and oil temp
1G shifter w/leather boot and Greddy knob
Sparco steering wheel
Good TEL tranny recently put in with an ACT 2600 with less than 5K on it
EVOIII Manifold, Turbo, and O2 housing
Front mount with 1G BOV
CM 3" turbo back exhaust with hollowed out cat
2G MAF
Black SAFC2
EVO 560? injectors
AGX's with DSM springs on all 4 corners
17" Konig rims with almost new Continental tires
Braided stainless brake lines
Recently replaced rear hubs and wheel bearings
Older but very nice alpine deck w/ 12 disk changer in the trunk and Rockford speakers all around
Pioneer 12" sub firing though the passthrough w/ a Rockford amp
Recently resprayed the factory belieze green
Newer reman alt w/ new battery in trunk
Front seats are almost mint, no tears or holes
Starts and runs and drives for me every day. Idles perfect at 800 with no surge.
The Bad:
The passenger side rear window is stuck up
The seat belts just recently stopped working (Both motors don't move and the light in the dash blinks, probably a fuse or relay)
The stitching on the top of the rear seats is starting to come undone
The trunk and gad door handles take a lot of effort to move (they maybe just need grease?)
The 4WS developed a leak so I just took the belt off for a temporary fix, then I replaced the alt and took the pump right out to get at it and never put it back in, will come with the car though
It also had an electronic boost controller and turbo timer that I took out and sold so the car has been running the past 4 months on 7-8 lbs of boost and 16 before that.
I think that's it, overall the car is a 6 or 7/10, it just needs a little love to get the car to %100 and I would love to keep it but I just can't have two of them.
Besides the alt and rear wheel bearing the car has been great to me. I have driven it daily for the past 6 months and have loved every minute of it.
Pics: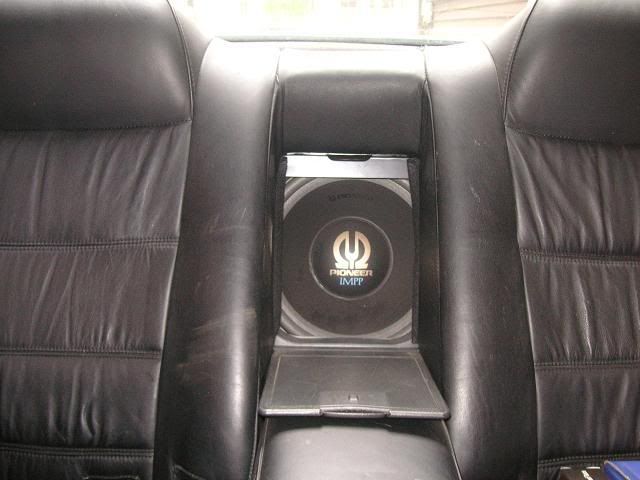 The one on the left: