My 92 gvr4 801/1000 i bought it without an engine, radiator, driveshaft, and other things i had to source. i have alot more in this car than 1800, suffered a stuck valve which put a hole in the cyl 3 piston, i had 600 miles on the engine. I broke my conquest and that means more to me than this.
aftermarket fans
apexi 3in downpipe
used Ksport coilovers (in a box in the trunk)
autometer boost and oil pressure gauges on pillar
mitsubishi starion front mount ic, because this car was missing one and thats all i had
its got some rust on the trunk lid, and the metal splitter under the headlights, the fenders are dented some from my buddy dropping stuff on it in his garage before i bought it. the interior is in good condition, there is one split seam on the rear seat by the door. otherwise no tears.
i need this thing gone. i planned on fixing the damage myself and driving it but with my conquest and starion broken i cant justify keeping it. i have another cylinder head without cams in it, that ill send with the car as well. i really do not want to part this thing out, theres already too many that have been trashed, but if i cant sell it i will.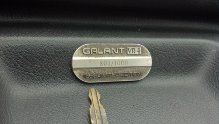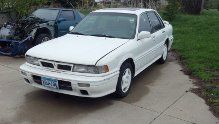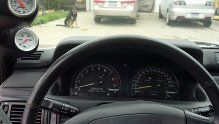 craigslist listing as well
click
im not on this forum alot, my email is
[email protected]