Stock '91 GVR4 Nile Black, 125,xxx on body, unknown mileage on engine. It was my DD until about 4 years ago when I become unable to drive. Need to sell ASAP, as I am moving soon.
The Good:
STOCK-Untouched.
New brakes-front and rear
New Exhaust Manifold Gasket
New ball joints
New struts and shocks
The Bad:
Damaged front fender (have "new" that goes with the car, as well as a decent hood)
Needs Paint
Rip on drives seat
Haven't started it in 4 years, and it is painful to look at.
$1200 FIRM. I paid $1500 for it, so I don't want to take a huge loss.
Thank you for looking.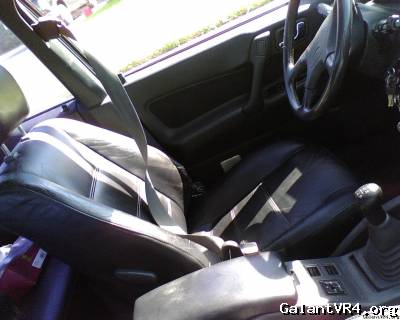 [url=http://www.galantvr4.org/img.php?id=140772]
[/url