Many opinions on weather its good or bad, this is neither, simply to show you how easy it is to do if you decide its what you want.
first off remove the end cover (11 bolts, 9 short and 2 long)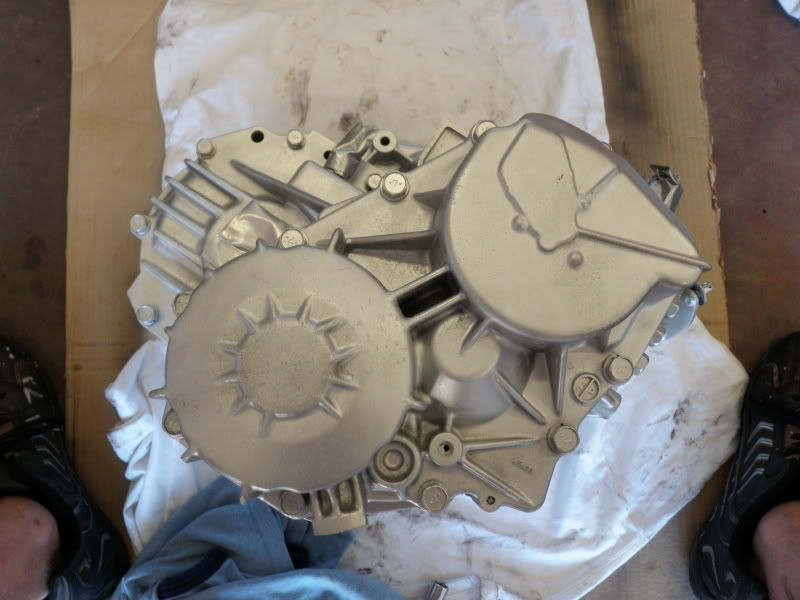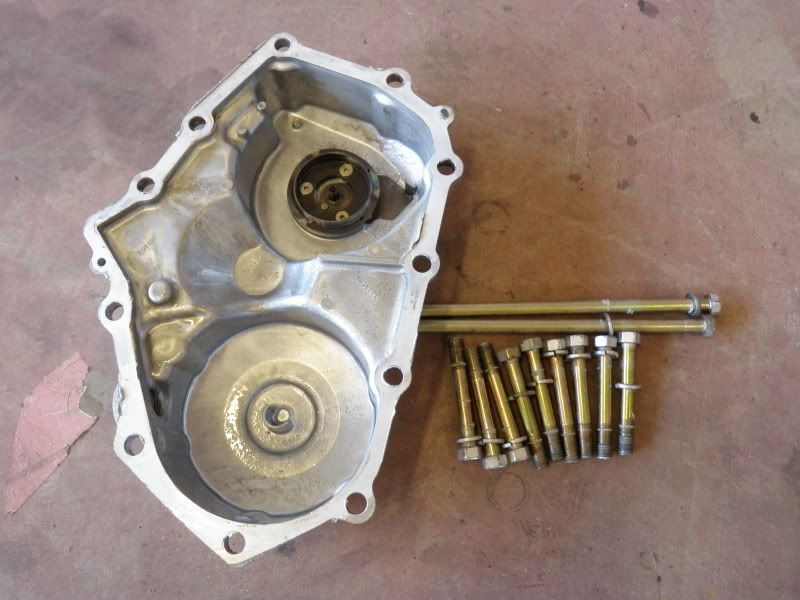 this is what you will see
remove this pin on the shift fork and pull it off (keep it all together will help on reassembly)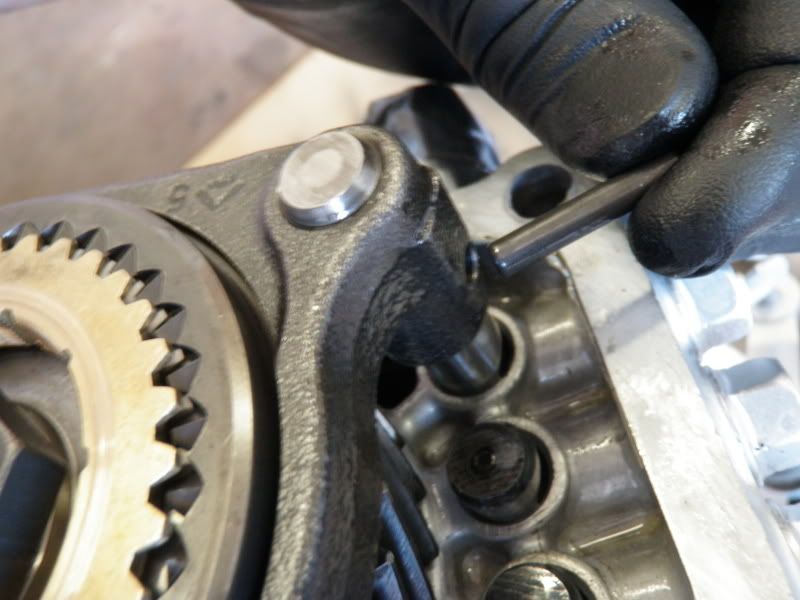 pull the snap ring off the VIS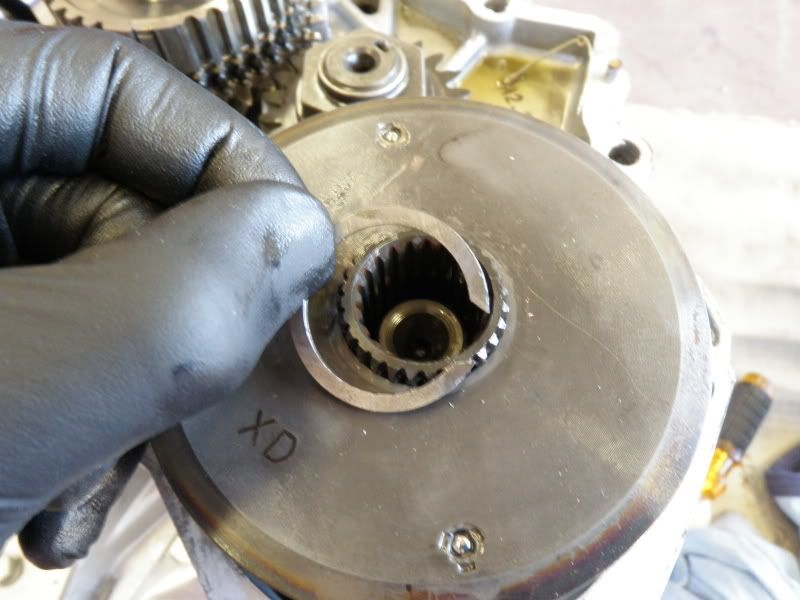 after you pull the VIS off there is a small ball bearing in the shaft (remove it and keep it safe for reassembly)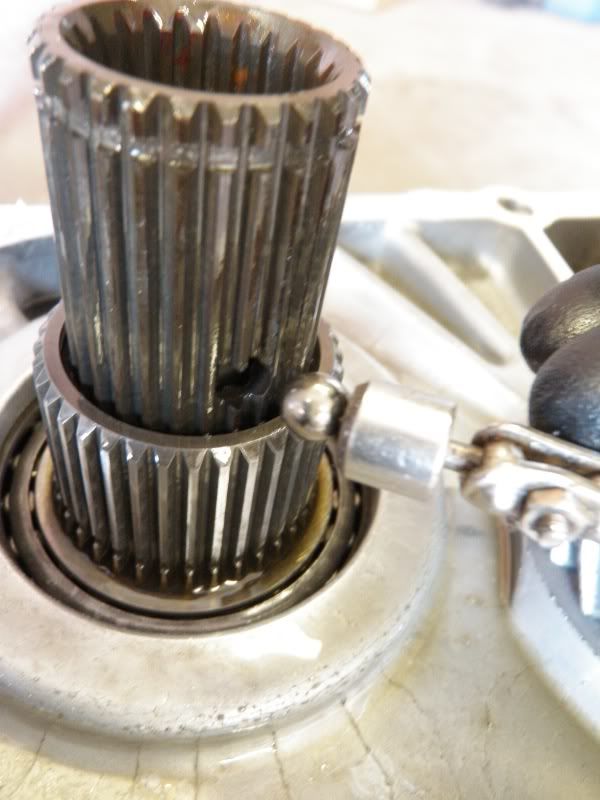 remove the two nuts of the gears
pull the three bolts out on the side (be sure to keep the spring and ball bearing all together)
you should not be able to pull the second layer cover off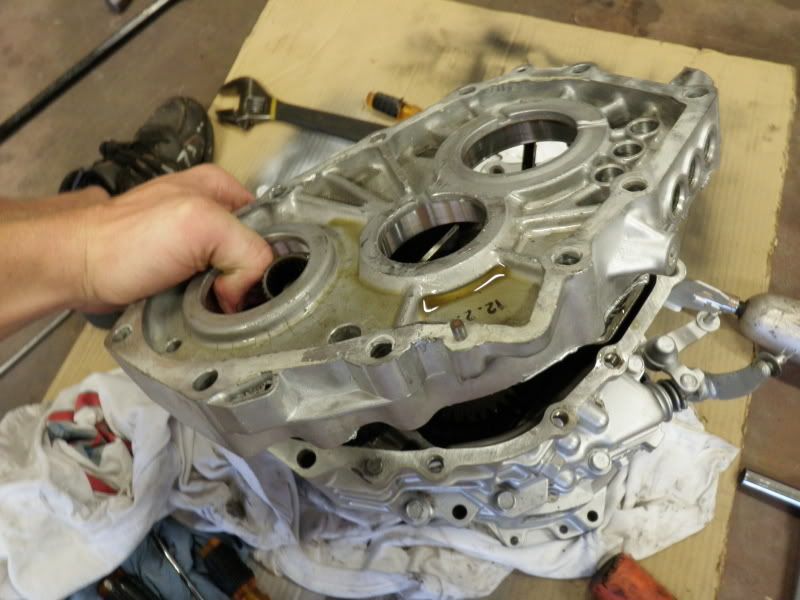 there ya go... thats it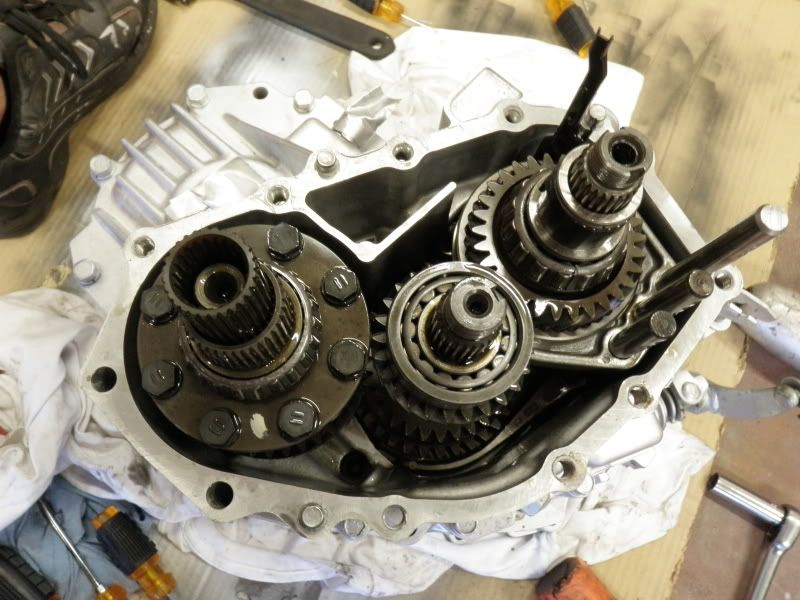 remove your center diff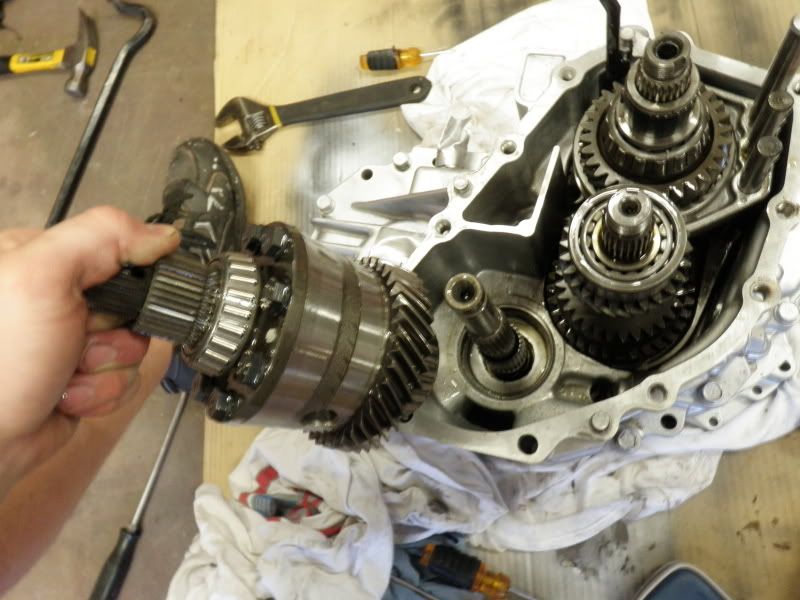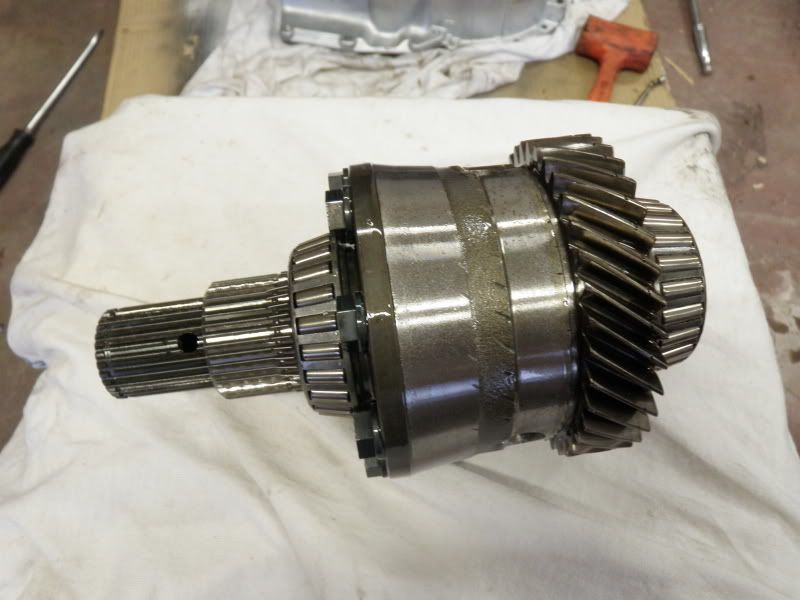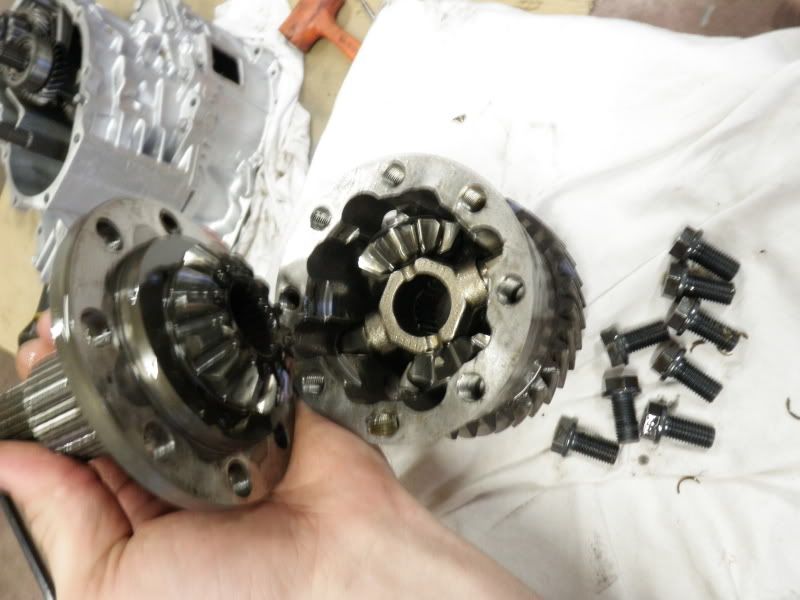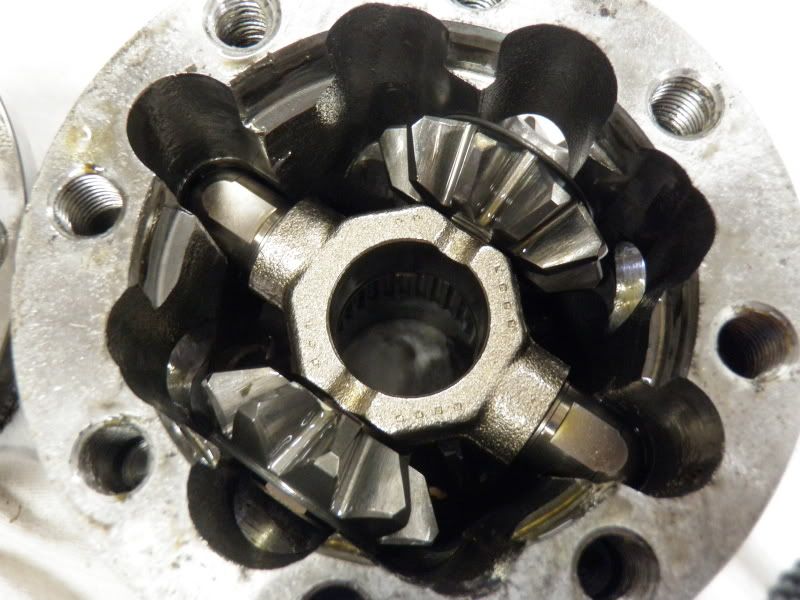 throw all this out... its not needed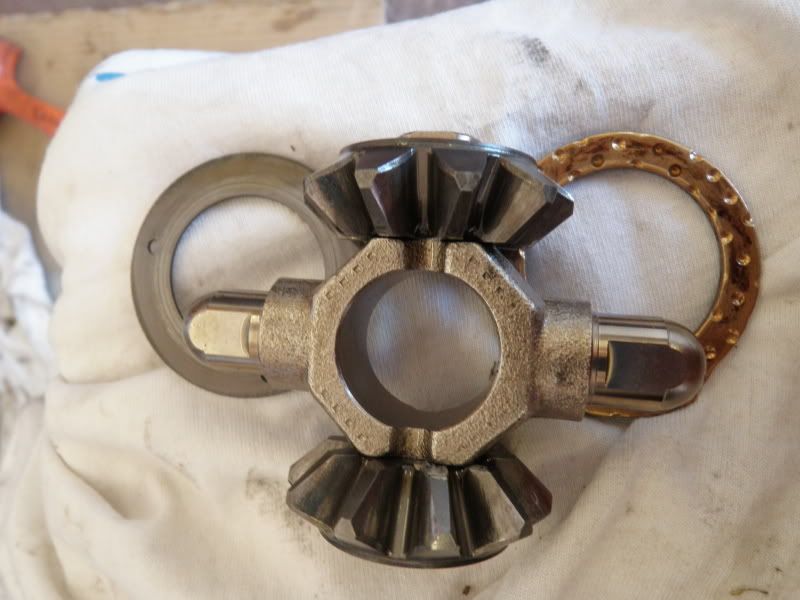 then weld it up... here is a diagram that shows it as well.
Remove everything with and X.... weld gear 6 to case 4, then weld gear 10 to case 12.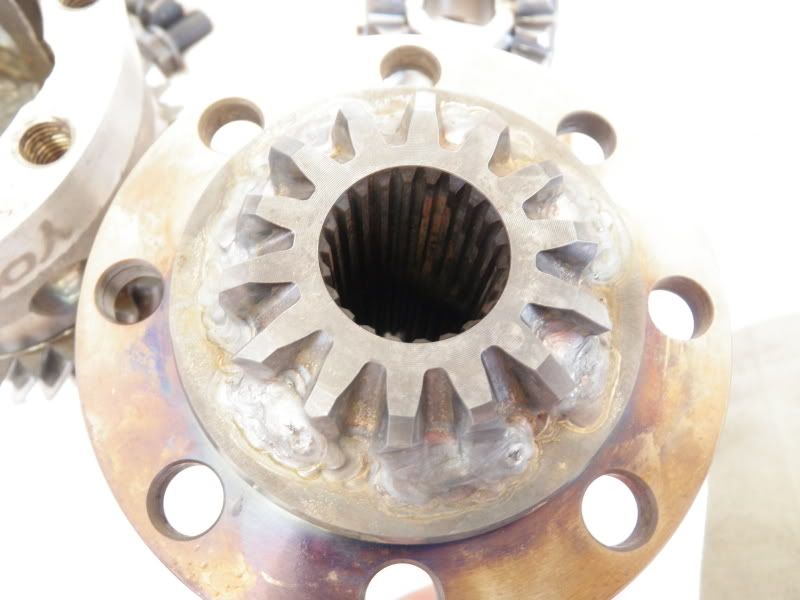 then simply reverse all the steps to reassemble and your good to go.
all wheel drive = 4 wheel drive now.
good luck.